Carelia
Restaurant, Wine Bar
Helsinki, Finland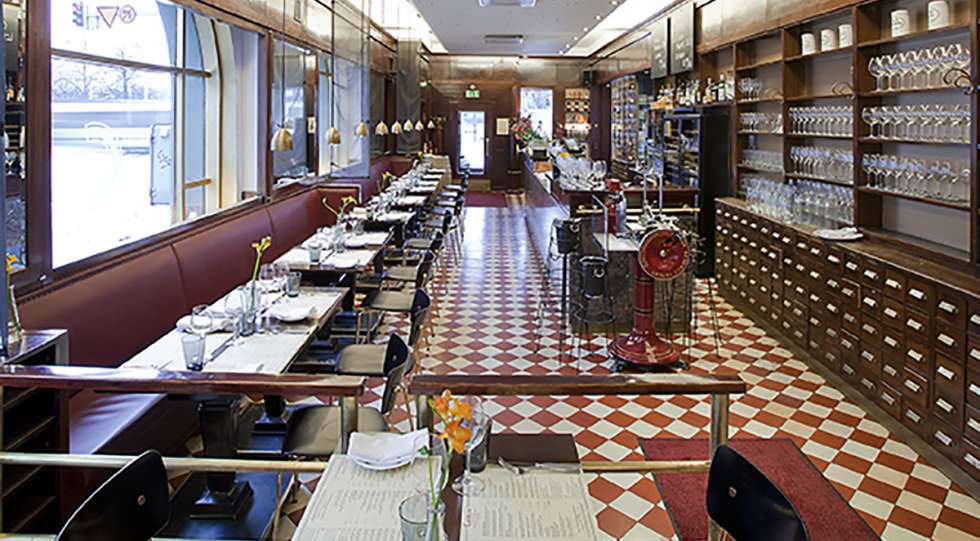 Carelia Wine List
About Carelia
This classic Helsinki-based French brasserie is well-known for its extensive wine list that focuses particularly on the wines of Burgundy, Piedmont, Jura, and Germany. Back vintages and various single vineyard selections are available for those ready to spend a bit more, while there are also various options by the glass. Speaking with the staff often results in them opening yet more bottles. The menu combines seasonal Finnish flavours with classic French cooking and all the dishes let the wines shine. Downstairs there is a venue space that can be rented separately, and you can also buy a share in the wine cellar to store your own bottles, which you can either drink on the premises or take home. The place gets very busy before and after the opera situated next door.
More recommendations
A well presented, easy to read list, with quite a few verticals and many older vintages. A clear focus and very affordable pricing round it all off.

A list with great diversity, some back vintages, and also well priced.

Such an incredible focus on German wines, well organised and well made. Great selection from the most important Anbaugebiete.

​Restaurant Carelia is one of the most classic restaurants in Helsinki and is well-known for its ambitious wine list, based mainly on European wine countries, especially France. The restaurant was established in 1995, in what used to be an old pharmacy. The food is typical French brasserie-style, and this is a place where people often stop by to eat before going to the opera or theatre. Downstairs there's also a private room for arranging wine tastings, and here you can bring your own bottles as well.

Artisanal, sustainable and natural are keywords for the team building the wine list at Carelia, and they're regularly travelling the world to gather wines that will both surprise and satisfy your taste buds. Especially if you're looking for high-quality wines from small producers from Champagne, Jura and Bourgogne – Carelia is the place for you.

"In-depth and exciting Champagne selection. It is dominated by growers - both the up-and-coming and local stars. There is also a well thought out selection of sparkling wines from other regions, says jury member Piotr Pietras MS about Carelia's gold for Best Sparkling Wine List 2023.

One of the older establishments in Helsinki, but with a vibrant wine list that always contains new, fun and exciting wines to enjoy, especially from small European producers.
Star Wine List Of The Year