Brawn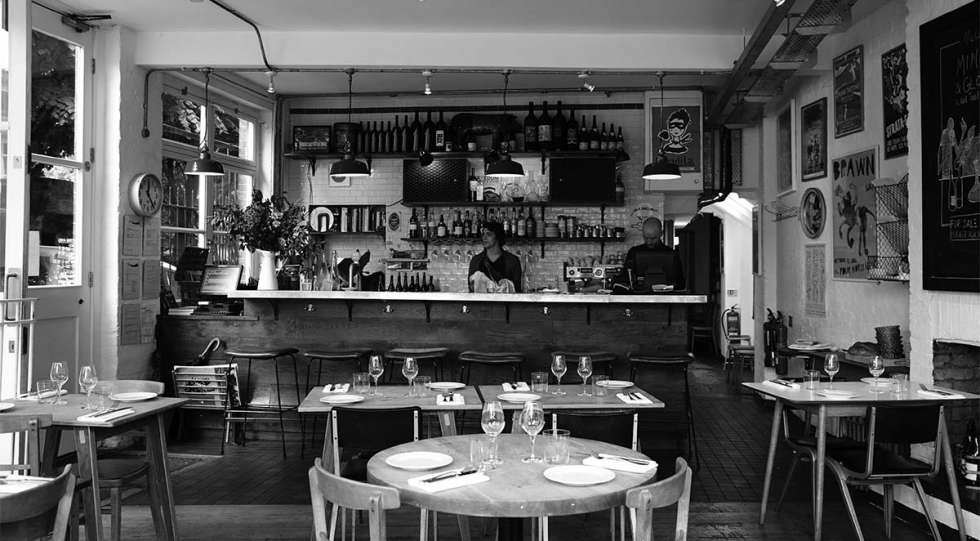 Brawn Wine List
About Brawn
Informal bistro with an open kitchen in the back, on the hip and historical Columbia Road, in Hackney – home of the famous Sunday flower market. The superb cooking has a relaxed ease – a daily menu of seasonal, produce-driven, regional European dishes and not-to-be-missed classic desserts. Set up in 2010 by wine importer Les Caves de Pyrene the wine list is thorough and natural/sustainable/biodynamic. It's now solely owned by the original (and very wine-savvy) chef Ed Wilson, who's taken the whole offer from strength to strength. The sizeable list is mostly European with a smattering of New World growers. With a backbone of quality and authenticity supporting a highly convivial atmosphere, Brawn is the perfect local restaurant that's also worth crossing London for.
£21
More recommendations
"Located in Bethnal Green is a neighborhood restaurant we keep returning to. Brawn is a bright, airy space with creative casual plates, great desserts, and one of the best natural wine lists in London."

If I'm in the mood for benchmark natural wines served with beautifully executed but hearty food, then I will head to Brawn in Hackney or Terroirs near Trafalgar Square, both of which have been among London's best places to eat and drink since they opened.