Bar'Vin
Wine Bar, Restaurant
Copenhagen, Denmark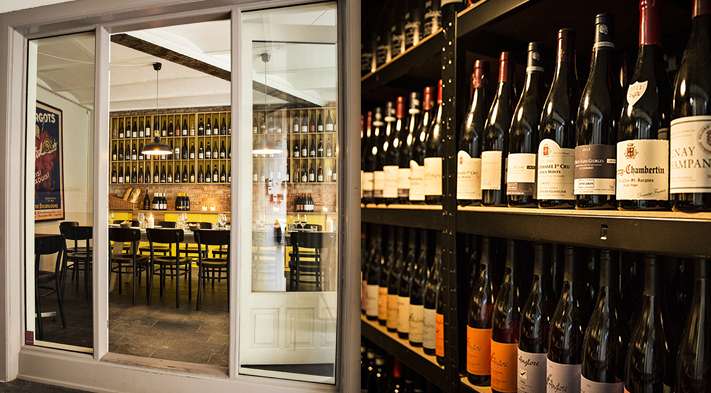 Bar'Vin Wine List
About Bar'Vin
Bar'Vin is the name of this wonderful wine bar in Copenhagen, the name a play of words (Bar' = 'Just' or a Bar / Vin= Wine). As the name and decor reveal, wine occupies the place of honour.
There is a wine list with a large selection by the glass and bottle, predominantly biodynamic, but also with organic and conventional wines. Most of them come from small wine farmers who are specialists in their field. Bar'Vin is always able to serve you a glass of one of the approximately 20 wines that are open at all times. They renew the selection regularly according to the season, weather conditions and, not least, the menu; so there is always ample opportunity to have a taste of the world of wine.
More recommendations
Reading the by the glass selection of Bar'Vin list is thrilling! We can feel the emotions of the wines. The selection is mostly from Europe but it's great and maintains diversity of styles, vintages, types and voices. Great merit! says jury member Paz Levinson, Best Sommelier of Argentina and the Americas, about Bar'Vins winning list in Star Wine List of the Year Denmark 2021.

Bar'Vin's by the glass list allows their guests to journey through the world of wine with one exciting glass of wine after another. It is clearly visible the selected vintages, styles and price points have been carefully considered, and the total selection is still manageable in size, says jury member Heidi Mäkinen when Bar'Vin won gold for Best By the Glass List 2022.

One of the coziest places in Copenhagen. It's both a wine bar and a restaurant, open for both lunch and dinner an everything served at this place is of the highest standard. Moreover, it is just around the corner from Rundetaarn – what's not to like? Niels Thyge who owns Bar'Vin is a veteran in the industry, and with a past at iconic places like Kommandanten and Ensemble he has more experience than most. At Bar'Vin there is an intense vibe that one should not overcomplicate stuff! To Niels it's all quite simple: The guests should feel at home, the food must be tasty and good wines taste good – then it doesn't matter as much how it's produced. Bar'Vin has some Francophile tendencies which are also reflected in the food, which is unpretentious, French, simple and very tasty indeed.
Star Wine List Of The Year
By the Glass List of the Year Nordic 2022