34 top wine restaurants in New York City 2023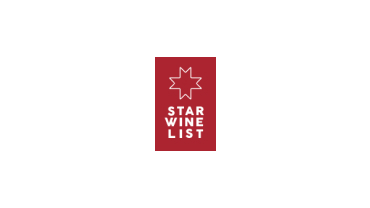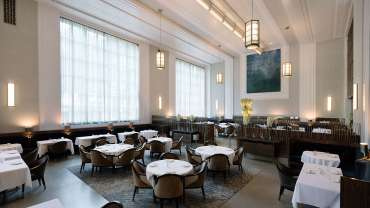 New York is the epicenter of wine in the US, so be prepared to browse some serious wine lists as you dig into this guide to great wine restaurants.
Phone: (917) 663-6223

Address: 63 Clinton Street, New York

There are very few teams in New York City that have worked together as long as Chef Sam Clonts and co-owner Raymond Trinh. They started their work career 10 years ago at 3-Michelin Star Brooklyn Fare, and then moved to 1-Star Bar Uchū. Finally, they decided to open their own concept, with the intent that fine dining doesn't have to be pretentious. The food blends French, Japanese and southwestern cuisine into a tasting menu meant for people for all walks of life. The owners wanted the feel to be akin to having been welcomed into their home—boy, do I wish I had food like this at my house. The...

Phone: (212) 970-2200

Address: 85 10th Avenue, New York

Melissa Rodriguez is no stranger to fine dining or 85 Tenth Avenue. Al Coro is the former Del Posto space, where Rodriguez was the executive chef. Now the team is back, and the food is better than ever. Al Coro offers three menus, one with five courses, and one with seven courses, as well as an a la carte menu. The menu, both food and wine pairings, change every six weeks and there is live music every night. "Al Coro is a restaurant built for celebrating," and it certainly feels that way. The wine list has a lot to choose from, with over 600 references. While Italy is the focus, the list doe...

Address: 104 East 30th Street, New York

From the chef behind the ever-popular Atoboy came the 12 seat, reservation only Korean fine dining restaurant Atomix. Chef Junghyun Park's "New Korean" tasting menu draws inspiration not only from his home of Korea, but also nods to his time working as a chef in London and New Zealand. The current menu is nine courses, and the menu tends to lean very heavily towards vegetables and fish. While the food is incredibly complex and technique driven, there is always something comforting about the flavors. The wine list at Atomix is first and foremost there to compliment the food. Due to the menu'...

Phone: +1 212 613-8660

Address: 400 5th Avenue #2, New York

Escape the world and bustling 5th Avenue and enter the Italian fine dining restaurant Ai Fiori. Located on the second floor of the Langham Hotel, only steps from the New York Public Library. The discrete space in brown and beige is made for couples, Italian families and power lunches alike. On our latest visit, two guys that both sounded very much like Kendall Roy in HBO's Succession discussed cap tables and funding at the table next to us. The venue is classic, the service is old school, yet forthcoming and the food is very good. In fact, this is the only place in the world where I've ordered...

Phone: (212) 219-2777

Address: 239 West Broadway, New York

Bâtard is a restaurant in Manhattan, New York City. Another downtown classic from Drew Nieporent (along with Tribeca Grill), Bâtard is a fancier stop, but the wine list is full of treasures, often at a very good value. Burgundy is a specialty.

Phone: (833) 446-8666

Address: 98 Kenmare Street, New York

Bar Pasquale is the newest venture from Delicious Hospitality, the group behind Charlie Bird, Legacy Records and Pasquale Jones. (Full disclosure: I am the Beverage Director for the whole group.) While Pasquale Jones has always had its heart in Naples, Bar Pasquale focuses on Sicily. Both the food and the wine list are inspired by the time the team traveled together throughout the region. The wine list has a big focus on small producers from many of the sub-regions of Sicily. While Sicilian-focused, the list keeps a fair number of bottles on hand from the rest of Europe, as well as a small s...

Phone: (212) 235-7133

Address: 5 King Street, New York

Charlie Bird is a restaurant in Manhattan, New York City. The vibe at Charlie Bird is hard to describe at first. Yet it is a restaurant that more and more people try to emulate. It's an awkward elongated space, it can be loud and the "ambiance" of the busy 6th Avenue outside the windows certainly isn't serene. Yet, Charlie Bird is about comfort. About taking all the pretention out of dining. It's a place you can show up to in a t-shirt, jeans and sneakers, eat an unfussy, well-cooked meal and drink world-class wine. The wine list is short and heavily slanted towards the classics of Europe...

Phone: (917) 261-6791

Address: 90 East 10th Street, New York

Owners Chase and Josh have had a lot of time to plan their perfect restaurant and, boy, does it show. The duo met when Chase was working as the Wine Director at Momofuku Ko and Josh was the Corporate Chef for the group. They wanted a restaurant that combined the vibe of a French and English bistro, with the cuisine representing the French food woven through Josh's history, with some Asian flair snuck in. The wine list in its entirety hovers around 800 references; however, there is a daily shortlist with a more navigable 250 references, 50 of which are under $100. The list is sorted alphabeti...

Phone: (212) 580-3572

Address: 94 Chambers Street #1, New York

While many of the key players from Racine's are still around, there is something unbelievably fresh and new about the feeling at Chambers. The food menu is charmingly broken up into the categories of First, Then, Followed By, and With. The food is extremely seasonal, driven by what is available that day at the market, and while the vibe is down-to-earth, the food and ambience are elegant and exciting. The wine list at Chambers is an absolute gem, which is no surprise as Pascaline Lepeltier is one of the partners. There are glasses of wine starting at $9 (a thing that is slowly disappearing f...

Phone: (212) 401-7986

Address: 16 West 22nd Street b/w 5th & 6th Avenue, New York

Cote has been self-described as a Korean Steakhouse, but it feels like so much more. For $65 you can opt for the butcher's feast, which incorporates four selected cuts of A5 beef and a slew of accompanying sides. While the steak Omakase isn't cheap at $185 a person, it's one of the best dinners you can have in New York. During covid lockdown I ate quite a bit of take out, and trust me, the food travels well too. The wine list at Cote is what initially drew me in, which makes sense if you look at the folks who run it. They love large format wine, and you should definitely book a large party a...

Phone: (212) 517-1932

Address: 70 Pine Street, New York

Crown Shy opened in the financial district early 2019 and is a partnership between the chef James Kent, formerly of The NoMad, and Jeff Katz, managing partner at Del Posto. The building is a 67-stories beauty from 1932 that was recently converted into apartments and hotel rooms. The venue is expansive and beautiful, and the food has earned rave reviews, but we would like to point out the wine selection (see below). The place is busy and appreciated by financial types and wine lovers alike. (The name? It refers to tall trees, and yes, you can guess the address or find it here on the page). The...

Phone: (929) 367-7370

Address: 87 MacDougal Street, New York

Dame is arguably one of the hardest seats to book in New York City, and there's good reason for that. Chef Ed Szymanski's food and wine list is playful, serious, reasonable and delicious all at the same time. This self-proclaimed "micro restaurant" has just 22 seats, but the playful English seafood restaurant is packed thanks to the lively bold flavors combined with a farmers' market sensibility that it offers. Think oysters with chartreuse and the best fish and chips you have ever had. While Dame uses the same seafood purveyor that you might find at any 3-Michelin Star restaurant, Ed and Patr...

Phone: (212) 288-0033

Address: 60 East 65th Street, New York

Even though Daniel Boulud's classic French cooking may have fallen from grace in the eyes of some critics, this still is one of the temples of food and wine you must visit in the city. Dress up, come early and grab a Martini at the bar. Study the tome that is the wine list while waiting for your company. Marvel at the effortless skill and elegance of the service team. You're going to eat and drink extraordinarily well and dream of simpler times.

Phone: (212) 889-0905

Address: 11 Madison Avenue, New York

Eleven Madison Park is a restaurant in Manhattan, New York City. A temple of gastronomy and for many, a must visit. The wine list is similarly impressive and expansive. The team has built what can only be described as a dream list. Not cheap, but then again, if you've secured a reservation at one of the world's most praised restaurants, skimping probably isn't your number one concern. The wine list at Eleven Madison Park stretches to more 200 pages and apart from California, it is mostly focused on Europe. Interestingly, Corsica has earned its own section.

Phone: (917) 909-1427

Address: 348 Flatbush Avenue, Brooklyn

On the border of Park Slope and Prospect heights is the ever difficult to get into, Fausto. Erin Shambura's menu is full of incredible house made pastas, but I can never resist the chicken and the arancini. I always joke that you can judge everything you need to know about a restaurant by their chicken, and it certainly applies here, because both are great. The wine list has a great selection of wine from all over, but mostly focuses on French, Italian & American wine. There are always hidden gems on the list, some with a great amount of bottle age. My move is to have a cocktail at the bar w...

Phone: 929) 367-7370

Address: 215 Union Street, Brooklyn

The team from Popina has opened another restaurant, this time inspired by a British chop house. When opening Gus's Chop House they decided to "New Yorkify" a French bistro/ London chop house, while remaining an everyday restaurant that caters to how people like to eat in New York. While the focus is on the chops, the market sides are there to complement them. The menu changes frequently and the starters are incredible too; think hash browns with trout roe, pâté, and rillettes. The goal of the wine program was to create another great neighborhood restaurant that's also a wine destination with...

Phone: (917) 966-5300

Address: 238 Malcolm X Boulevard, Brooklyn

L'Antagoniste is a Great French bistro in Bed-Stuy, Brooklyn. You won't be disappointed with the food here, but the wine is the star of the show. Some amazing bottles, at (for New York City) amazing prices.

Phone: (917) 748-3248

Address: 517 West 38th Street, New York

Recently re-opened after a long covid closure, Legacy Records is finally back and serving chef Ryan Hardy's Italian inspired fare. Handmade pasta, raw bar and an incredible honey lacquered duck breast are not to be missed. In typical Delicious Hospitality fashion, the lighting is dim, the music is loud, and the decor is on point. Don't forget to grab a cocktail at Ada's Place upstairs before or after your meal. There's Tarragona Chartreuse waiting for you… The wine list focuses heavily on French and Italian wine, but there is a smattering of wines from all over the world. Due to covid closure...

Phone: (212) 970-2202

Address: 85 10th Avenue, New York

Disco Ball pizza oven, check. Epic playlists, check. What feels like a gift to the neighborhood by Melissa Rodrigues and the team behind Al Coro, Mel's serves as a more casual sidekick to the fine dining Al Coro. With artisanal pizza selections accompanied by seasonal fare, don't skimp on the array of dipping sauces for your pizza crust. If you feel like partying afterward, try your luck at getting into Discolo, the 85 Tenth Avenue team's Cocktail Club. The wine list at Mel's is compact, with roughly 65 references. While that might seem on the smaller side, the list is constantly changing, so...

Phone: (212) 203-8095

Address: 8 Extra Place, New York

Momofuku Ko has always been the crown jewel of the David Chang empire, with a 10 course, 3-hour experience that rivals any of the great tasting menus in New York. However, right on the other side of the main dining room is the Bar at Ko, a tiny room with some of the most fun and affordable food in the city. For years I would pop in after service for a burger, some cold fried chicken and champagne. The wine list at Momofuku Ko and Ko bar are the same, and that's a very good thing. The list is French heavy and is categorized by the winemaker within the region. They have an amazing selection of...

Phone: (646) 892-3050

Address: 128 1st Avenue, New York

Noreetuh is a restaurant in New York City. This is an East Village-restaurant I recommend to anyone who visits New York and wants a unique gastronomical experience. The chef-sommelier duo both hail from Hawaii and like no one else in NYC, champion a cuisine that for most, is underexplored. Expect: rice, fermented stuff, seafood, pork, and yes, spam! It's different and delicious. The wine list isn't huge, but there are plenty of great bottles, at great prices, especially when it comes to Riesling and Burgundy - just what you want with this kind of food.

Phone: (646) 869-9310

Address: 60 Canal Street, New York

Corner Bar at the Nine Orchard Hotel is the newest venture from Mattos Hospitality (Estela, Lodi and Altro Paradiso). The menu, like the wine list, features new American cuisine with plenty of European influences. Don't skip out on the raw bar; on my last visit, that was an absolute highlight. Right through the lobby you will find the Swan Room, a beautiful lobby bar that transports you back to its former iteration, the Jarmulowsky Bank building which was built in 1912. While the whole wine list is available throughout the entire building (yes, in your room for room service too!) the focus her...

Phone: (212) 401-7986

Address: 43 MacDougal Street, New York

Niche Niche is part of Ariel Arce's empire of Champagne driven wine bars (Air's Champagne Parlor, Tokyo Record Bar, Special Club). Think of Niche Niche as a different dinner party every night of the week, with a different host: There is an ever-changing list of sommeliers, wine directors, etc, acting as hosts and picking the wines for the night. The kitchen does an incredible job pairing food to the wines and the space always feels like a party. The wine list is priced much closer to retail and makes for some of the best wine deals in the city. The list is constantly evolving and focuses h...

Address: 1 White Street, New York

One White Street is a culmination of two great minds in hospitality, Chef Austin Johnson and Master Sommelier Dustin Wilson. Located in one of the most iconic buildings in Tribeca, this restaurant keeps true to the allure of the address. There is a more casual restaurant (some might call it a fancy wine bar vibe?) downstairs, with a tasting menu upstairs. No matter where you wind up, you are in for a serious treat. The wine list at One White Street is separated into categories like: "Bright and Refreshing" and "Floral and Fragrant" for the whites. For reds we have: "Noble Red Fruit" and "Rou...

Address: 187 Mulberry Street, New York

Pasquale Jones is a restaurant in New York City. Commonly called "PJ", a large part of the footprint of this little gem of a restaurant is taken up by the two huge wood-burning ovens. Pizza is naturally a prominent part of the menu, and I dare say you can't drink better wine with pizza anywhere. Drink some white Burgundy with the instant classic "Little Neck clam pie", and some mature Italian with the amazing roasted pork shank. There is a weekly wine list, but there is a much more extensive list if you ask the wine team. (Pasquale Jones is part of the Delicious Hospitality Group where Sta...

Phone: (212) 328-7880

Address: 177 Prince Street, New York

Found yourself in New York craving some top Chinese comfort food and wine? This place in Soho ticks your boxes. Grab a place at the bar or a table and feast on surprising, tasty dishes like Peking duck benedict. The venue is buzzing with all kinds of guests and if you're into Spice Girls and George Michael – the music will make you happy too. The wine list features primarily organic, biodynamic and small-scale producers, many from Europe. At our latest visit the by the glass-wines came from Germany, France, Spain, Italy, Hungary, and the US. The house Riesling is from the Pfalz. The wine list...

Phone: (718) 222-1901

Address: 127 Columbia Street, Brooklyn

Popina is a casual and friendly spot on the waterfront in Brooklyn with terrific Italian-leaning food from Maialino alumns. Although small, the menu is thoughtful, seasonal and fresh. Pasta is a standout. Go in the summer for the added benefit of their cozy backyard. The wine list is one we see all too rarely in NYC - short, but full of gems that should make your mouth water with enough eclectic choices sprinkled in that should spark your curiosity. You'll find real classics and funky, esoteric bottles side by side. In short, a great place to drink.

Address: 367 7th Avenue, Brooklyn

I spent eight years living in Park Slope, and all I ever wanted was a restaurant like Runner Up. Chef Daniel Eddy (formerly of Rebelle) has finally given this perfect neighborhood a perfect restaurant. When we were chatting, Daniel made a point to say that the food is made to be paired with wine – it's always a good sign when a chef loves wine as much a Daniel does. With only 12 seats and two induction burners, one would never guess this kitchen had any limitations. It might seem like the straightforward thing to do is get excellent cheese and charcuterie; the pro move is to build yourself a...

Phone: (917) 966-6094

Address: 329 Van Brunt Street, Brooklyn

A welcome addition to a neighborhood that's rapidly becoming a drinking destination. Perhaps most publicized for being home to one of the city's best burgers (no small feat), this restaurant by Billy Durney, from perennial favorite Hometown Bar-B-Que. Much of the clientele seem to enjoy beer or cocktails, so perhaps the wine flies under the radar a bit. All the better for us drinkers! This is a casual destination, even if it can be hard to snag a seat due to its popularity. Red Hook Tavern features a really great mid-sized wine list, filled with some amazing value picks and real rarities hidi...

Phone: (212) 941-3900

Address: 375 Greenwich Street, New York

Tribeca Grill is a restaurant in New York City. This New York staple has been around for decades, but with the new executive chef Brenton Lee you can expect new waves from the kitchen. The wine list has always been rock solid at Tribeca Grill. It is broad, international, and excels in the Rhône and Germany selections. Go there for lunch and indulge in a fantastic mature bottle or two.

Phone: (718) 599-4900

Address: 295 Grand Street, Brooklyn

The Four Horsemen is a wine bar and restaurant in Brooklyn, New York. This Williamsburg wine bar and restaurant has an outspoken focus on natural wine. I imagine this either sounds like your dream or a true nightmare. The truth is a little more grey. The fact of the matter is that the wine list at Four Horsemen is far more nuanced, and is full of delicious wine without flaws. The food way overperforms too, and the soundtrack is always on point (as is to be expected, LCD Soundsystem front man James Murphy is one of the owners).

Phone: (212) 375-9001

Address: 99 East 52nd Street, New York

The Four Seasons restaurant in the Seagram Building was as "New York" as you can get. It was about: politicians, celebrities, cocaine-fueled power lunches, glitz and glamour. When it closed and the guys from Major Food Group took it over, to open not one, but three restaurants in the space, the New York dining scene was on their toes and ready to pounce. Fortunately, the result was stunning. Full of the same spectacle you'll find at the group's red-sauce Italian masterpiece Carbone, you'll feel lost in time (at least until the check drops). Of the three restaurants, The Grill is the most acce...

Phone: (917) 261-2009

Address: 289 Bleecker Street, New York

Andrew Quinn and Cedric Nicaise both met at Eleven Madison Park where Quinn was a sous chef and Nicaise was the Wine Director. After years of working together, the two teamed up to open a neighborhood, accessible restaurant. The seasonal menu is consistently changing to highlight local produce and farms. The team wants you to feel relaxed, "Like going to a dinner party, but a guy from EMP is doing the cooking". The wine list focuses on classics and is heavy on Burgundy and California with a few more natural offerings spliced in. There are roughly 400 references with 100 of those being under $...

Phone: (212) 333-1220

Address: 9 West 53rd Street, New York

If I had to pick only one "best wine list" in the city, this might be it. Out of all the restaurants on the fancier side of the New York spectrum, no wine list is as aptly modern and open-minded as the one at The Modern. They have found room for all the classics you'd expect to find in a restaurant of this level, but also are not afraid to stick their neck out and champion the great wines of places like South Africa and Australia. This may not seem like a revolutionary thing, but in Europhile New York, it's rare, especially at this level. On top of that, you're usually going to be paying less...