Crown Shy
Restaurant, Wine Bar
New York City, USA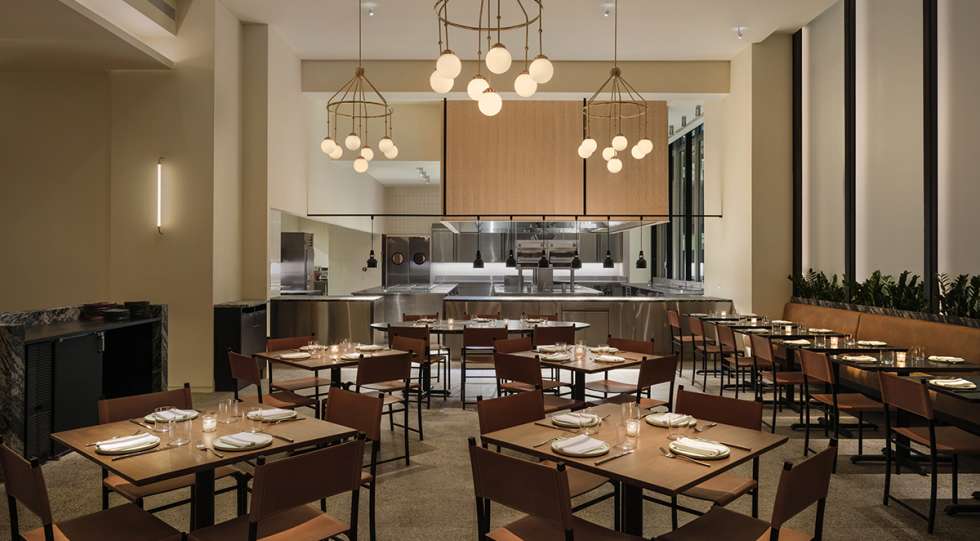 Crown Shy Wine List
About Crown Shy
Crown Shy opened in the financial district early 2019 and is a partnership between the chef James Kent, formerly at NoMad, and Jeff Katz, managing partner at Del Posto. The building is a 67-stories beauty from 1932 that recently was converted into apartments and hotel rooms, with Crown Shy at the ground floor. The venue is expansive and beautiful, and the food has earned good reviews, but we would like to point out the wine selection (see below). The place is busy and appreciated by financial types and wine lovers alike. (The name? It refers to tall trees, and yes, you can guess the address or find it here on the page).
About the Crown Shy Wine List
The wine list at Crown Shy has a pleasantly modest pricing for a fine Manhattan space. Besides the expected range of famous wines from France (grower Champagne and top Burgundy of course), there is also a good selection of wines below 100 and even at or below 50 dollars per bottle. As a European visiting New York, it's always fun to test the selection of American wines, and Crown Shy does not disappoint. And as a particular bonus: There are older vintages available. At our recent visit, a 1994 Eyrie vineyards Pinot Noir from Oregon blew our minds.