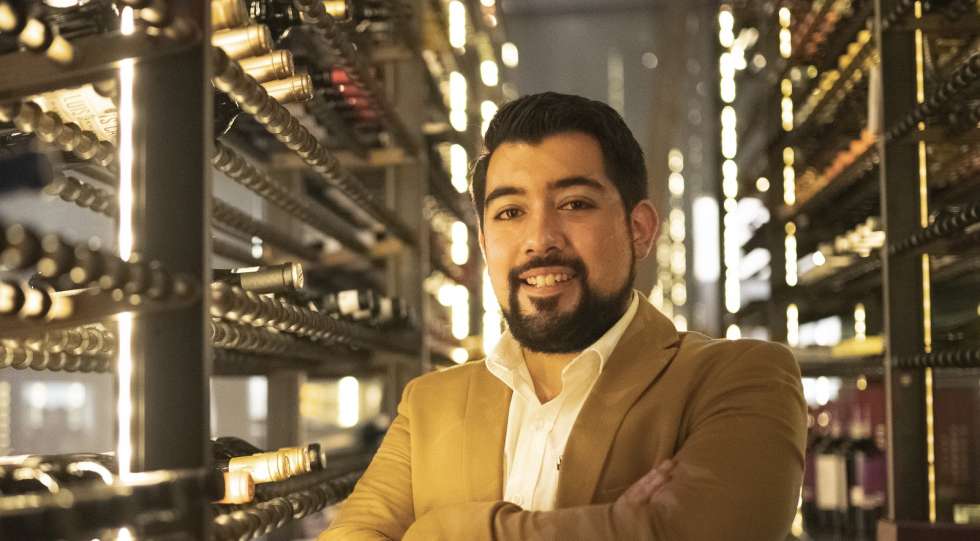 Originally from Mexico City, he began his training at the Mexican Sommelier Academy of the Association of Mexican Sommeliers (ASM) (winning the Award for the Best Wine List, presented as a final project), obtaining the title of Professional Sommelier Level 1 at the young age of 21.
After obtaining his degree as sommelier, he joined Freixenet de Mexico for a 3-year spell with the company, then he joined Grupo Gemaric in March 2016, as Operations Manager and consultant. During this period, his partner, Marcos Flores, becomes President of the ASM, so Manuel takes over the coordination of events and social networks of the association, as well as the coordination of the Mexican Academy of Sommeliers (AMS) diploma courses. In December 2019 he joined the team of the Association de la Sommellerie Internationale (ASI) as part of the Marketing and Social Media team, as well as translating ASI's newsletter into Spanish. As of April 2020, he joined the Wine Bar by Concours Mondial de Bruxelles team as Wine Director.
Besides his certification by the Mexican Sommeliers Association, he is one of only 8 Mexican ASI Diploma holders, in addition to being Certified Sommelier by the Court of Master Sommeliers: Americas. In May 2018 he becomes the winner of the second edition of the ASM Master of Champagne Competition. In December 2021 he obtains second place in the ASM National Sommelier Competition 2021, same that gave him a spot to represent Mexico at the ASI Best Sommelier of the Americas Competition, Chile 2022.
In addition to his position as Wine Director, he is the only official wine instructor in Mexico endorsed by the Administration of Development of Grape Industry of Ningxia, China; he teaches at the AMS and is a contributor to BuenaMesa, the gastronomic supplement of the Reforma newspaper.