Mielżyński na Czerskiej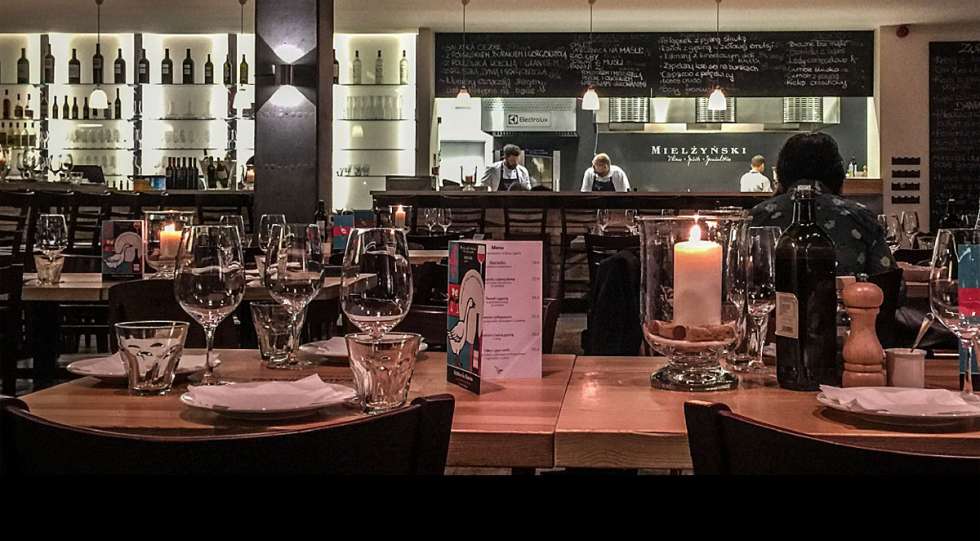 About Mielżyński na Czerskiej
Mielżyński na Czerskiej is the second wine bar of Robert Mielżyński in Warsaw, located in the Mokotów district. It's not a big place; only around 15 tables with a view over the open kitchen. The whole venue looks a bit like a warehouse, and the wines on the shelves take up around 30% of all space.
There are a​ few wine guys working here, but to get details about the wine, you need to google it yourself, though correct serving temperature and decent service are provided. There is also a short food menu, where a piece of cheese would be my best recommendation.
About the Mielżyński na Czerskiej Wine List
There is no actual wine list, but you can pick every bottle from the shelf and take it home, or – paying 30% extra in corkage fee – drink it right here. The by-the-glass list is extensive, where wines for up to 80 euros per bottle, or sometimes, even more, are served by the glass.
Mielżyński also has an own wine import, mostly with wines from Europe; big names from Portugal are Quinta Vallado, Quinta do Vale Meao or Christiano van Zeller. Italy is also well represented by producers like Oddero and Bruno Rocca from Piemonte, Tedeschi and Marion from Veneto.
If you are looking for som mineral-driven whites you would have some options too: Georg Breuer from Rheingau, Sybille Kunz from Mosel or Burklin Wolf from Pfalz make Germany strong here. Want something out of the box, maybe with elegant oxidation? Go for Leclerc Briant from Champagne or Lustau from Spanish Jerez!
Great for
By the glass
Casual
German wines
Italian wines
Wine shop