Norbert Dudzinski: "The wine scene in Warsaw is very dynamic"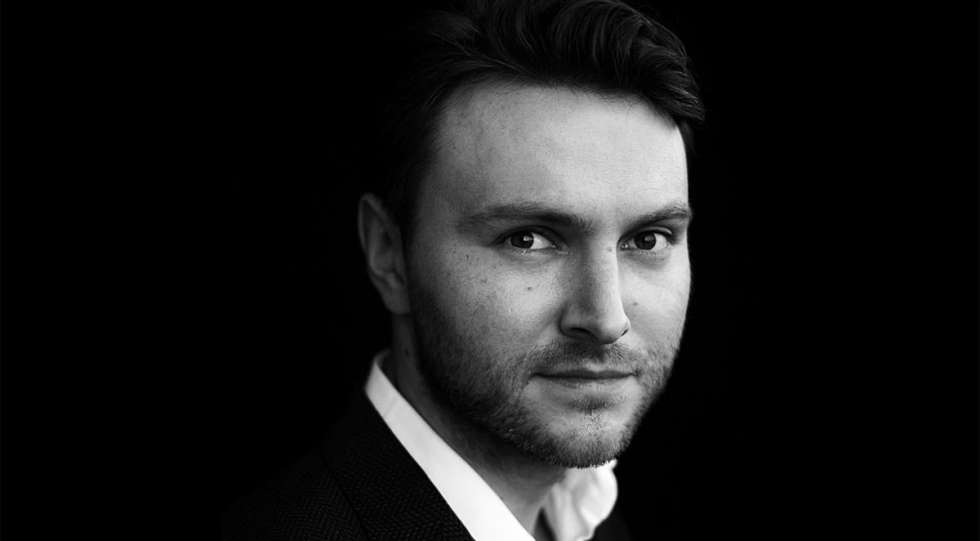 Only five years ago, sommelier Norbert Dudzinski – Star Wine List's Warsaw ambassador – went abroad to work because there weren't enough good wine places in Warsaw. Today the situation is totally different, with plenty of great wine spots and diverse wine lists. And despite corona, the scene is still very much alive.
"It's only three or four years ago that wine started to grow for real here. Today there are quite a lot of nice wine places here, both for classical and traditional wine, as well as natural and orange stuff. You can find almost any kind of wine in the bars here now," says Norbert.
Norbert Dudzinski moved to Warsaw from the small city Roztocze in 2007 and started his restaurant career as a bartender. Eight years ago he got into wine, and after finishing his wine studies, he applied for work – in Scandinavian restaurants.
"Back then, the wine scene in Poland wasn't very developed, so I sent my CV to literally every Michelin restaurant in all of Scandinavia. Luckily, Geranium in Copenhagen got back to me, and I started working there in 2015," Norbert recalls.
After three years – the last year as Head Sommelier – he moved back to Warsaw. Today he works as General Manager and Head Sommelier at Dyletanci Restaurant in Warsaw. During these eight years, he's also got an exam from Court of Master Sommeliers, as well as Association de la Sommellerie Internationale (ASI).
"Haha, you know, you just have to stop spending time with Netflix!" he says.
The consumers here are really curious and open-minded, which I, of course, like, being a sommelier
Norbert describes Warsaw as a very different city than the rest of Poland when it comes to wine consumption and wine knowledge.
"People drink quite a lot of wine here. I would say that people, in general, drink a bottle of wine per person when going out for dinner. And in Warsaw people consider wine to be the everyday thing for food, while in most other cities, wine is still connected to a celebration or a special occasion."
"The consumers here are really curious and open-minded, which I, of course, like, being a sommelier. People enjoy the new and funky stuff, and they're willing to try everything."
He believes that the fast growth of the wine scene in Warsaw mainly has to do with people travelling more, exploring the world and the wines from different countries and regions.
"And of course, it's also important that some young new importers are starting up, bringing in fun stuff from basically everywhere in the world. The offer is very diverse."
When it comes to wine trends, orange, natural and biodynamic wines are huge, as in so many other places around the world. Champagne and other sparkling wines are also a big thing.
"And Burgundy too. People in Warsaw are really into refreshing, light, acidic wines in general. You know, glou-glou, super-easy to drink and not too high in alcohol. That's why wines from the countries in ccentral Europe are really popular in Warsaw as well; Hungary, Slovenia, Slovakia and others."
How has the corona crisis affected the wine and restaurant scene in Warsaw?
"During the lockdown, many restaurants, wine importers, wine bars and wine producers started to be more present in social media, and they started selling more wines to take away, offering wine sets and even online tasting. Some restaurants needed to give up though, and it proved that communication, and being responsive and flexible, have built a stronger relationship between guests and restaurants, as well as building a new clientele.
"Still, most of the restaurants are down to just 40 per cent of their capacity, and it looks like fine dining is in a difficult position right now, since guests are looking for more simple, casual concepts with inexpensive food and beverages."
Are there many places that have been forced to close for good?
"Restaurant owners who have had two or more venues needed to close all or most of them, and the newcomers – who started in 2020 – are also closed. All in all, 20 per cent of the restaurants are closed, and the following months I think we'll see more close-downs, especially for restaurants who rely on tourism."
What do you think of the future for the restaurant industry, what will it take to get back to normal?
"The good news is that people still want to go out. Still, they put more attention on prices, quality of product and service. Expensive pricing needs to be justified with outstanding quality and commitment; restaurant staff need to be more focused and flexible."
"I think fine dining needs a year or two to be back on track, and maybe they have to lower their prices. Making restaurants more responsible in terms of ecology, optimization, and social conditions for employees might become even more critical in the future. Some venues might also keep food delivery to help keep their income stable."
Check out the wine list at Dyletanci here.