Piotr Pietras MS: "Interesting things ahead in my home country"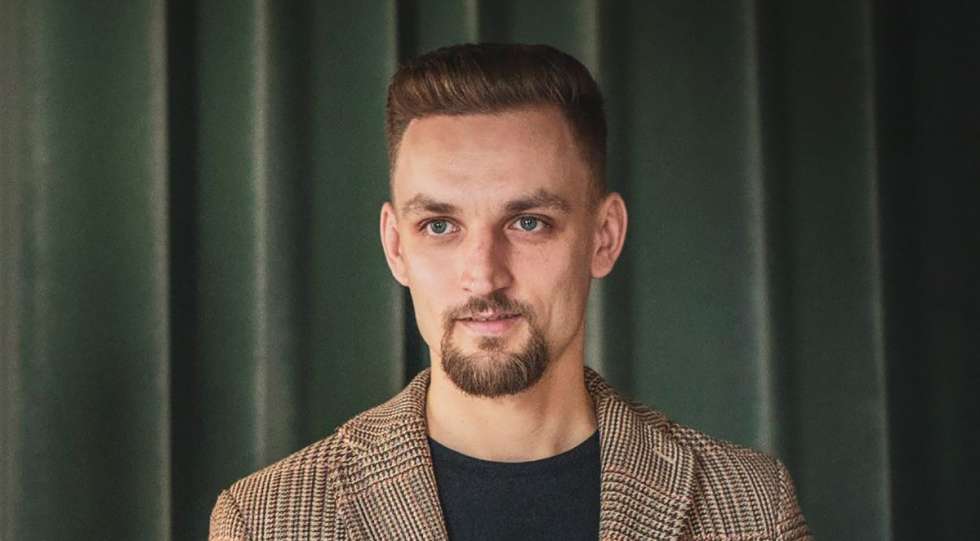 Master Sommelier Piotr Pietras decided to leave a celebrated role in London and move back to his native Poland. Pietras is part of the young Warsaw wine scene, building his own import firm TERROIRyści.
Piotr Pietras got seriously interested in wine in 2011 while working for Sheraton Poznan Hotel and then City Park Hotel. He then spent six years in London working at restaurants like Gordon Ramsay (Maze), Tim Allen (Launceston Place) and Ollie Dabbous (HIDE). In 2017 he became Master Sommelier and the Chaine des Rotisseurs named him the world's best young sommelier.
What is your current role?
"I am currently based in Warsaw where I run my wine import business TERROIRyści. From the very beginning, the philosophy is to focus on small, organic producers from around the world. Apart from that, I am also actively involved in sommeliers training and education (Court of Master Sommeliers and Polish Sommeliers Association)."
What made you move back from London?
"Poland is at a different place than, let's say, UK. Although the hospitality industry has been visibly developing and between now and when I left Poland there is a huge contrast (this is only 6 years!), there is still a lot to do in terms of training, restaurants and wine bars development, producer knowledge, import of new wines, etc. That is why I decided to move - there interesting things ahead in my home country."
Poland has always loved Italian wines and it is still valid these days
What do you think about the wine scene in Warsaw?
"In terms of fine dining, there are quite a few really well-executed concepts. When it comes to wine bars, there is only a handful of them, but they are about quality and diversity. A few chefs and somms have already moved back to Poland from abroad and they brought their expertise and creativity, so it can only be better."
Which are the trends in wine in the city and the country?
"Poland has always loved Italian wines and it is still valid these days. Today there is a lot more importers specializing in one specific country/region than before (Burgundy-focused, Spain-focused, Czechia-focused only, etc.). There is more visibility for lesser-known areas, more importance and understanding for organic/biodynamic wines, appreciation for small, less commercial producers. Wines made by our neighbours - Germany, Czech Republic, Slovakia and our good friends - Hungary are well represented here."
How has the coronavirus situation affect the city and the restaurants?
"Restaurants and hotels were closed mid-March and re-opened mid-May. Some of them closed down for good, while the others are as full and busy as they had been before. The time will tell how this is going to affect our industry in Poland in the long term. Customers' spending, their habits, uncertainty regarding the second hit in autumn, fine dining concepts disappearing - there are several factors to watch closely. Simplicity, good service and products and pricing will be more important than ever."
Which are your favorite wine places when you go out yourself?
"Alewino, FORTY, Dyletanci and Kieliszki na Próżnej are my favourite wine-focused places in Warsaw. They all are about delicious, local food, diversity of wines, wide by-the-glass selection, down-to-earth and friendly service and, what's important, are owned and run by passionate, conscious people."
Polish cuisine is very diverse - we have got access to the Baltic Sea, lakes, mountains, multiple forests
What do you think are the strengths of Warsaw when it comes to wine?
"Simultaneous presence of big suppliers with classic producers and smaller, even "garage" importers who bring top labels to the country. Wide availability of wine education courses (Court of Master Sommeliers, WSET, Polish Sommeliers Association) and not only professionals can benefit, but also wine enthusiasts."
Are there wines or styles you would like to see more of?
"I would like to see more quality wines from Greece and outside Europe (cool-climate Chile, South Africa, alternative Australia) these are the areas where really exciting things happen these days. The topic of sake needs more attention, too."
Which are the best wine pairings with local food?
"Polish cuisine is very diverse - we have got access to the Baltic Sea, lakes, mountains, multiple forests. To generalize, the Polish table has traditionally consisted of rich, full flavours, fatty texture, some pickles, fermented food. Riesling-based wines could work in many cases, from the reds perhaps Sangiovese. I would always look for acidity and pronounced flavours. We must not forget about Polish wines which may be top pairings for our food (aromatic, acidity-driven, often with a touch of residual sugar)."
How do you think the wine scene will evolve in the coming years?
"There will be definitely more presence and focus on local Polish wine producers - there are already some really delicious wines I would recommend and certainly there will be many more soon. I also believe at one point consumers and restaurants customers will stop looking at critics points, famous labels and start trusting themselves which has already happened in more developed wine markets."