Hill & Szrok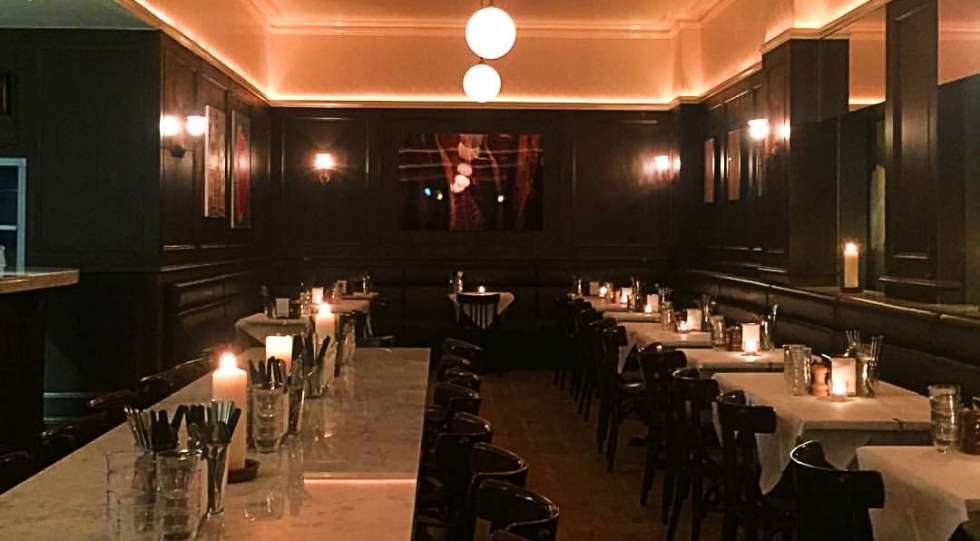 Hill & Szrok Wine List
About Hill & Szrok
A unique venue – a whole carcass, rare breed butchers shop by day that turns into a neighbourhood restaurant and wine bar by night. It's tiny inside with bar stools around a perimeter dining ledge and the shared table/butcher's block in the centre.
Unsurprisingly it's meat-focused with a selection of tasty, seasonal sides and snacks. It's an original and ideal spot for an informal but quality-driven supper. The simple yet skilful cooking allows the unexpectedly brilliant wine list to shine. A real gem.
About the Hill & Szrok Wine List
The wine list has grown over the last few years to around 200-250 bins. There is a natural/low intervention angle but nothing dogmatic or superficial. Wines come from France, Spain and Italy, by the best small producers each country has to offer.
It reads with a sense of real passion and discovery; particularly of note are the older vintages, not to mention fantastic prices across the board.
More recommendations
This is my favourite category to judge. To build a smart wine list of this size, where every wine lover will find something to drink at a reasonable price, is a real challenge. The level was very high among all the finalists. Hill & Szrok has a more natural path, but a very mature take on it, where they don't forget the classics. A very good balance, and to find wines like this for these prices is just fantastic, says jury member Pascaline Lepeltier about the winner of Best Short Wine List 2021.
Star Wine List Of The Year