Wine lovers celebrated Burgundy at La Paulée Nordic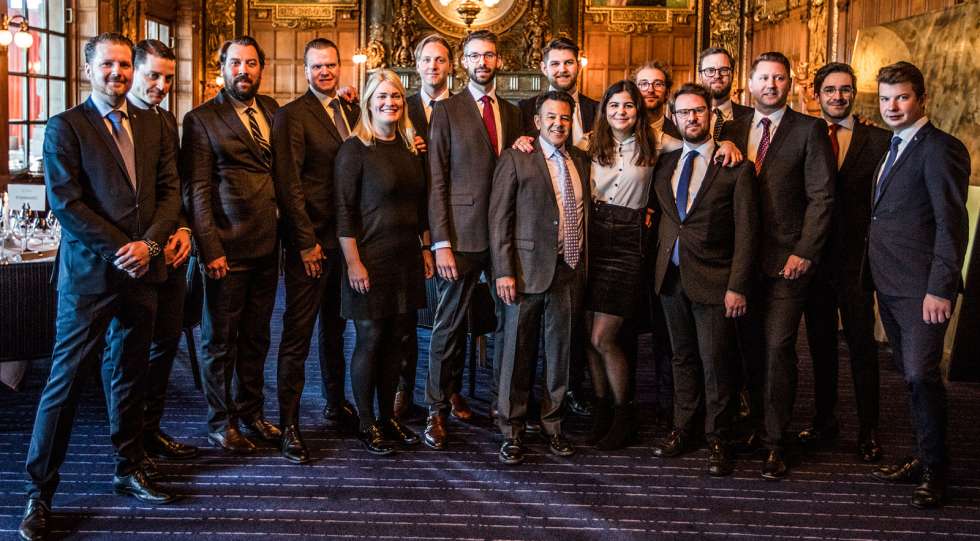 The second edition of La Paulée Nordic in Stockholm a few weeks ago saw wine lovers sharing bottles and glasses over the tables. The Burgundy celebration was also joined by winemakers Christophe Perrot-Minot and Guillaume d'Angerville.
"We're very happy with the evening. The second year is always difficult, and having the two winemakers in the crowd changed the dynamics a bit. But everyone was in high spirits and it felt like everyone had a good time. Some really amazing wines were consumed as well, so at least that was a success," says Jonas Sandberg, founder of La Paulée Nordic.
The original La Paulée is the harvest feast held in Burgundy in November every year. Since 2000, thanks to American sommelier Daniel Johnnes, it's also celebrated in the US and has now evolved into several different events that attract wine lovers from all over the world.
Jonas Sandberg, sommelier and co-owner at wine bar Folii and restaurant Voisine in Stockholm, says that presence of Christophe and Guillaume was appreciated by the guests.
"I mean, they are the reason for us gathering and sharing these experiences with our wine loving friends and colleagues. Both of them were really impressed with the level of knowledge among the tables, both when it comes to Burgundy in general and their own domains. They both said they want to come back to Stockholm," says Jonas.
"If there's one thing we would like to change for the next event it is to get more guests and sommeliers from the other Nordic countries to come as well, to really make it a La Paulée Nordic."
Before the gala dinner at Operakällen the day started off with two tastings: Christophe Perrot-Minot poured an amazing flight of wines from his domain Domaine Perrot-Minot, as did Guillaume d'Angerville, who showed a range of 2014's as well as some older vintages of his Domaine Marquis d'Angerville.
At the gala dinner, Operakällaren's wine team was joined by a bunch of talented and acclaimed sommeliers, among them Fredrik Horn, Rubén Sanz Ramiro and Hans Wejnefalk Larsson.
So, will there be a third La Paulée Nordic next year?
"I definitely think so! We haven't decided yet, since we're still evaluating this year's event, but everyone seems happy and I'm pretty sure we'll arrange something next spring. If you want to keep informed, please send an e-mail to [email protected] and we will let you know. And if so, I hope to see you there!"
By Andreas Grube
Published 24-April-2019
News / Sweden
Premium: Search more than 2000 wine lists in 35+ countries. Download an unlimited number of wine lists.