Vincent Lafortune: "Everywhere in Quebec City you will find something you want to drink"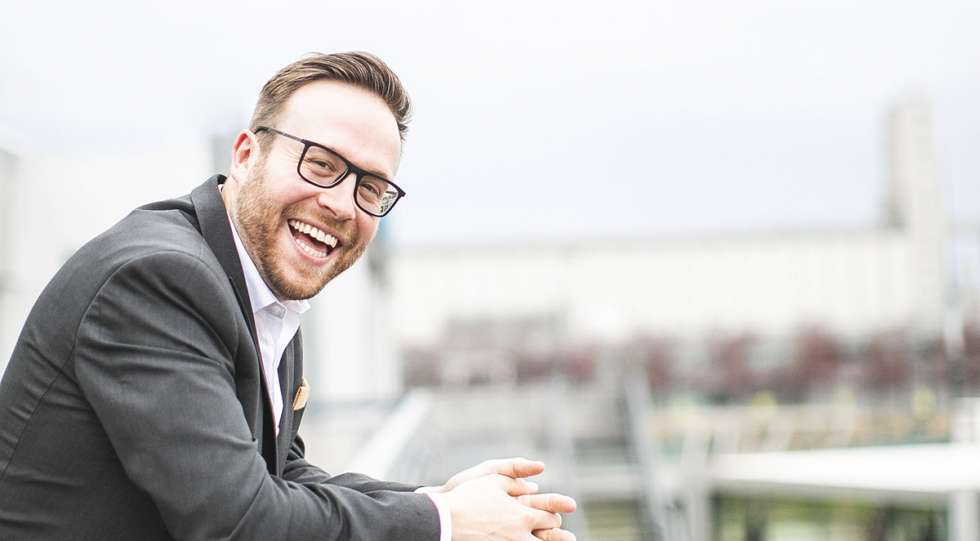 Vincent Lafortune – sommelier and founder of SOMM 360 – is in love with his city. In this interview with Star Wine List ambassador Marie Pâris, he talks about Quebec City, its restaurants and, of course, its wine scene.
Vincent Lafortune worked as a sommelier in France and in Quebec City (Laurie Raphaël, St-Amour), before he launched the Salon international des vins de Québec in 2009 and then Québec Exquis! – a festival that pairs restaurants with local food producers. He also founded SOMM 360, which organizes continuous training and boot camps for sommelier competition.
What is the situation in Quebec City following the COVID-19 pandemic?
"Some restaurant owners fill their terraces more than they are allowed to, but it's understandable: they are in survival mode. Later, when it will be colder and the terraces will close, it will all depend on clients and if they'll feel comfortable enough to sit inside restaurants. The big difference between Quebec City and Montreal is that Quebec City depends a lot on tourism, and the COVID crisis showed that reality all the more. All the Vieux-Québec neighbourhood is very impacted by the loss of tourists."
"There haven't been so many restaurant closings so far. But the autumn season will be very difficult. We hope that Québec Exquis! festival will encourage people to go out. Also, there won't be Christmas corporate parties this year, Quebec City Carnival will attract fewer people, and this brings us to the next touristic season in June. Restaurants must hold it together for the next eight months. We must face reality: in some big restaurants, on a 12-people team, only 3 to 5 will be called back to work. The sommelier's role will change because of the crisis, but the profession won't disappear.
Montrealers often consider Quebec City to be lagging behind on trends...
"I don't think that Quebec City is behind. Regarding the size of the population in the Capitale-Nationale region, there is a great diversity of restaurants and a good number of venues per habitant. But as for styles or restaurant categories, no doubt that there is less choice than in Montreal. But Quebec City is not behind regarding concepts nor trends!"
As for wine lists and precision, we have a really good sommellerie here, and people with all kinds of budgets can enjoy it
Talking about trends, what is up now in Quebec City?
"There are more and more buvette-style bars, and natural wine. Local wines also: you'll find more bottles from Domaine du Nival or Les Pervenches. Some local sommeliers really believed in Quebec wines from the beginning and always put them on their wine lists. During the pandemic, most of the pairings on Laurie Raphaël's take-out menu were local wines.
What is the Quebec City wine scene like?
"With the Parliament, ministry offices, etc. being in Quebec City, there are a lot of public administration workers, so it's quiet in bars and restaurants at the beginning of the week. As for wine lists and precision, we have a really good sommellerie here, and people with all kinds of budgets can enjoy it. There are some iconic venues like St-Amour or Auberge St-Antoine (Chez Muffy), which have thousands of references, but there is also great dynamics and incredible bottles in bistrots and buvettes, where the wine list is a signature."
"Marc from Clocher Penché is an example of that – he was Sommelier of the Year at the Lauriers de la gastronomie québécoise. His wine list isn't that long, but each reference is there for a reason."
How would you describe Quebec City wine-drinkers?
"There is a great diversity in clients: young people who try a new fine-dining table for the first time as well as old couples going to the new trendy wine bar. Quebec City clients are very curious, and thanks to that, wine lists can feature a lot of different regions, countries and styles."
"You won't find only conventional wines or nature ones: we mix it all. Today you can go everywhere in Quebec City and you'll find something you want to drink! From classics from Bordeaux to Austrian, Jura or Greek wines. In Quebec City, as well as in Quebec province, we are lucky with the wine selection."
I always have fun at Chez Boulay: it's central, they have really good brunches
What are your favorite wine places in the city?
"My safe bet is Clocher Penché, a venue I discovered when I was young as it was my parents' favorite restaurant. That is the place where I started to learn more about wine. They are redecorating the restaurant at the moment and they'll come back with a new setup; I'll definitely have to go there when they'll reopen, it's going to be worth it! I also really like Albacore, a nice place to go for a drink. And I always have fun at Chez Boulay: it's central, they have really good brunches."
Tell us a bit about SOMM 360!
"The concept was to provide continuous training, in combination with what more academic formations in Quebec already do. When young sommeliers finish school, they train by themselves, and we wanted to accompany them by offering professional tools. Our first event took place in 2018. In 2019 we launched the Bootcamp Tour, a tour throughout 7 cities to meet sommeliers with one-day training. We wanted to keep it approachable and offer it to a large number of professionals."
"The reputation of SOMM 360 came with the first event, that brought 300 professionals from 25 countries together during several days in Montreal, to talk about continuous training as well as support for sommellerie competition. This dynamic was a first. There are other wine conferences in the world, but the boot camp is very specific to SOMM 360. Sadly, this year we can't host events; the world congress will take place in 2021."
Premium: Search more than 2000 wine lists in 35+ countries. Download an unlimited number of wine lists.