Two Tallin restaurants tie for Best Sparkling Wine List award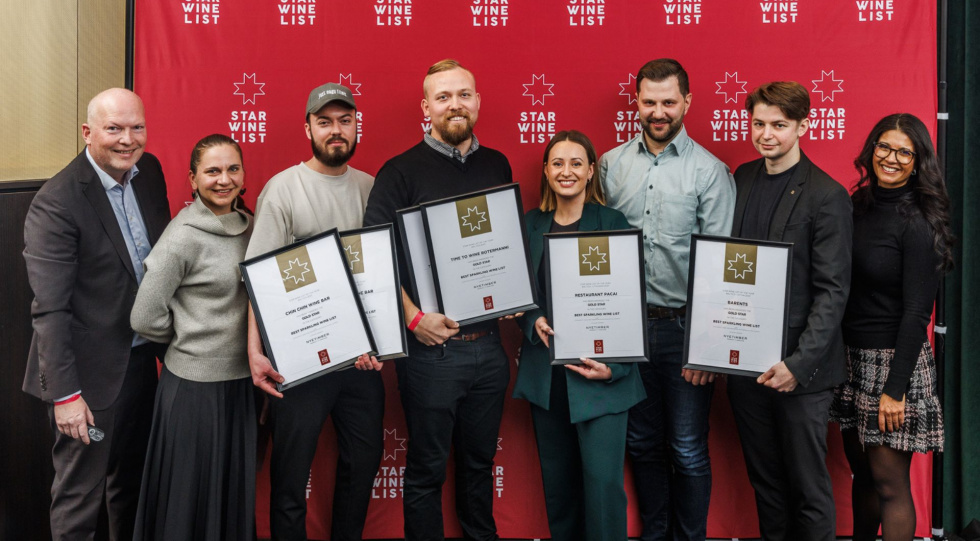 Star Wine List is celebrating the best wine lists in the Baltics and the teams behind them for the first time, at an event which was held during the annual Food and Wine festival yesterday evening (November 19).
In the Best Sparkling Wine List category, presented by English wine producer Nyetimber the judges were so impressed by the standard of the lists that they couldn't decide on a single overall winner. Instead, they chose to award the Estonian Gold and the Baltics Gold jointly to Time to Wine Rotermanni, and Chin Chin wine bar, both in Tallinn.
"An extensive list of quality sparkling wines from around the world. Not only well-known names, but also some hidden gems," commented jury member Piotr Pietras of Time To Wine Rotermanni's winning list.
And he was equally effusive about Chin Chin wine bar's winning list. "A dynamic Champagne list that displays different styles and producers from the region. There is also a strong presence of other traditional method sparkling wines. Quite a few half and magnum bottles are an added value."
Chin Chin's Getter Older said she was "super surprised" by the win, but added: "It's a super surprise, we are really happy with this award, and a big special thank you to our head sommelier Karl-Märten Käesel, who made a really long and focused wine list. However, we are also able to offer wines at good prices, so they are not so expensive, and some rare vintages from the family cellars. It is also great that Star Wine List is now in Estonia and the Baltics!"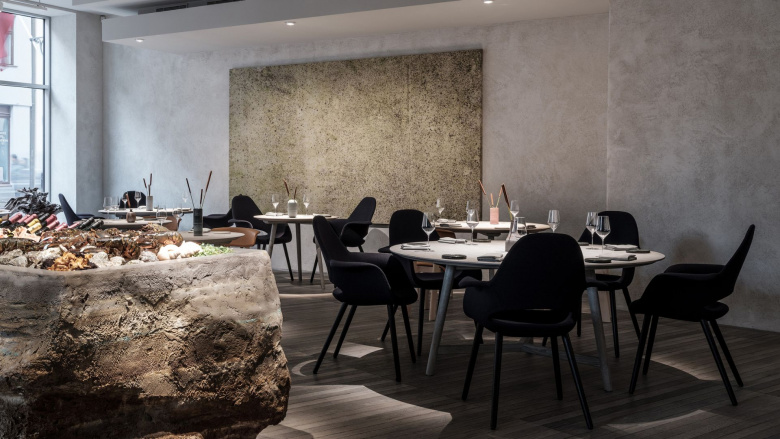 Gold star for the Best Sparkling Wine List Latvia went to Barents, in Riga. Barents aslo won Gold for Best Medium-Sized List and Best Austrian Wine List.
"Well-balanced, beautiful selection of renowned growers and top Grandes Marques," remarked jury member Piotr Pietras about the sparkling list at Barents.

Barent's sommelier Nikita Zaičenkovs, the brains behind the winning list said that he was delighted by the win. "It was well worth the trip to Tallin today!" he laughed as he collected his award. And with several prizes under his belt, he admitted to being "surprised" by such success. "This is a big surprise, and a great improvement for the Baltics, so thank you Star Wine List! As a sommelier you are just trying to show off your country's culture and do everything you can to offer the very best wines and experiences for your customers, so it's great to be appreciated by the professionals for what you are doing."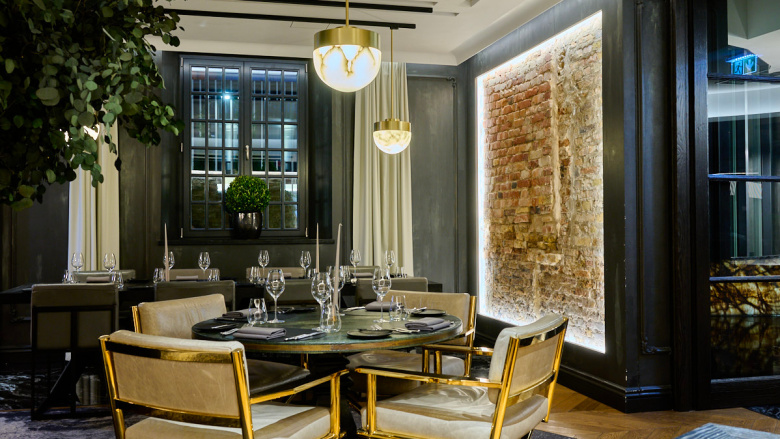 Vilnius-based Restaurant Pacai, won the Best Sparkling Wine List for Lithuania. They also won Gold for Best Medium-Sized List and Best Portuguese Wine List.

"The Champagne list focusing greatly on well-known Grandes Marques and a few top quality growers. Several lovely sparkling wines outside the Champagne region available too," says jury member Piotr Pietras.

Restaurant Pacai's food and beverage manager Simonas Gudelis said that their wine list was one of the key elements of the business. "We try to work hard with our wine list - it is not just about the food but the wine, which is very important and something the guests expect. This wine list is only the beginning of a long journey and we will be looking forward to next year to show what more we can do." Restaurant Pacai also won gold in the categories Best Medium-Sized List and Best Portuguese Wine List.

The Silver Star winners in the Best Sparkling Wine List category in Star Wine List of the Year Baltics 2023 were:

Noble Wine Bar, Riga, Latvia
Riviera, Riga, Latvia
Truff le Pig, Riga
Time to Wine Kopli 6
Dominic, Tallinn
Lee, Tallinn
SOMM The Wine Bar, Vilnius

Star Wine List of the Year Baltics was held on November 19, during the Food and wine festival in Tallinn, Estonia at the Kultuuri Katel. All the Baltic winners will now qualify for our International Final in June 2024, where they will face off with the category winners from other countries and continents.
Categories and criteria
Star Wine List judges the wine lists in several categories such as the Best Sparkling Wine List and Best By the Glass List. These categories are the same across all of the awards. We have commercial partners for certain categories, such as the Best Austrian Wine List, presented by Wines of Austria. The commercial partners are, however, never involved in the selections of finalists or winners — that is entirely down to our independent jury panel.
Jury
The criteria for the jury is straightforward but not simple: Vote for the most exciting wine list representing the category.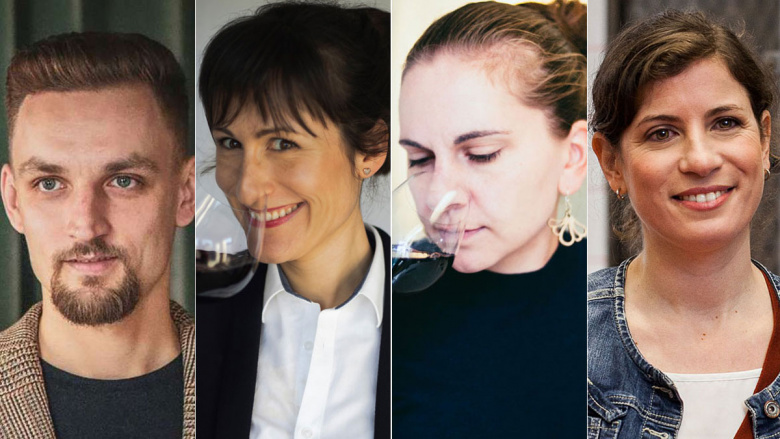 The jury of wine experts for the Star Wine List of the Year Baltics 2023 comprised a panel of top international sommeliers:
• Heidi Mäkinen, Master of Wine
• Julie Dupouy-Young, Best Sommelier of Ireland several times
• Piotr Pietras, Master Sommelier
• Paz Levinson, Best Sommelier of Americas)

Read about the terms and how Star Wine List judges the wine lists here.
Premium - turning into Pro