We joined Estonia's drinks conversation - "Importer-led wine lists are bullshit"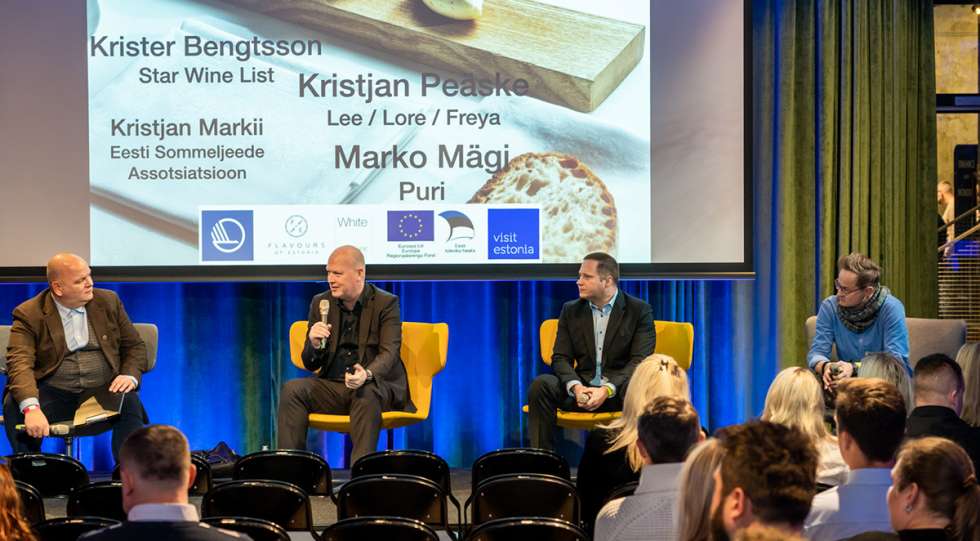 Last Sunday I was invited by Estonian sommelier president Kristjan Markii to join the packed and popular day that is the Estonia Drinks Festival in Tallinn, writes Star Wine List founder Krister Bengtsson. The importance of wine lists and sommeliers for restaurants was highlighted, and debated.
In the spacious former factory setting of Kultuurikatel, the Tallinn Creative Hub, Estonian beverages of all types were celebrated, as well as the country's exciting gastronomy. Hundreds of consumers tasted beers, spirits, wines and products from nearly 50 exhibitors. For the beverage trade, the best cocktails were awarded, the White Guide was handed out, and beer sommeliers from several countries competed. And there were discussions and presentations around the local and international gastronomy.
I was invited to discuss the importance of wine lists and wine list awards for restaurants and I was joined on stage by Kristjan Peäske, several times named as the Best Sommelier of Estonia, Best Sommelier of Baltics and today owner of Lee and Lore restaurants and Freya bistros, and Marko Mägi, executive sommelier for the Siigur group of restaurants.
Kristjan Markii, who is also Star Wine List's ambassador to Estonia, led the chat with about a hundred restaurant staffers in attendance.
Star Wine List of the Year Baltics 2023
I took the opportunity to announce that we will bring our wine list awards Star Wine List of the Year to the Baltics during the autumn 2023, and several sommeliers told me afterwards that it will mean a lot for them. "Get to work on the wine programs!" I told them, only half joking.
We at Star Wine List have heard many times first hand about how important the awards have been for sommeliers to highlight their wine programs - not least to show to their own organisations of its importance.
If you want to check out the wine lists in Estonia, have a look at the selection of Red Stars here, South Africa and Champagne are well represented.
Lack of trained sommeliers on the floors
Marko Mägi pointed out that there are quite a lot of wine experts in Estonia, but not too many of those are working on the floors, and he asked of the restaurant owners and managers to focus on wine training and investing in their staff. With the business cycle worries and inflation coming and the general lack of restaurant staff everywhere, it is a tough challenge.
"Importer-led wine lists are bullshit"
The most memorable quote of the day came from Kristjan Peäske answering the question if a single importer-led wine list can be of high quality.
"I am sorry to say it, but it is bullshit," Peäske said to the laughter of the assembled crowd.
Don't miss out on news and conversations: Sign up to the newsletter to be the first to know about our upcoming news, launches and awards in the Baltics.
White Guide Estonia 2023
A big draw during the day was of course the announcement of the restaurant guide White Guide for Estonia, led by Aivar Hanson.
NOA Chef's Hall won the top spot, followed by 180 Degrees by Matthias Diether and Fotografiska.
NOA Chef's Hall is a Star Wine List Red Star and you can read about it here.
The full 2023 Top 30 list can be found here: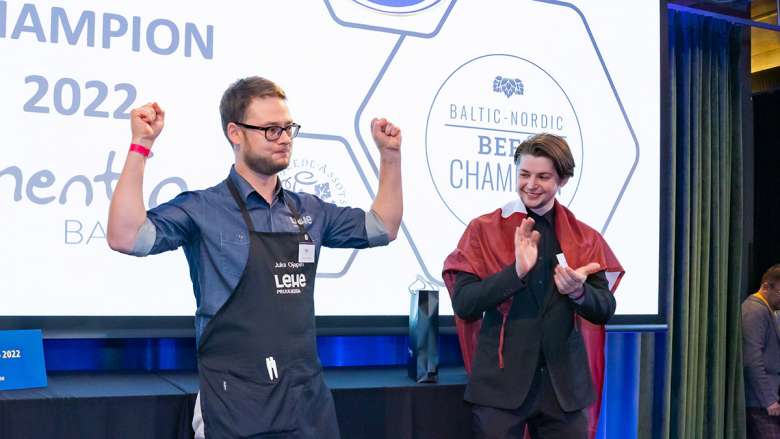 Baltic-Nordic Beer Champion 2022
Some serious beer pros in the Baltics and Nordics fought it out for these entertaining awards, but in the end it was Estonian Juks Ojaperv, working for Lehe Brewery that won the crown. Runners-up were Latvians Ņikita Zaičenkovs and Edgars Magons.
Kudos to the Estonian amateur beer lover Mihhail Kotsjuk who made it to the final in a field of more than a dozen contestants.
Premium - turning into Pro