Emma Ziemann won the Swedish Sommelier Championship 2023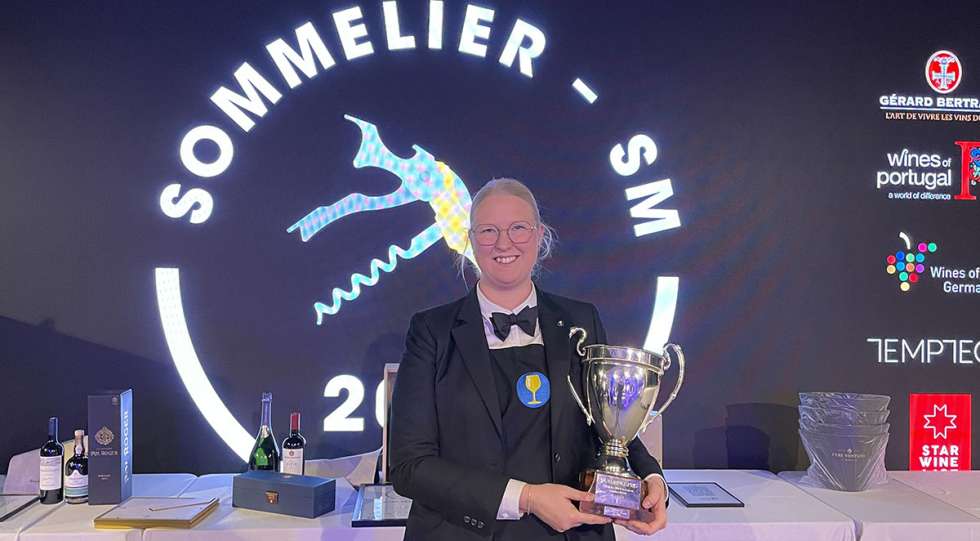 The Swedish Sommelier Championship was held in Stockholm on Sunday in front of a crowd of friends and industry colleagues. The competition had four finalists since the semifinal resulted in unusually tight scores.
Eleven competitors started on Saturday with theory and practical tests. Seven went on to the semi finals, including the favorite Emma Ziemann - previously winner of two national championships - and this was her ninth attempt.
"It feels great!" said Ziemann after the win, and she admitted to having been nervous during the final.
Albert Wendesten at Djuret in Stockholm won second prize and och Elliot Björkman at Nisch in Stockholm came third.
The jury included top names from the restaurant and sommelier worlds, including Nina Jensen, Mischa Billing and Karl Ljung.
Nina Ziemann is the wine director at Äng, a Star Wine List Red Star restaurant.
Premium: Search more than 2000 wine lists in 35+ countries. Download an unlimited number of wine lists.