Amass has the Best Short List in Denmark 2021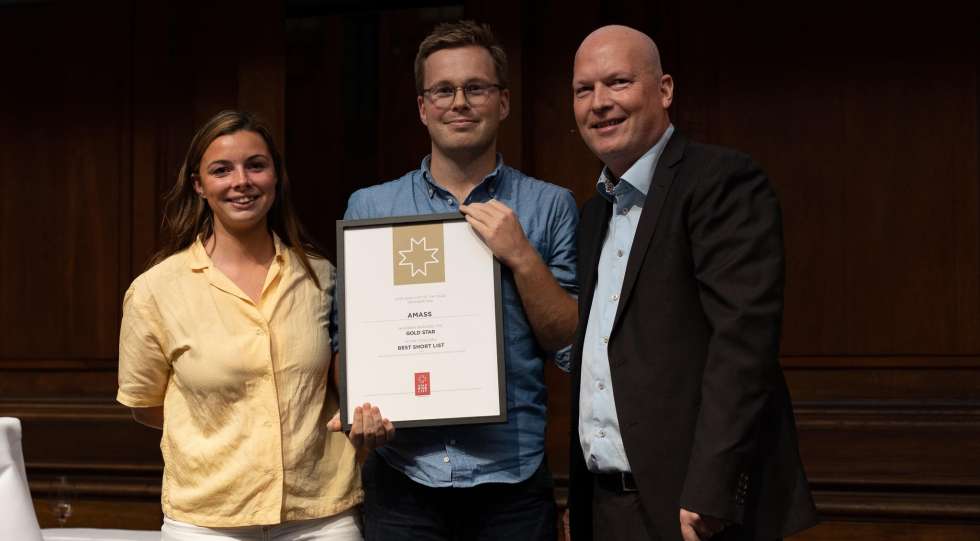 Amass in Copenhagen won the Gold Star in the category Best Short List in this year's Star Wine List of the Year Denmark. The category recognizes the best wine list with fewer than 200 listings.
"To win the award has been incredibly gratifying and surreal, especially because it comes as a nice and totally unexpected surprise! I feel proud as a wine professional to represent the outstanding restaurant that is Amass. This award feels like a long time in the making, and we are finally here," says Dominic Ashby, Beverage Director at Amass.
"The philosophy behind the list is directly congruent with that of the restaurant. Amass stands as an important voice in global gastronomy, espousing a firm belief in sustainability, responsibility, regenerative agriculture and waste reduction, among many other things. Our wines come from people who care about these increasingly important topics, and put them into practice. These people are directly in touch with the land they farm, often letting the fruit do the talking, without adding or taking away, but with quality and consistency as a key component," Dominic explains the philosophy behind the selection.
He continues:
"The structure of the list is dedicated to breaking down the barrier between guest and list, presenting something that is intuitive and relatable for everyone. Our menu is in a constant state of flux, and the wine list follows suit, ensuring that the wine on offer has the best chance at complimenting and augmenting the dishes on the menu."
The best wine lists in Denmark were crowned during Star Wine List of the Year Denmark 2021 on 13 September, at a live event during the Danish sommelier championship – and online. The prizes were handed out by Krister Bengtsson, Star Wine List's founder and publisher.
The Silver Star winners in this category were:
Kanalen, Copenhagen
Koefoed, Copenhagen
Substans, Aarhus

The jury for the Danish event was:
• Marc Almert, Best Sommelier of the World 2019
• Raimonds Tomsons, Best Sommelier of Europe 2017
• Rajat Parr, sommelier, winemaker, author
• Julie Dupouy-Young, three times Best Sommelier of Ireland
• Paz Levinson, Best Sommelier of Argentina and the Americas

Read more about how we judge Star Wine List of the Year here.
Published 13-September-2021
News / Denmark
Premium: Search more than 2000 wine lists in 35+ countries. Download an unlimited number of wine lists.