The Arches
Wine Bar, Restaurant
London, UK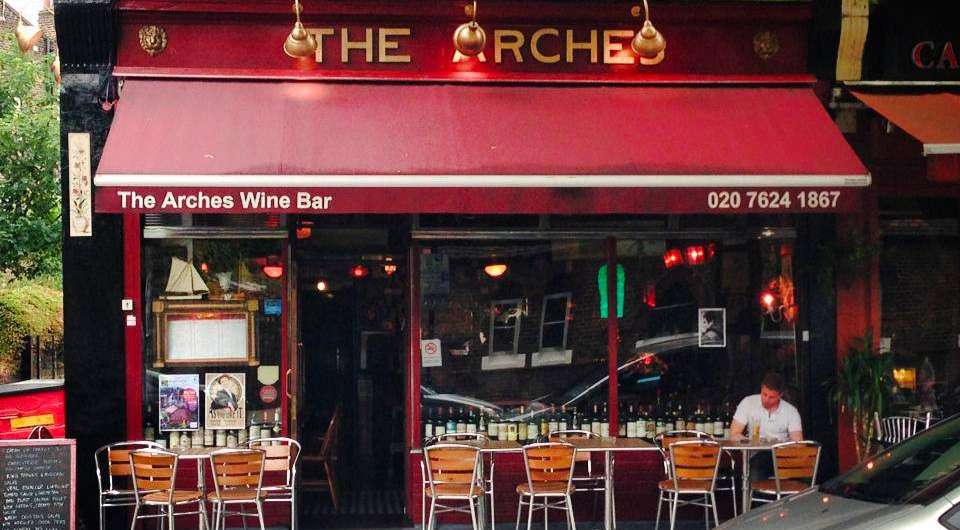 About The Arches
A London legend, The Arches in Swiss Cottage, was opened in 1991 by the inimitable Harry Gill (who tragically passed away from covid in 2021). Swiss Cottage is a rather odd place to find oneself, as although it's pretty central and very accessible, not a lot goes on there (albeit some lovely houses and a posh supermarket). And this no man's land certainly does not have any other eating or drinking establishments of note.
However, none of that matters as The Arches is brilliant and alone makes Swiss Cottage worth a visit. Atmospheric in the extreme, packed with bric-a-brac, pictures, bottles and more, it's more like a rickety pub than a wine bar. The food is European bistro fare and refreshingly non-cheffy (decent portions). The excellent treasure trove of bottles is largely old school but steeped in quality. Small growers rub shoulders with grand chateaux.
The whole experience feels like a wonderfully pre-digital, pre-millennial time warp (no website!). Prices are exceedingly fair, largely as a result of Harry and his partner Ivana tasting and collecting and storing like fiends, so you can drink very well indeed without breaking the bank. The perfect antidote to the onslaught of over-priced, trendy nonsense and long may it continue.