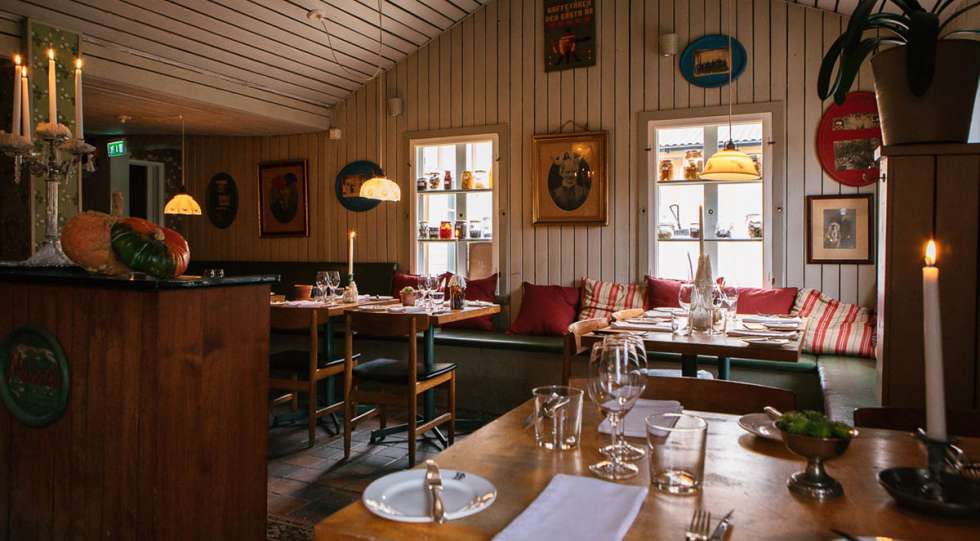 Far i Hatten Wine List
About Far i Hatten
Far i Hatten leads a double life in the Malmö Folkets Park. During summer the big outdoor terrace is filled with people. During winter you have to look for the entrance to the old house and only a murmur and weak lights lets you know something is going on. But both summer and winter you will find sought-after pizza and small dishes and not least, a serious list of famous and lesser known natural wine producers. In the bar Malmö's natural wine lovers and sommeliers can be found in the late hours.
Great for
More recommendations
​Located in Swedens oldest amusement park, Far I Hatten is a family friendly restaurant during the day and kindergarten/playground for grownups during nighttime. Far I Hatten takes no prisoners. Everyone is invited, and no one is left behind. Great by the glass​ list wine list, organic kitchen, lunch, fika (Swedish version of afternoon tea), dinner and nightclub. Come back the next day to have a recovering pizza or a waffle. Truly a peoples place.