Star Wine List's 10 most-searched restaurants and wine bars in 2022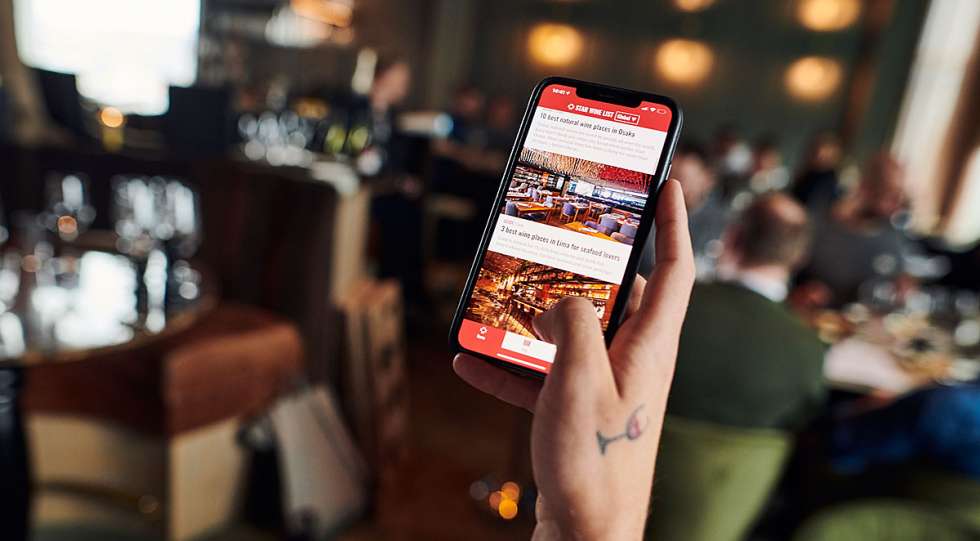 These are the restaurants and wine bars that people flocked to Star Wine List to learn more about.
In 2022, the world came out of the pandemic, people got on planes again, and restaurants began to overflow with customers.
And many of those people came to Star Wine List, to check out the best places to go.
Now, before we reveal the rankings, first things first. Star Wine List is hugely popular in Sweden—no surprises there, as it's based in Stockholm—and so our rankings were skewed by our very enthusiastic Swedish members. That means that nine out of the ten top restaurants are Swedish.
But we're publishing the list anyway. Mostly because the Swedes have got good taste, so you should definitely take their recommendations and book a trip to Sweden as soon as possible if you haven't already done so.
Star Wine List's 10 most-searched restaurants and wine bars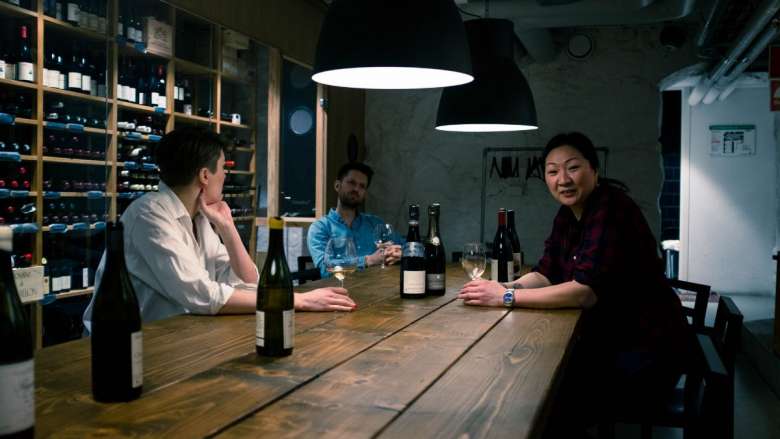 10. Agnes, Stockholm
Restaurant Agnes has quickly become an established favourite among the wine and food lovers of the Kungsholmen hood in Stockholm; Star Wine List founder Krister Bengtsson says it's his neighbourhood go-to. "Its heart is in southern Europe with many Spanish specialties," he says. "The service staff is experienced and friendly!"
Downstairs you will find both the wine cellar and a separate dining room. In summer, the terrace is a great place to have a bite and a glass of wine.
9. Grand Hôtel, Stockholm
The grandest hotel in the city also boasts one of the grandest wine cellars, including a bottle from 1874, the year the hotel opened. The wine list is extensive and accessible in the hotel's classic Veranda restaurant and Cadier bar, as well as in the restaurants Rutabaga and Matbaren, the work of Mathias Dahlgren, a renowned chef and Bocuse d'Or winner.
8. PM & Vänner, Växjö
PM & Vänner consists of a hotel with a gastronomic profile, an ambitious bistro where the historic southern Swedish province of Småland meets France, and a dining room where ingredients drawn from the forest, meadow and lake take centre stage, meaning there is plenty of fish, game and berries. The hotel also has its own bakery, plus the TAK cocktail bar. PM & Vänner's wine list is Sweden's largest, with around 5,000 wines covering a wide spectrum of styles, prices, regions, producers and vintages. The wine list has won a number of Star Wine List of the Year awards and is known for its unusually low pricing.
7. Zoldering, Amsterdam
At last! Our first non-Swedish Top 10 recommendation. Our Amsterdam ambassador Simon Woolf says of it that it's "a real treat for wine lovers. It occupies a beautifully converted Amsterdam building, which makes the most of its high ceilings, space and light. Although it is foremost a restaurant, you can always drop by early or late evening for just a glass of wine by the bar."
The menu, he goes on, is "concise and often exceptional," with the modern European food made with the lightest of touches. "There are no huge tasting menus or filigree presentations—just top-class ingredients treated with respect."
Zoldering is also the home of our Netherlands ambassador Job Seuren.
6. Aloë, Stockholm
One of Sweden's best restaurants, this 2 Michelin-star venue is hidden among the villas in a Stockholm suburb. If you can find it, you're rewarded with a very original and sometimes spicy cuisine, whose influences range from Japan to North Africa. The wine list has a good mix of Old and New World wines and a good beverage pairing.
5. Grus Grus, Stockholm
Grus Grus is a cozy wine bar in Stockholm's Vasastan neighbourhood, which offers snacks, small dishes and larger dishes to share. It's situated right next to Tranan, the historic restaurant that opened in 1929. Grus Grus's list is mainly focused on wines from small-scale producers, often with an organic and natural focus. But be sure to check out the shelves in the wine fridge, where unlisted treasures from Tranan "secret" wine cellar can be found at very attractive prices.
4. Adam/Albin, Stockholm
Adam/Albin is one of Stockholm's hottest foodie destinations, finally recognised in 2022 with a Michelin star, after a very long wait. Along with top notch-food and great service, is a wine list with plenty of good choices from Burgundy—from village to Grand Cru—along with a selection of wines from Bordeaux, California, Italy, Germany, Spain and Champagne.
3. Djuret, Stockholm
Djuret ("the animal"), situated in the main gastronomic block of Stockholm's Old Town, is ever-changing, so it's a good idea to check their website to see what the kitchen is up to at the moment. Specials often include great wine deals. The wine cellar itself is legendary and has been highly awarded by Star Wine List, not least because it's good value for money. The wines can also be ordered from sister venues in the same block.
2. Ett Hem, Stockholm
Ett Hem, an exclusive hotel with a homely feel, also houses a fine dining restaurant. In 2022 the hotel expanded to the neighbouring building, extending the restaurant. Now, there are several separate dining rooms available. The thoughtful wine list offers top wines from Burgundy, Jura, Italy, and the USA, as well as elsewhere. Booking ahead is a must.
1. Babette, Stockholm
If you want to experience some of Stockholm's tastiest pizzas, you'd better book in advance. The place is tiny, and while you're not expected to sit elbow to elbow, it's cozy. If pizza doesn't appeal, there are other plates created by the chef, and the wine list—created by very knowledgeable sommeliers—is headlined by France and Italy, with interesting additions from elsewhere. In summer the crowd spills out onto a small terrace. In winter, you may see the Star Wine List team having an editorial meeting in the corner, while recklessly ordering yet another bottle of Grenache.
Most-searched Austrian locations on Star Wine List
After all the Swedish entries came two top venues from Austria, which are so good, we have to mention them.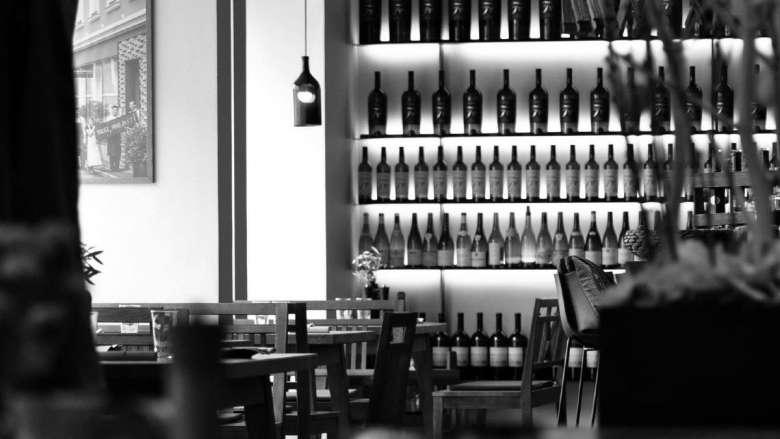 Die Weinbank, Ehrenhausen
Co-owners Gerhard Fuchs, chef, and Christian Zach, sommelier, have created one of the best restaurants in the beautiful southeastern state of Styria. The food is a testament to classic and modern Austrian cuisine, built around regional ingredients, while the wine list boasts more than 4,200 references. While its focus is Austria, it also features wines from Burgundy, Jura and Slovenia. Weinbank also boasts a wine shop, and it offers customers the chance to store wines in their own lockers. There is also a garden that's popular in summer.
Die Weinbank won the Grand Prix Gold in Star Wine List of the Year Austria 2022.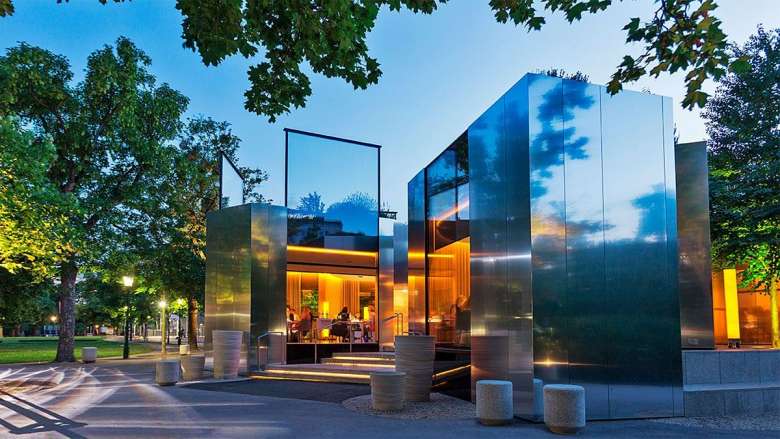 Steirereck, Vienna
Set in a park, the diner is greeted by rising metal walls, because Austria's best restaurant is as much an architectural marvel as a culinary landmark. The food is "Austrian cuisine in a contemporary setting", the brainchild of Heinz Reitbauer, whose family owns the restaurant. Sommelier Rene Antrag has not only put together an extensive wine list, but guests can also choose sakes and homemade juices. A "second" restaurant, Meierei im Stadtpark, can be found on the ground floor.
Premium: Search more than 2000 wine lists in 35+ countries. Download an unlimited number of wine lists.