Competition now open: Star Wine List of the Year Sweden 2020!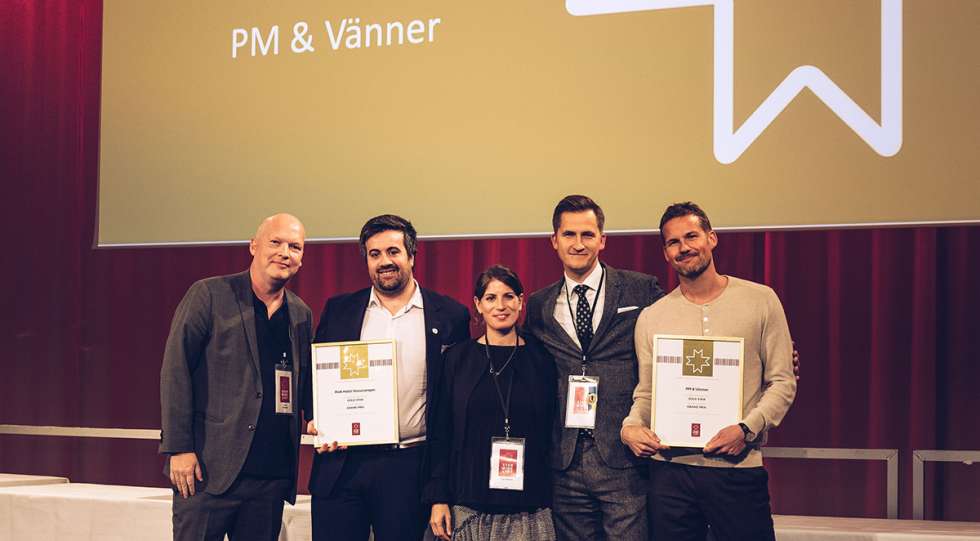 On 4 May, the best wine lists in Sweden will be presented with Gold diplomas, prizes and a lot of bragging rights. The event will be held in Stockholm.
Please note that the date has been changed to 4 May - it will be held 3-5 PM CET
The competition is now open for wine list entries from all restaurants and bars in Sweden. Venues listed by Star Wine List are automatically entered - but only if we have a wine list updated during 2020. The competition is free of charge. See rules and info below.
The event will be digital and streamed for everyone to see online. More info later.
The deadline for entries and updates to your wine lists is 23 March at noon.
The international sommelier jury this year:
Arvid Rosengren - 2016 Best Sommelier of the World
Marc Almert - 2019 Best Sommelier of the World
Paz Levinson - Best sommelier of Argentina and the Americas
Pascaline Lepeltier - 2018 Best sommelier of France
Rasmus Marquart - 2019 Nordic sommelier champion

Categories:
• Grand Prix (best wine list overall)
• Best South African wine list presented by Nederburg
• Best Austrian wine list presented by Austrian Wine
• Best Rhône wine list presented by Paul Jaboulet
• Best Italian wine list presented by Mandrarossa
• Best California list, presented by California Wines
• Best By the Glass list presented by Le Verre de vin by Sparkling Ideas
• Best Short wine list (less than 250 wines)
• Best New wine list (venue that opened in 2019 or 2020), presented by Vintec


More categories may be added.
The jury votes independently, and the criteria are: width, depth, originality and value.
For venues that are not listed by Star Wine List - please send your wine list to info@starwinelist.com.
Rules: The wine list must represent the actual wine selection at the venue and spot checks will be made to ensure that this is the case. The venue must also have the wine list visible for the public, either at the venue and/or on Star Wine List. A special wine list made for the competition only will not be accepted. Star Wine List reserves the rights to refuse entries without explanation.
Published 22-March-2020
News