Austrian Wine and Star Wine List will award top Swedish Austrian wine lists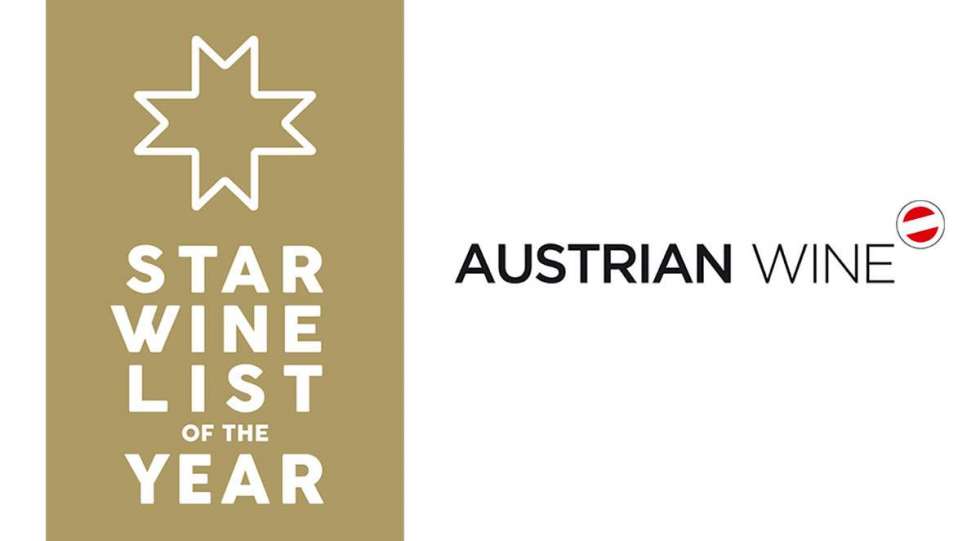 On 4 May, the best wine lists in Sweden will be presented with Gold diplomas, prizes and a lot of bragging rights for the third year in a row. One of the categories is Best Austrian Wine List, presented by Austrian Wine.
Star Wine List of the Year will recognize the best wine lists in a number of categories, such as Best Wine List by the Glass and in several country categories. The Austrian category has been present in the previous two Star Wine List of the Year competitions in Sweden. PM & Vänner has won it both times but Heaven 23 took the Nordic gold in 2019.
"Austrian wines are some of the most food friendly around. We can't wait to see who shines in this category this year," says Krister Bengtsson, publisher Star Wine List.
This year the event will be digital and streamed for everyone to see online on Facebook 4 May, 3-5 PM CET.
Independent top jury decides
This year we're proud to present an independent jury of international superstar-sommeliers:
• Arvid Rosengren (The World's Best Sommelier 2016)
• Pascaline Lepeltier (Master Sommelier and France's Best Sommelier 2018)
• Paz Levinson (Best Sommelier of Argentina 2010 and 2014, Best Sommelier of Americas 2015)
• Rasmus Marquart (Best Sommelier of the Nordics 2019)
• Marc Almert (reigning world champion)

All restaurants and bars listed by Star Wine List are automatically entered into the competition Star Wine List of the Year, at no cost. All other restaurants and bars in Sweden are also welcome to enter their wine lists.
For upcoming info about Star Wine List of the Year, sign up to our newsletter below.
Published 31-March-2020
Sponsored / Sweden
The category is presented by Austrian Wine:

Austrian Wine - 7 Elements of excitement
Austria's wines are now highly prized both by wine experts and wine lovers all around the world. As artisanal products crafted by winemakers with a special link to their land, they consistently demonstrate their potential at international blind tastings. There is a distinctive tension common to all these wines which should be emphasised, based on seven factors:
1 THE CLIMATE - THE TENSION OF OPPOSITES
Austria's special geographic setting is the most important factor for the exceptional quality of its wines.
2 THE LAND - BEAUTIFUL LANDSCAPES, DEMANDING SOILS
Austria is a relaxed country with an unmatched quality of life. This is one of the key reasons why Austria has become a globally-renowned tourism destination.
3 THE GRAPES - DOMESTIC AS WELL AS INTERNATIONAL
Internationally successful varieties such as Riesling, Sauvignon Blanc, Gelber Muskateller (Muscat Blanc à Petits Grains), Weissburgunder (Pinot Blanc), Chardonnay, Pinot Noir, Merlot and Cabernet all ripen in particular regions and sites in Austria, producing great wines in their own right, with finesse and regional typicity.
4 THE CULTURE - GREAT TRADITION MEETS WILD ROOKIES
For over two millennia, wine has been a part of Austrian culture. Roman cellars, mediaeval villages, baroque monasteries and castles are all part of the typical landscape of our wine-growing regions.
5 NATURE - PERFORMANCE WITH AWARENESS
Austrians love nature and as a result they treat it with the greatest of respect. Environmental protection, water purity, healthy and GMO-free food, biodiversity, energy and materials efficiency are all treated with the highest priority.
6 VALUE FOR MONEY - HIGH QUALITY, FAIR PRICES
Family farms dominate the Austrian winemaking scene, which is why the focus is not on mass production.
7 THE TASTE - IDEAL MATCH, FROM SCHNITZEL TO SUSHI
Austrian wines have a compact body and climate-driven freshness which makes them an excellent match for an exceptionally varied range of cooking styles and cuisines: from Central Europe to the Mediterranean and beyond to Asian foods, and from ethnic food to fusion.
Read more on <a href="https://www.austrianwine.com/" rel="nofollow">Austrian Wine</a>