World Champion Marc Almert joins the Star Wine List jury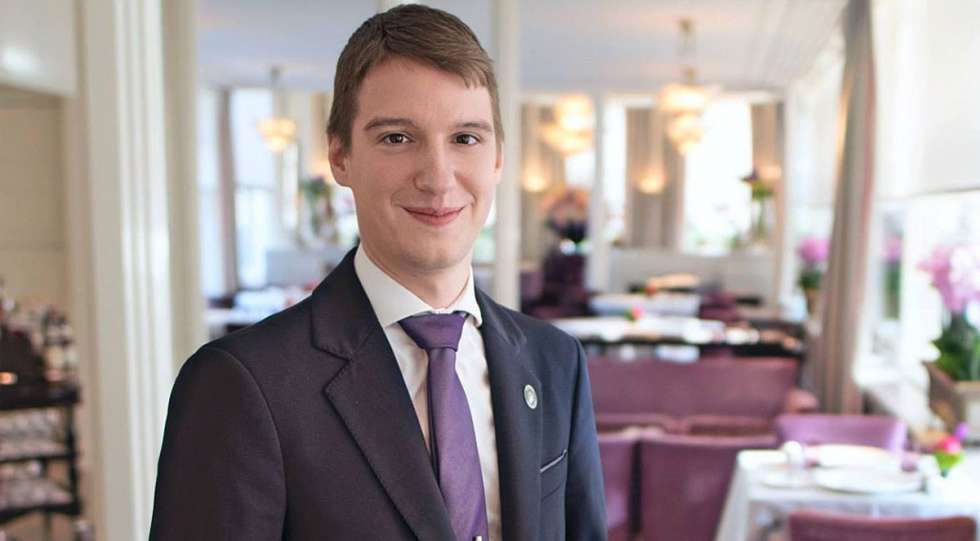 On May 4, it's time for the next edition of Star Wine List of the Year in Sweden. We're now happy to announce that reigning sommelier champion of the world, Marc Almert, is joining the jury.
Please note that the event will be held on 4 May instead of the third. More info via the link below.
"I look forward to discovering the Swedish Wine Lists in more depth, that have really shaped the development of the modern European cuisine and gastronomy during the last couple of years," says Marc Almert.
German Marc Almert was the 16th winner of the world's best sommelier competition when he took the prize in Antwerpen, Belgium, last year. 27-year old Almert was also one of the youngest winners of all time. Now he's joining the renowned Star Wine List of the Year jury, where we also find another world champion, Arvid Rosengren, as well as merited sommeliers Paz Levinson, Pascaline Lepeltier and Rasmus Marquart.
"In these troubled times for restaurants we hope to spread some good news and celebrate the top wine lists and the teams behind them. If the coronavirus hinders major events we will hold a smaller one or do it completely online. On 4 May we roll!" says Krister Bengtsson, founder Star Wine List.
On May 4, the best wine lists in Sweden will be presented with Gold diplomas, prizes and a lot of bragging rights. The deadline for entries is March 23 at noon, so if you're wine list is not updated, it's time to get going!
Read more about rules and how to enter the competition.
Published 12-March-2020
News