Ronan Sayburn MS on wine lists, wealthy wine lovers, and how the sommelier role is changing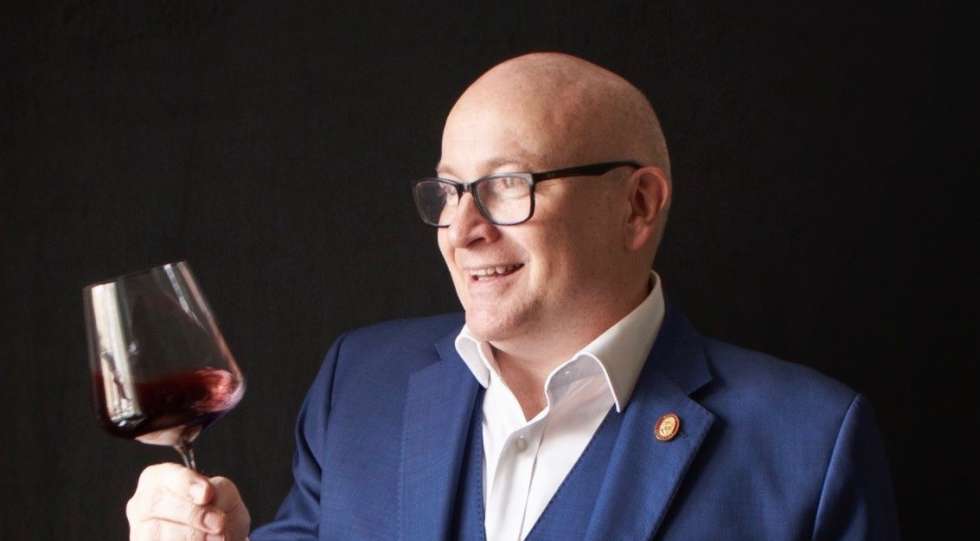 Ronan Sayburn MS is a judge of the 2023 Star Wine List of the Year UK with the Buyer. London-based, he has extensive international experience and sheds light on how different countries approach the wine list.
Ronan Sayburn MS grew up in Yorkshire, the son of a home winemaker who made wine from vegetables and berries. While studying geology at university, Ronan took jobs in catering during the summer holidays, and found himself fascinated by wine. Wondering if a career in wine was possible, he wrote to legendary sommelier Gerard Basset MS MW OBE. Basset wrote back, advising him to work somewhere with an extensive wine list. Ronan then contacted Raymond Blanc at the well-known Manoir aux Quat'Saisons in Oxfordshire, and got a job.
Since then, Ronan has had a glittering career that's taken him to New York and Tokyo, and back to London, where he's held major positions at Gordon Ramsey Holdings and the luxury Dorchester Collection, among other roles.
In 2014 he co-founded 67 Pall Mall, the exclusive private members' club for wine lovers, which eventually extended into Singapore and Switzerland. Ronan left that role in 2022 to concentrate on his position as CEO of the Court of Master Sommeliers, Europe.
Ronan is a Master Sommelier, a former UK Sommelier of the Year, and has represented the UK in the European Sommelier Competition.
He is a judge of the 2023 Star Wine List of the Year UK with The Buyer.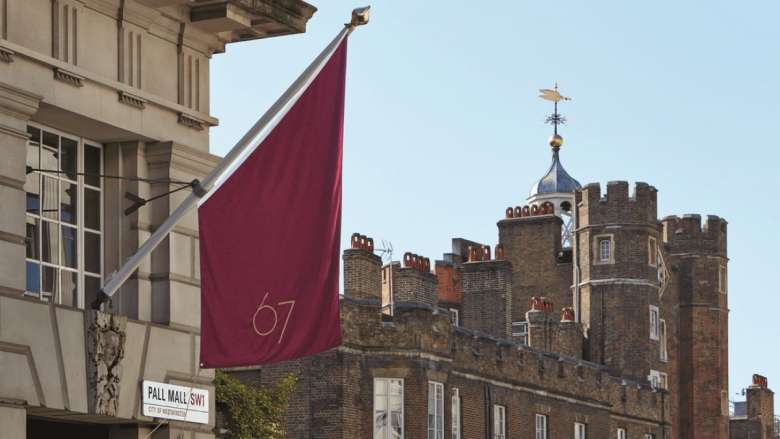 You oversaw the opening of 67 Pall Mall in Singapore and the Verbier Club in Switzerland. What did you learn about the service of wine and the tastes of those different places?
The service has got to be top quality. The wine service has got to be spot on, with decanting, the correct glassware, the correct temperatures. These things are important to us in each location.
Singapore's interesting. The richest people in Singapore will come in, in jeans and T-shirts and trainers, and they'll be hedge fund managers worth millions and millions. They're usually quite ostentatious about what they drink. They like the bottle to be on the table. They like people to know how much money they've got. You don't see that too much in London; London's a bit more discreet.
The Verbier Club in Switzerland is in a small skiing town. People drink less expensive wine, even though there's a lot of very wealthy people there. They've been skiing all day long, so they want to come and relax with a nice glass of wine rather than something particularly special.
In Singapore, what's interesting is that sometimes you would give people an older bottle of wine and they wouldn't like it, because they're not used to drinking a 50-year-old Bordeaux. They taste it and it's got no fruit, it's very tertiary, very mushroom-y, very gamey. They're going to say, 'the wine's off'. But they will spend very highly on very rare whiskeys.
Part of the reason 67 Pall Mall was founded was that people wanted somewhere to store their wines, but where they could also drink them. What did you learn about the tastes of the wealthy from looking at the wines they collect?
The middle-aged banking set all liked their favorites. It was usually Krug, Dom Perignon, Lynch-Bages, Leoville-Barton, and that was probably about as much as they deviated on their enjoyment scale. They probably got to the point where they found a couple of wines that they liked, and that's what they drank all the time. So they were drinking fairly good stuff, but there was not an awful lot of originality.
I had people that would come up to me and say: 'All I drink is Petrus and Romanée Conti.' And I'd say: 'Well, that's very boring, isn't it? You only drink two wines.'
Did you manage to convince them to open up or were they like, 'nope, those are my wines'?
Yes, they would start trying different things. You'd get them interested in Italy and get them into Sassicaia or something like that, or some top California wines or some top Australian wines. They would diversify a little bit. And of course they quite liked that, because it made them look more knowledgeable. They could go to the neighbours and say, 'you know, today I'm drinking Sassicaia' and the neighbours would say: 'What's that?'
But I always say to them, you don't know how great Petrus is unless you've drunk a South African Merlot or something like that. It's like being 18 and getting your driving license and your father giving you a Lamborghini. You don't know how great that Lamborghini is until you've driven a Ford Fiesta.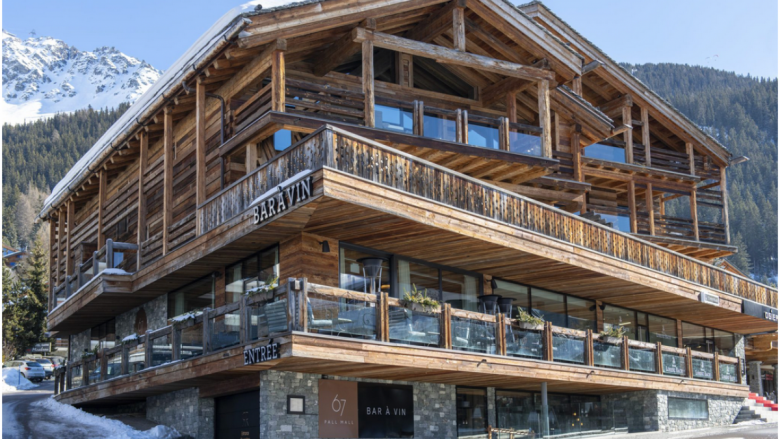 Let's turn to the role of sommeliers. In the time that you've been involved in the profession, how has it changed?
I definitely think that a lot of places have moved away from those massive wine lists. A lot of places now are going for maybe 200-300 bins on the wine list. Which I think is good. I think that's more of a challenge than doing a 5,000-bin list because that list basically just has everything on it. You know, a 100-bin list or a 50-bin list is a lot more challenging. I think you have to be a bit more creative. Sommeliers are also becoming a bit more knowledgeable about all aspects of beverages, whether that's cocktails or craft beers.
I think there is less emphasis on the classics of the world. Bordeaux and Burgundy are becoming very, very expensive. I think a lot of the younger generation are less enchanted by those classic regions because the prices of them are just so crazy. The younger generation of sommeliers are diversifying a bit more into different beverages, and also looking at smaller lists and less worship of those of those classic regions.
How has the shortage of hospitality workers changed the sommelier hierarchy?
There are probably less qualified people coming into higher positions. Basically, if you can carry a corkscrew, you're a sommelier, and within two weeks, you're head sommelier. I think it's created a lot of opportunity for people. But what happens is that people spend two or three years as a sommelier, get to head sommelier, and decide to move on because they feel they've reached the top of their profession. I think it's really knocked the career back, as people want to spend less time actually doing the job.
What we do well is tell stories and paint the picture of where the wine comes from. If you know that it comes from a small family that's been farming on one side of a hillside in Tuscany for 10 generations, it adds to the enjoyment of the wine in the glass.
What do you think is next for the profession?
The profession is always going to be important. People talk to me about some new app that's going to replace the sommelier, but I think customers in restaurants want the human contact. What we do well is tell stories and paint the picture of where the wine comes from. If you know that it comes from a small family that's been farming on one side of a hillside in Tuscany for 10 generations, it adds to the enjoyment of the wine in the glass.
All of those stories need to be told by humans and they need to be told by people that have studied and know what they're talking about. I think the future of the sommelier is still pretty strong.
There's probably going to be a bit more of sommeliers becoming managers. Maybe instead of the French system, where there's a head sommelier and assistant head sommelier and the commis sommelier, in a kind of pyramid similar to the kitchen, it will be more of the American style, which is a head sommelier or a head of wine. He generally puts the list together and is around for giving advice, but it's the waiters that are taking the orders and serving the wine.
One thing that really strikes me is how the top sommeliers of the world are very entrepreneurial. You've all gone off and opened new businesses, new restaurants, or launched projects. Is that possible for most sommeliers? Or is there something about the profession itself that makes it possible?
One of the things I always did at 67 Pall Mall was get the sommeliers to do presentations. I'd get them to prepare a PowerPoint, pick a subject, pick some wines, and then do a masterclass in front of 30 or so of the members. The sommeliers would do that whether they liked it or not, because you've got to develop another skill set.
There will come a time when you don't want to be on the floor every day until one o'clock in the morning, and you don't want to be working Christmas. You need to develop another set of skills, whether that's public speaking, or learning to teach, whatever you want to do. You have to be a little bit forward thinking, in thinking: 'where do I want to be in 10 years?'.
You're about to judge the 2023 Star Wine List of the Year UK with The Buyer. What interested you in it?
Well, I accepted because Krister asked me!
I knew a bit about Star Wine List, but then I downloaded the app and had a good look through it, and was just really impressed with the level of detail. I'm very impressed with the level of wine lists in there. It was generally Scandinavian wine lists, and some of the wine lists were stunning. I think it was just the quality that was involved in the whole thing, from the app to how they do it, to the other judges that they pick.
What is a great wine list for you? What are you looking for?
Like I said earlier, you can have these massive wine lists that cover every wine in the world and go into massive detail, with huge verticals of old vintages. And they're all great as long as they understand that not everyone is a millionaire. Those big expensive wine lists must have other regions and more affordable wines for me and the mortals that go into those restaurants. A whole spread. Not only different varieties, different countries, different regions, different styles, but also different price bands.
Sometimes the smaller wine lists that are well thought out, that go particularly well with the style of cuisine, that maybe have a theme to them [are better].
I remember one wine list. I think it had just one page and it was just wines from the 2000 vintage, from all over the world. That was the common thread. Everything was from 2000, whether it was South Africa or California or Portugal or Bordeaux. And I thought that was quite clever and you know, they changed that thing every few months. These sort of things are good, where the sommelier's actually put quite a lot of time and effort into picking smaller, interesting, good producers. Things that are just well thought out.
This interview has been edited and condensed.
Premium: Search more than 2000 wine lists in 35+ countries. Download an unlimited number of wine lists.