Park Hotel has the best Californian Wine List in Norway 2021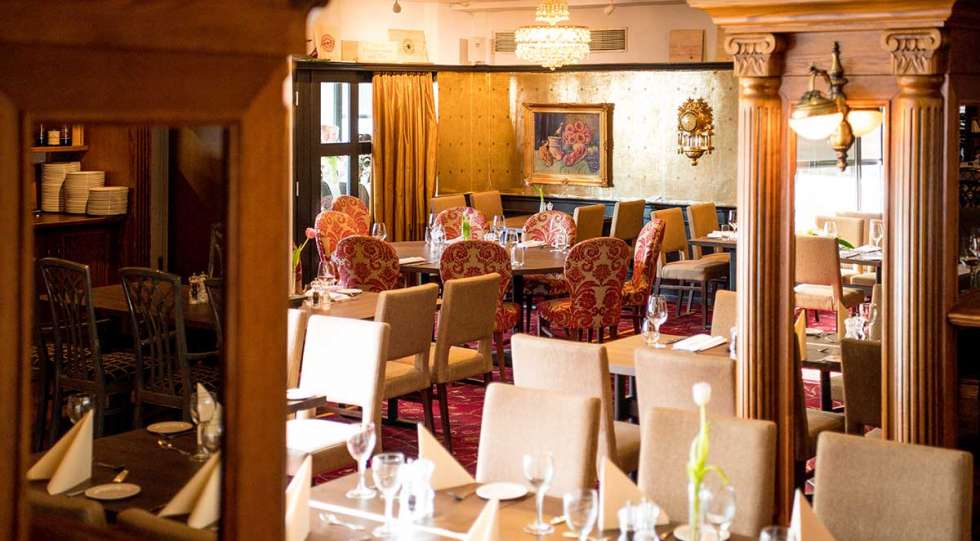 Park Hotel in Vossevangen won the category Best Californian Wine List when the best wine lists in Norway were celebrated on Oct. 24. The category was presented by California Wines.
"It feels great to have won this price, this has been a project of mine since I started to work here at Park four years ago, so to get the work we did in those years confirmed like this feels awesome! California is really on a rise here in Norway, and I am honoured to have established us as a leader in that," says Francesco Marzola, Wine Director at Park Hotel.
Jury member Pascaline Lepeltier says this about the winning wine list:
"A very impressive list of Californian wine, with wines that you don't even see here in New York. A spectacular by the glass program and this mix of up and coming producers and classics. Congratulations to this very well-deserved prize."
On Oct. 24, Star Wine List of the Year teamed up with the Norwegian Sommelier Association and Kapital magazine to celebrate the best wine lists of Norway. During the event in Oslo, "Norges Beste Vinkart" was announced – as well as two categories decided by Star Wine List's international sommelier jury.
The Norwegian Sommelier Association and business magazine Kapital have run the wine list competition Norges Beste Vinkart successfully for several years. This is the second time Star Wine List is cooperating with Norges Beste Vinkart.
Francesco Marzola describes the philosophy behind the winning Californian wine list in two words: "hard work".
"I believe in championing smaller and younger producers, and even if the classics has to be present, I prefer to give the opportunity to younger generations to showcase their work through our list, and by putting them on the by the glass list. I am aware of the weight of our wine list, so it is important for me to 'use' it properly for those smaller producers."
What's your opinion about the wine scene in Norway in general?
"It's very exciting and vibrant, with a lot of very competent professionals and healthy competition. The bright side of Covid-19 for the wine scene in Norway has been a flourishing of places providing great wine programs outside of the big cities, due to the fact that Oslo, for instance, has had a long period of lockdown."
The silver medalists in the Californian category were:
• Britannia, Trondheim
• Dråpen Vinbar, Bergen
• Hallingstuene, Geilo
• Happolati, Oslo
• Kontrast, Oslo

The Star Wine List jury for Norway is:
Julie Dupouy-Young
Pascaline Lepeltier
Arvid Rosengren
Do you want to know more about how we judge Star Wine List of the Year? Read this article!
Published 24-October-2021
News / Norway
Premium: Search more than 2000 wine lists in 35+ countries. Download an unlimited number of wine lists.