New sommelier champ in Finland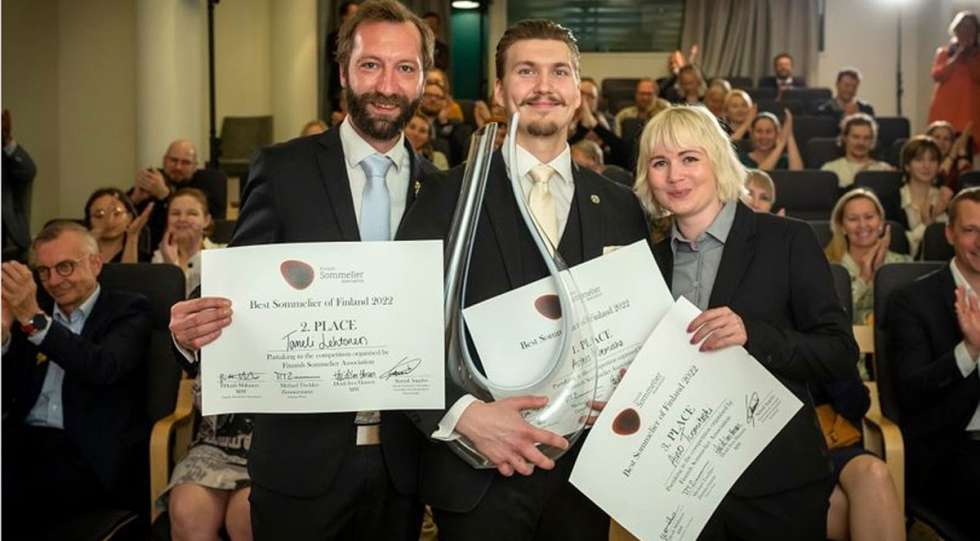 Antero Niemiaho, sommelier at Restaurant Vinkkeli, won Best Sommelier of Finland on Monday May 30 in Helsinki. He took over the crown from last year's Kirsi Seppänen.
Antero Niemiaho beat Taneli Lehtonen from Restaurant Muru & Winebar and Aino Tuomikoski from Baskeri & Basso in the final.
"I love studying and I love competing so this was a lot of fun," said the winner who now will represent Finland both in the upcoming Best Sommelier of Nordics and the Best Sommelier of the World events.
In the final at Haven Hotel, the participants had to correct a California wine list filled with errors, identify four unknown beverages in black glasses (sake, wheat beer, pink riesling and Armagnac) and many more tricky tasks.
Premium: Search more than 2000 wine lists in 35+ countries. Download an unlimited number of wine lists.