Nederburg holds wines to satisfy a growing demand for mature vintage wines from South Africa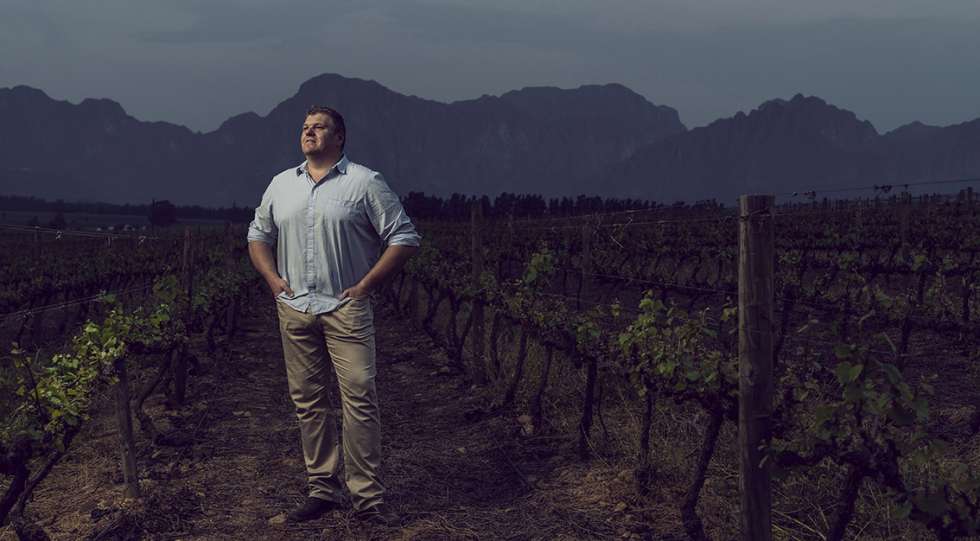 Nederburg is committing to holding back and ageing up to 20% of its premium wines. And as experienced at a recent tasting of mature South African wines, organised by Star Wine List, this is a wise and tasty decision.
"If you are serious about wine, it is important to show back vintages," said Niël Groenewald as he poured some of the cellar's wines back to 1998 for a group of top sommeliers in Stockholm recently.
Groenewald is less than a year into his dual role as Head Winemaker and Managing Director at Libertas Vineyards & Estates, the South African wine company that holds several premium wineries besides Nederburg.
Most wine lovers know the long history of South Africa as a wine producer, from the first vineyards and bottlings in the Cape in the 1600s. Nederburg's history started in 1791 when Philippus Volvaart bought the farm between the Berg and Palmiet rivers and started planting vines. The old vineyards of South Africa are amongst the country's treasures.
Cooperation before competition
One of Niël Groenewald's priorities is to collaborate more with other players in the South African wine industry. A result of this collaborative approach has been the change of name of the annual Nederburg Auction, which is known as the Cape Fine & Rare Wine Auction from 2019. This renowned auction started in 1975 and is recognised as one of the world's five major wine auctions.
"Our approach is to collaborate, cooperate and form partnerships within the South African wine industry. We need to grow the South African premium wine category together, and then we can start competing," Groenewald said.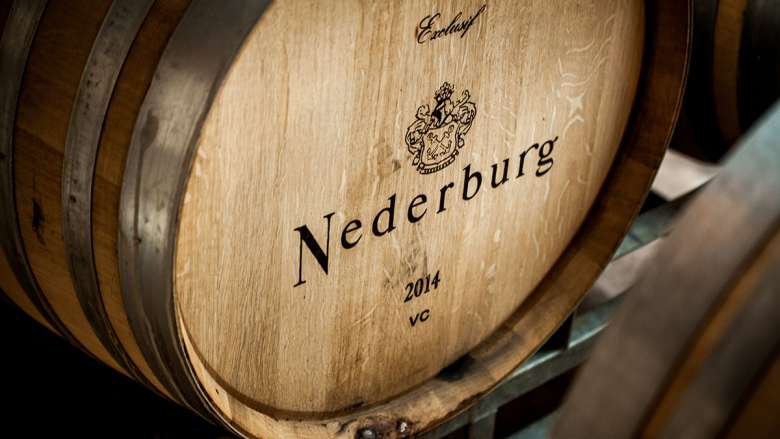 Pinotage at its peak
During the sommelier tasting in Stockholm this November, two Pinotages showed particularly well: The 1998 Zonnebloem Pinotage and 2010 Nederburg Private Bin R172 Pinotage. The 1998 with developed red notes reminiscent of a good mature Pinot Noir. The 2010 denser and darker but still balanced, complex and very long.
"This is the best Pinotage I have ever tasted!" the Head Sommelier at one of Stockholm's top wine venues exclaimed about the 2010 Nederburg Private Bin R172.
"Is it your first Pinotage?" another sommelier asked and everybody laughed.
South Africa's Pinotage has not been the most trendy of grapes for a long time, to say the least, and it's not a regular drink for Scandinavian sommeliers.
"Normally I say I don't talk about Pinotage, politics or religion," Niël Groenewald joked before singing the grape's praise.
"I would not say it is our signature grape variety, but Pinotage has this great ageing ability. It doesn't really age, it just stays on the plateau and doesn't go down. There are some great examples of Pinotage wines prior to 2000 in South Africa. In the 1990s the grapes were harvested in an earlier stage of ripeness. Those wines showed a particular brightness which is also the style we are working on now."
"We have found a lot of success with bush vine Pinotage. The bushes keep the vines protected from the wind that otherwise disturbs the short growing cycle of Pinotage."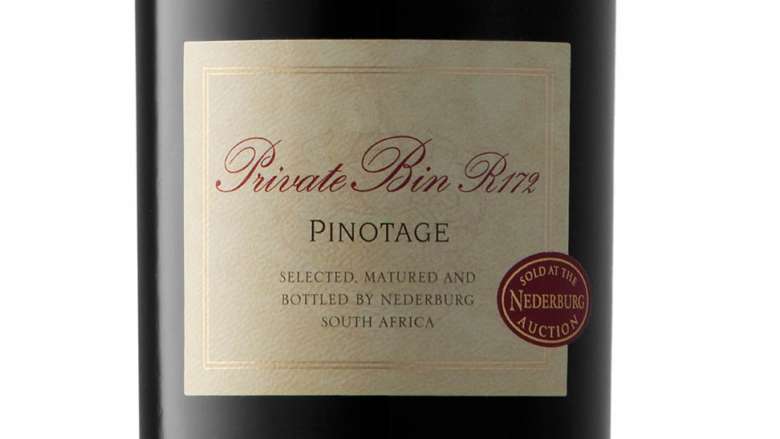 Amphorae and whole clusters
Whereas the previous South African doctrine was "no wood, no good", Groenewald and his team are now working with less wood and even amphorae, to freshen up the blends. They are also experimenting with whole bunch fermentation. In the vineyards, Nederburg and its sister wineries all strive for minimal interference and an ecologically sound approach.
"What that means is that we try to leave the soil in a better state than what it was when we got it, to keep for generations to come," Groenewald said.
During the Stockholm tasting, a 2002 Allesverloren Shiraz also got many top votes. The wine showed freshness and youth, the age showing in the complexity and length.
And judging by our Stockholm tasting, there is demand for older vintages at restaurants.
"As a restaurant like ours where we can't afford to buy old top Burgundy, South African wines are a really good choice, if we can get it with some age, around 10 years," said another Head Sommelier.
Fortunately for the Stockholm sommeliers and other lovers of great mature wines, Nederburg has back vintages available, like the above mentioned. And the stategy now is to hold back up to 20% of the production going forward, to be able to supply mature fine vintages in the future.
---
Sponsored: Nederburg is a launch partner with Star Wine List in Cape Town - find the guide to Cape Town's top wine bars and wine restaurants through the links below.
To visit the Nederburg farm in South Africa - find info and directions here.
Fact: Libertas Vineyards & Estates
The wineries represented in the Libertas Vineyards & Estates portfolio are: Nederburg, Allesverloren, Alto, Pongrácz, Zonnebloem, Fleur du Cap, Durbanville Hills and Plaisir de Merle.
Published 26-November-2019
Sponsored / Cape Town