Star Wine List Round Table - South Africa brings history to the table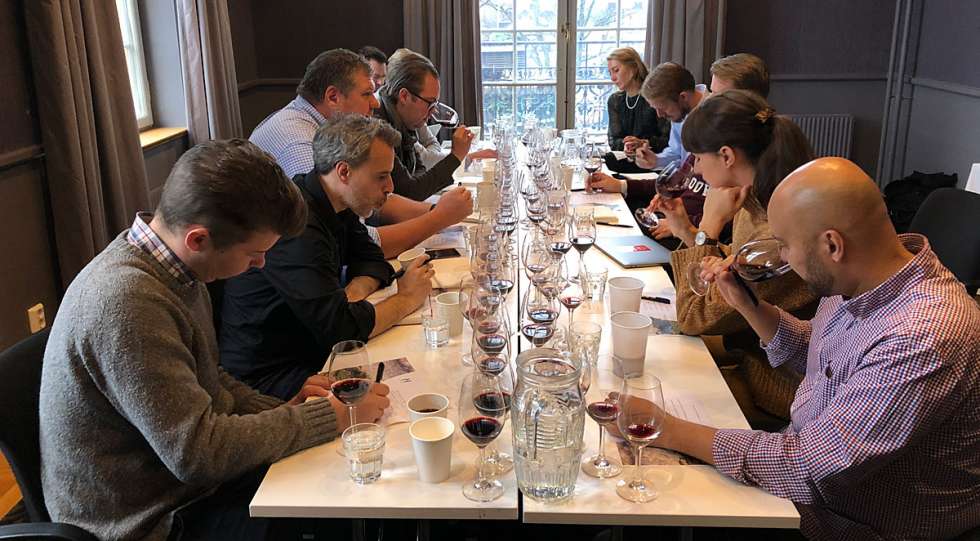 Value for money, ageability, a new wine wave – but also image challenges. For our very first Round Table & Tasting, we gathered seven top Stockholm sommeliers for a tasting of South African vintage wines. It was hosted with our partner Nederburg and Libertas Vineyards & Estates.
"I love drinking wine with age, and these are some of the hidden gems of the world," says Marcus Maijanen, Head Sommelier at W by Wijnjas in Stockholm.
Friday the 15th of November, Star Wine List gathered seven of Sweden's top sommeliers for a lunch tasting and discussion at restaurant Hasselbacken in Stockholm, together with South African winemaker Niel Groenewald.
This was our inaugural Round Table & Tasting where we gather top sommeliers and a winemaker to taste and discuss the wines in the context of the Swedish restaurant market – to create a forum and exchange knowledge and ideas.
"There are so many tastings and masterclasses out there, we wanted to do something different, more in-depth and more of an exchange," said Krister Bengtsson, Star Wine List's founder and publisher when he welcomed the participants.
Apart from Niel Groenewald, these were the guests at the table:
Joakim Blackadder Immenkamp: (Sommelier, Grand Hotel Saltsjöbaden, Star Wine List Cape Town Ambassador)
Johan Iller: (Head Sommelier, Operakällaren)
David Svensson: (Head Sommelier, the Leijontornet restaurants)
Marcus Maijanen: (Head Sommelier, W by Wijnjas)
Daniela Nylin: (Sommelier, Grand Hôtel Stockholm)
Sören Polonius: (Head Sommelier, Adam/Albin)
Maximilian Mellfors: (Head Sommelier, Tyge & Sessil and the Ekstedt restaurants)
Krister Bengtsson: (Founder and publisher, Star Wine List)
Jörgen Andersson: (Regional Director Europe & UK, Libertas Vineyards & Estates)
Ines Pina: (Marketing manager international, Libertas Vineyards & Estates)

Niel Groenewald, Managing Director and Head Winemaker at Libertas Vineyards & Estates and Nederburg, had brought a line-up of eight wines to the table, ranging from 1998 to 2013. While sipping the wines, the sommeliers discussed things like trends, obstacles and advantages, Pinotage, the customer's perceptions – and a lot more.

PINOTAGE
In the glass: Zonnebloem Pinotage 1998 & Nederburg Bin 172 Pinotage 2010.
Niel Groenewald (NG): "Pinotage is really a variety that has a great ageing ability. Actually, it doesn't really age, it just stays and never go downhill. To me, this is a great example of Pinotage prior to 2000."
Marcus Maijanen (MM): "I bought some back vintages of Pinotage, back to 1991. I've opened quite a few of these the last few years, and they're really incredibly consistent, they never die. Overperforming!"
David Svensson (DS): "This (1998 Zonnebloem Pinotage) is actually quite impressive, it's still alive, with a lot of energy."
Sören Polonius (SP): "Is South Africa walking towards a more elegant style of Pinotage nowadays?"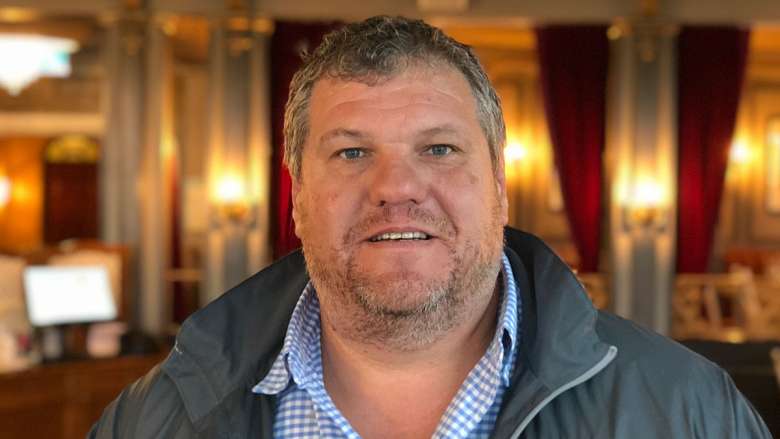 Groenewald: "There's definitely more focus on elegance and brightness today. Freshness can still mean concentration, and today "no wood, no good" is an old saying, there's a strive for purity today."
Krister Bengtsson (KB): "So, how much Pinotage do you guys buy and drink?"
Polonius: "Nothing! But I had one in a tasting menu some years ago, that one was purer and fresher, a bit like this wine (Nederburg Bin 172 2010, Editor's note) rather than big and smoky."
Svensson: "I would say this Nederburg (2010) is the best Pinotage I've ever tasted. Great length and concentration, I would love to serve this. What would you have said when tasted blind? There's a bit of Rioja here to me."
Polonius: "Since it's lacking the old-style smokiness, it would be hard. There's a lot of freshness, and still phenolic ripeness. I really think that this lighter style is a good way to go, lighter, more approachable, more glou-glou. That's what people like nowadays too."
Joakim Blackadder Immenkamp (JBI): "Niel, how're you working when it comes to wooding regime nowadays?"
Groenewald: "We've scaled down on oak, especially since around 2015. We use more concrete and amphora now, to freshen up the blend."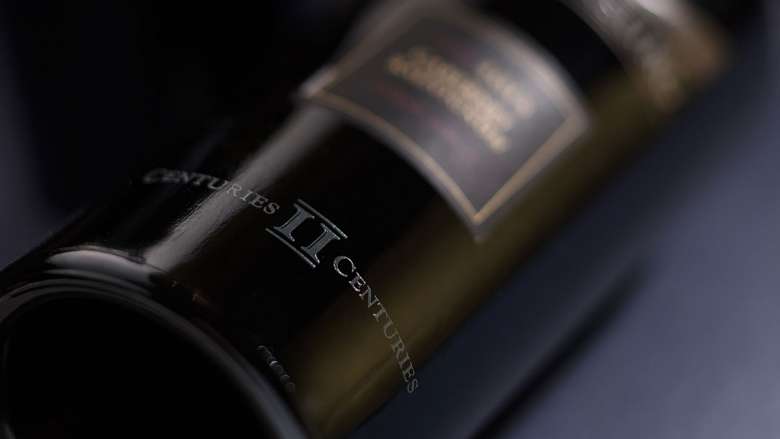 MATURE WINES
Bengtsson: "And what about mature wines, do guests like that?"
Polonius: "For sure, if you find the right customer. I would never sell it to my mother, but there's a lot of people who love it. And, for a restaurant like Adam/Albin where I work, we can't afford to buy mature DRC and stuff like that, and we don't have the space for long term storing, so for us South Africa is a really good choice, since I can get bottles with age to a nice price point."
Svensson: "I also think it would be interesting to put mature South African wine in wine tastings and food pairings. I think that could be an eye-opener for many consumers."
Polonius: "Consumers in Sweden are generally familiar with South Africa as a wine country, but we can't put wines on the list that are already in the monopoly, people will just think it's expensive. But if it's mature wine that keeps up good, then it would be very interesting."
Groenewald: "Good that there's an appetite for older vintages, if the quality is good. So, how old is that, what is a good age?"
Svensson: "To me, it doesn't have to be 20 years old, but at least like 10 years old, I would say."
To this, there was a general agreement around the table.
Svensson: "A wine that is starting to mature, and you can still serve it by the glass."
Polonius: "I'd also say that there's a higher demand for mature wines than really old wine, because if you get an old wine many people wouldn't really understand it. But around ten years of age would work really well.

SWEET WINES
In the glass: Nederburg Eminence 2012
Polonius: "How's the domestic market for sweet wines in South Africa?"
Groenewald: "The people who used to love it are dying off! It's a hard segment, which is kind of weird since we do so much great sweet wines."
Daniela Nylin (DN): "That's the thing, people love when you sell them a sweet wine in a pairing, they're so happy and pleased. But they would never buy it themselves."
Polonius: "People usually have a budget when they go out, and sweet wine isn't the most important wine in the lineup, people rather buy another bottle of Champagne or red wine than sweet."
Maximilian Mellfors (Max): "I also think it's a psychological thing: when you drink a sweet wine, you know the evening's over. But we need to work with that, spread the word and talk about sweet wines more."
Iller: "Also, it's a big issue that people start drinking the wrong sweet wines, wines that lack the freshness."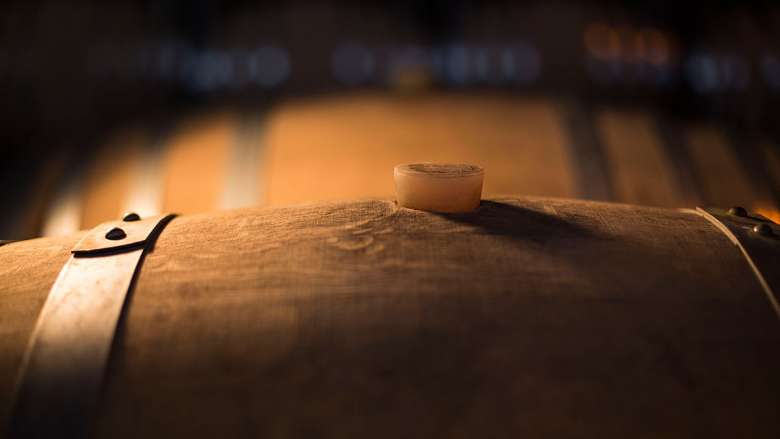 NATURAL
Bengtsson: "Max, you're bringing in the New World in a natural wine setting at Tyge & Sessil, what's your opinion on South Africa?"
Mellfors: "I think it's super exciting. Like any region or country, it has its very own identity, depending on the culture and the history and so forth. There are a handful of winemakers we like to work with more or less closely, and this new wave of winemakers really benefit from this change in trends lately, since they've always made wine in this lighter style, with less alcohol, more freshness and minimum intervention."
Mellfors: "This is a wine style that both sommeliers and consumers are after right now, and I think South Africa is a great country when it comes to natural wine because the wines are not supernatural. You have this band of winemakers that make wine with minimal intervention that still leans towards the more classical style. It tends to be a very good country to start with, it makes a lot of people really happy.

IMAGE
Maijanen: "Niel, would you say that South Africa lacks confidence when it comes to selling premium wine?"
Groenewald: "Yes, for sure. I think people, in general, expect South African wine to be very cheap, but we have to show that we produce high-quality wine. That's also why we created this company, Libertas, within the Distell Group, to make it separate from the other wines we do. Many other countries are much more bold and confident when it comes to their premium products, and I think it's important for us to be that too."
Andersson: "Is there an image issue when putting South African wines by the glass at your restaurants?"
Maijanen: "Flavor is always number one, and wine is very honest in that way; as long as it tastes good, people will be happy. And the wines we've tasted here today are really top-notch, and yet cheaper than your average village Burgundy."
Polonius: "The business is also very brand-driven today, that's how I choose wine myself. If there's a brand or winemaker I recognize, I know it's a good buy, so creating a strong brand is important."
Svensson: "The consumers, especially here in Sweden, generally love wines from South Africa, they're really used to it. And they sell a lot, but mostly the cheap bag-in-box stuff."
Andersson: "That's true, South Africa is connected with the cheap stuff. But we know that people really like the wines, so now we have to take them on a journey and show the other quality level as well."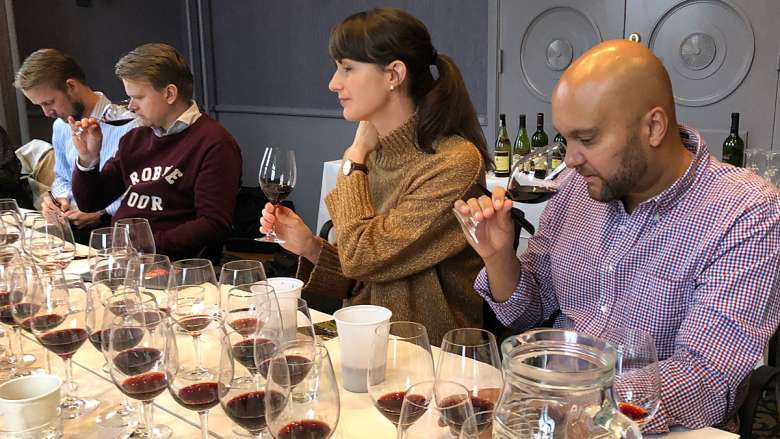 TERROIR
Polonius: "I was in South Africa recently, and a lot of people spoke about terroir, but still many of them planted so many different grapes on these terroirs. Will that change in the future, will we see more specific grapes for specific plots?"
Groenewald: "I definitely think so, and it's already going on while people replant. And I think that is really important for long-time quality; you'll always have a buy if you can find the right grape for the right area. There is a movement towards that, even though I would like to see a faster movement."

FUTURE
Groenewald: "What should South Africa do more of, what do you guys see as our strength?"
Mellfors: "Focus more on Chenin Blanc, there's some really amazing Chenin's out there!"
Polonius: "Also the Semillons', they're simply smashing. As well as the sweet wines, since it's hard to find good sweet wine at that price point. If you can refine it even more, then I think that the global market is wide open for you. And it's the same with the sparkling MCC's (Methode Cap Classique, Editor's note), where you get really good value for money."
Iller: "I would say that it would also be interesting with even older wines on the list, even though for wine pairings around ten years is perfect. But for the wine list, I think older vintages would be very interesting to have, also to build up awareness.
Svensson: "Still, I think you need to able to get it out by the glass because otherwise people might not buy it and try it. And that's the thing, people need to be convinced. When they taste it, they will understand."
Here are all the wines that were tasted:
• Zonnebloem Pinotage 1998
• Allesverloren Shiraz 2002
• Alto Cabernet 2003
• Zonnebloem Laureat 2004
• Nederburg Bin 172 Pinotage 2010
• Nederburg PB R 163 Cabernet
• Nederburg II Centuries Cabernet 2013
• Nederburg Eminence 2012

Premium: Search more than 1900 wine lists in 35+ countries