Dorsia has the best South African Wine List in Sweden 2020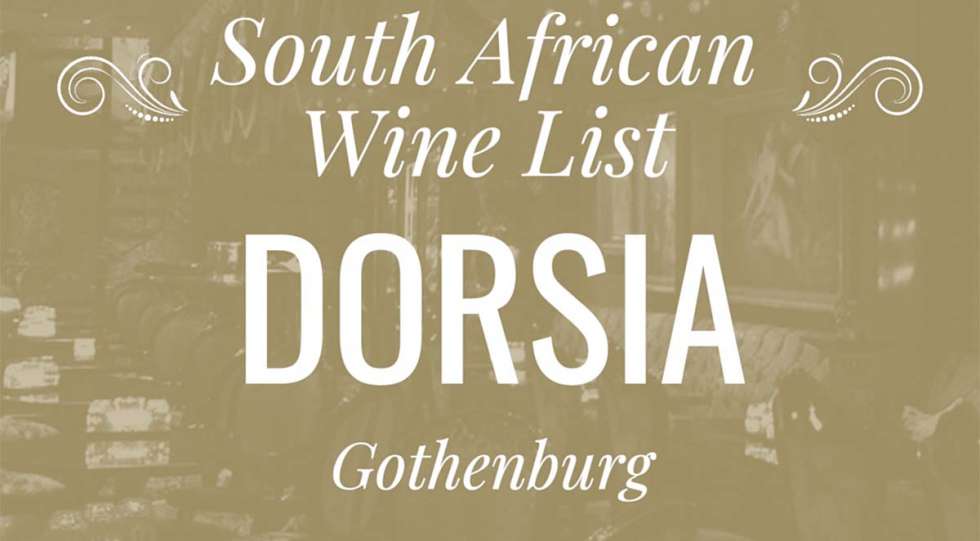 Restaurant Dorsia in Gothenburg won the category South African Wine List in Star Wine List of the Year Sweden 2020, presented by Nederburg.
"Dedicating a section of a list to regions that are exceptional but not yet the darlings of the demand is always a sign of smart curiosity and vision. This is the case for South Africa, whose status as a world-class wine country is undeniable, yet still need the support of passionate sommeliers, especially by keeping wines to show the ageing​ potential, as well of course as the diversity, of this country. For this reason, Dorsia stood out." says jury member Pascaline Lepeltier, Master Sommelier and 2018 Best Sommelier of France.
Here are the silver medalists in the category: Djuret, Thörnströms Kök, Grand Hôtel, Tyge & Sessil and Grand Hotel Lund.
Published 04-May-2020
News / Sweden
Premium: Search more than 2000 wine lists in 35+ countries. Download an unlimited number of wine lists.