Kevin Caravelli: "I want people to leave with a good buzz"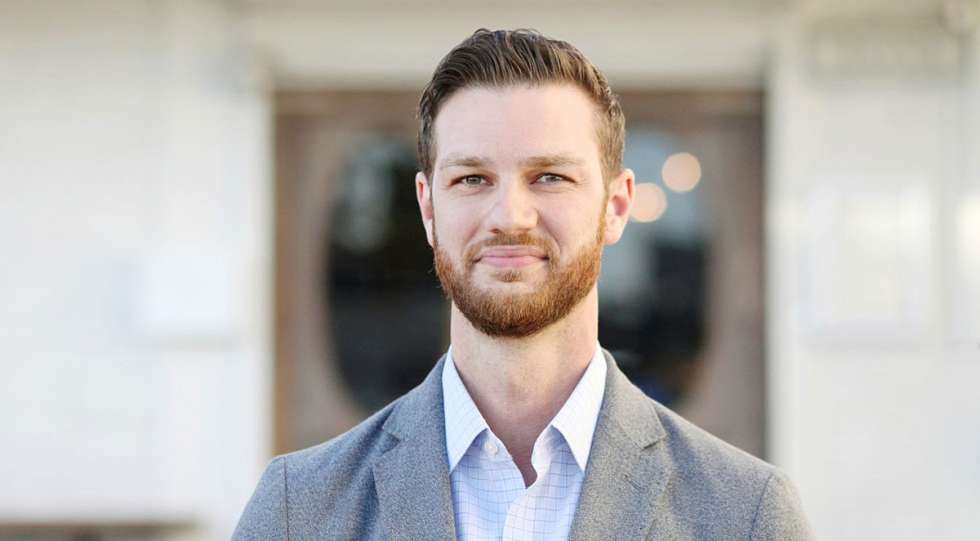 Thanks to his father, the love for wine seeped into Kevin Caravelli's blood at an early age. Since then he's been working as a sommelier in some of the world's best restaurants, including Alinea, Maude and NoMad. Today he's partner and Wine Director at Antico in LA.
"Working at Alinea and being surrounded by boundless talent was one of the most intensively enriching learning periods in my career. I had mentors and colleagues that cared, and therefore pushed me. I wouldn't be anywhere close to where I am today without the camaraderie of that wine team," Kevin says about his time as a sommelier at Grant Achatz's Alinea.
Kevin Caravelli was brought up in St. Louis but moved to Chicago, where he, later on, ended up on the floor at Alinea. Then he got his first lead sommelier role at NoMi Kitchen at Park Hyatt Chicago. In 2015 he moved to Los Angeles to work as General Manager and sommelier at Curtis Stone's Maude in Beverly Hills, and today he runs acclaimed Italian restaurant Antico together with chef Chad Colby.
The first time I ever met you was back when you were a sommelier at Alinea in Chicago. That sommelier team was incredible, the service was perfect, and the menu was garnishing worldwide accolades. How did that experience impact you early on in your career, and what did you learn that that still resonates with you almost a decade later?
"I learned a lot! One of the most important things that have been ingrained in me from this time is a keen attention to detail. Chef Achatz expected everyone to learn that skill, and it can become a part of who you are. I still do my best to never miss a detail during service or a note when tasting wine."
You've been slightly nomadic in your career having worked not only in Chicago but both coasts. How does Los Angeles's wine scene differ from that of New York and the Windy City?
"Los Angeles' wine community is so much different than either of the other cities I've worked and lived in. It's a younger city, with a younger restaurant scene. Therefore, there's a ton of fresh talent chomping at the bit to prove themselves and learn. We certainly saw that when we opened NoMad in Los Angeles. It seemed like half of the servers were dying to become Sommeliers."
"Also, Los Angeles is further from Europe, but just hours from numerous incredible California wine regions. While I see less wine from producers I adore in Europe, I get first pick at wines from my favorite Santa Barbara and San Diego producers."
When you were at Maude, you had the extremely difficult task of putting together wine flights for a monthly changing menu that focused on one ingredient. What are a few rules, ideas, or tips could you share when it comes to pairing wines with difficult components of a dish?
"I love it so much; I could discuss it all day. Nothing makes me happier than creating synergy between food and wine. For some simple tips, pick one pairing option to focus on. For example, you can match the weight of the dish, or match the texture, and then try out both assimilated and contrasting wines to the dish. There are different approaches and many ways to find balance."
"Asparagus is famously hard to pair with, and of course, we had a full menu based around that ingredient at Maude. I found that the best wines to pair with Asparagus are wines with a bit of skin contact. I remember Chateau Simone Blanc pairing incredibly well with grilled Asparagus."
I want people to come into Antico and drink. And then, I want them to leave with a good buzz, and feeling like they got their money's worth
You've had the opportunity to travel a bit in your career to a few wine regions, of that time which has made the biggest impact on your palate and inspired you the most?
"I wish I'd had more opportunities! I spend so much time working the floor and being with my teams. But, my trip to Champagne was pretty epic. I got to sit down and taste with Jose Dhondt and Phillipe Aubry, amongst many others. They were all so kind and welcoming, and the care and precision it takes to make their wine is astounding. When I finally tasted fresh Premier and Grand Cru Champagne fruit, I stood in those vineyards and everything I had ever learned about the region immediately made sense."
The list over at Antico is slightly smaller than the lists you've worked with in the past, yet incredibly focused. Some have even said it's the epitome of a micro list, where you want to drink literally every wine on it. What are some of the benefits of working with a tighter list?
"The epitome? Wow. I don't know who's saying that, but, that's very kind of them. Ultimately, I just tailored the wine list to the restaurant. The food menu is hyper-focused and wonderfully concise, while the dining room is a study in minimalism. The wine list just sort of mirrors those things.
"The list itself is around 200 selections, and kind of has two smaller wine lists within it. One of those lists is called "Vino Antico," and only has wines that are more than 20 years old on it. I keep those prices low and charge approximately the same as you'd find in a retail shop. The other 100 selections are value-driven with an emphasis on Italian wines ranging from $40-75. However, I didn't feel compelled to only sell Italian wines. So, there are a healthy amount of wines from California, France and Germany on the list as well."
"I want people to come into Antico and drink. And then, I want them to leave with a good buzz, and feeling like they got their money's worth."
Between the NoMad and Antico, you've been part of two really big openings and with that two key periods of staff training. What is important to you when hiring and furthermore training those that you bring on?
"I keep the hiring process pretty simple, but I look for some key, very important traits; Kindness, generosity, and humility. I have found that if you hire a group of people with those traits, they work well together and accomplish great things. Training can be pretty easy if you hire the right people. As long as you're patient and show them how excited you are about the subject, they come along for the ride."
"My team at Antico is incredible. I'm so lucky that my team cares so much and has my back, especially Danase Louis (AGM/Somm at Antico). Her effortless style with guests on the floor is a beautiful thing to watch."
Chad Colby, Owner/Chef of Antico, is known for his rustic Italian cuisine of pasta and grilled meats. How did you approach putting together a wine list to accompany that style of food?
"Chad and I have similar tastes in both food and wine, so the rusticity continues with the wine. The list is comprised of only traditional producers and wines that match the food. It's important to me that the wines are in balance and not going to over-power the subtlety of Chad's simple, ingredient-driven food."
So when you have friends visiting you from back home in St. Louis or Chicago, where in Los Angeles do you take them to enjoy wine? Be it casual or in a more formal setting?
"Obviously, NoMad is one of the best places to drink wine in Los Angeles! And Tabula Rasa is a wine bar where I always know I will have a ton of fun. Everson Royce Bar is where I will head for a burger and to guzzle some glasses of ice-cold white wine, and Marvin is a great spot for a bowl of mussels and a strong French/Italian wine selection."
LA Times just proclaimed your Ice Cream to be some of the best in the US, what makes it into the glass when those are served?
"Antico's Chinato! Chad and I make our own Chinato using different leaves, herbs, and citrus from his backyard. It makes for a pretty broad pairing next to all of the ice creams, but it also makes for a wonderful digestivo."
Premium: Search more than 2000 wine lists in 35+ countries. Download an unlimited number of wine lists.