Djuret wins the category Italian Wine List 2020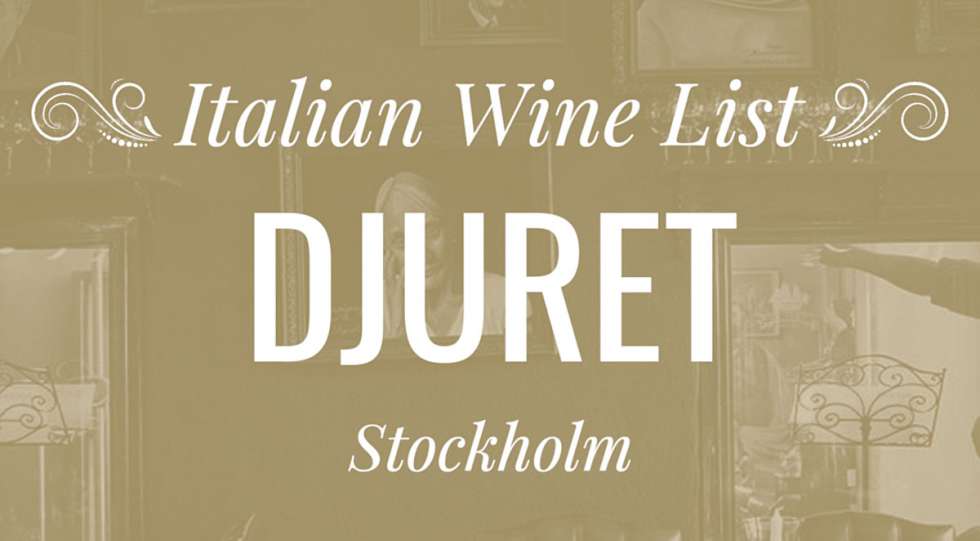 In Star Wine List of the Year Sweden 2020, Djuret in Stockholm won the gold star in the category Italian Wine List, presented by Mandrarossa.
"The Italian​ segment is super important for us, especially since a lot of Swedes love Italian wine," says Head Sommelier David Svensson.
Djuret also won the prestigious category Grand Prix, the award for best wine list overall.
"What convinced us in the jury is that they had verticals from several regions, producers and styles, beyond the classics found on many lists. Especially their white wine selection is comparatively broad and includes mature wines too – something that is often missing from Italy focused wine lists. A good feature for the guests is that the wines are fairly priced, thus making it fun to explore the different styles on offer." says jury member Marc Almert, reigning sommelier champion of the world.
The silver medalists in the category Italian Wine List are: Oaxen Krog & Slip, Granen, La Strega, Grand Hôtel and PM & Vänner.
Published 04-May-2020
News / Sweden
Premium: Search more than 2000 wine lists in 35+ countries. Download an unlimited number of wine lists.