Central in Lima named number 1 restaurant in Latin America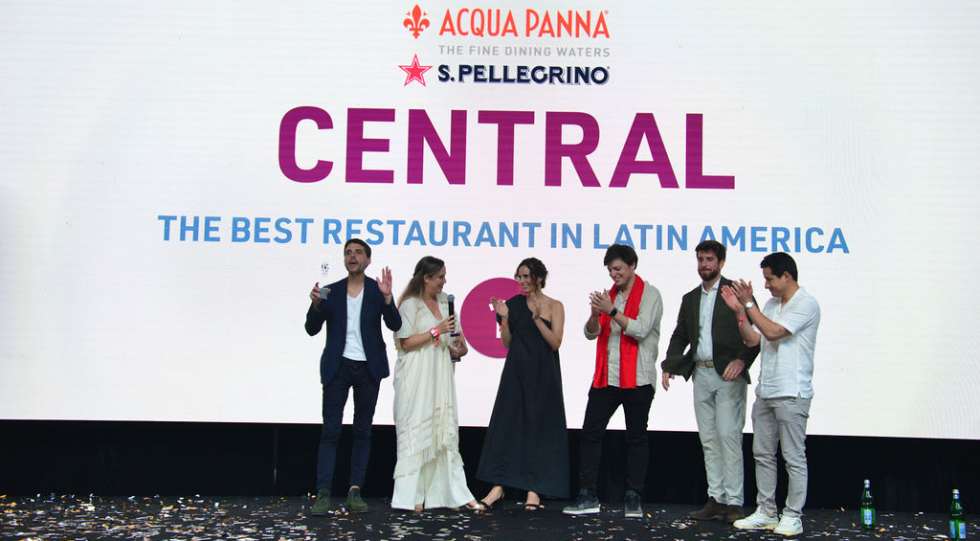 Central in Lima, Peru, a Star Wine List - Red Star restaurant, has once again claimed the top spot in the Latin America's 50 Best Restaurants awards, a position it held from 2014 to 2016.
The judges said that "Chefs Virgilio Martínez and Pía León's flagship restaurant is a shrine to all things Peruvian," and that its "flawless hospitality, vast knowledge of Latin American produce and unparalleled creativity in the kitchen," made it a "gastronomic ode to Peru". Central's tasting menu, they went on, includes produce that's seldom seen anywhere else in the world.
Earlier this year, Central Restaurante was named number two in the World's 50 Best Restaurants; Copenhagen's Geranium won first place.
Central has been a Red Star on Star Wine List since the launch of our Lima guide in 2020. To learn more about its wine program, read our earlier interview with Head Sommelier Diego Vásquez Luque, by Sorrel Moseley-Williams.
Moseley-Williams' review of Central can be found here.
Following Central on the 50 Best Restaurant award list are the Star Wine List Red Stars Don Julio in Buenos Aires and Maido in Lima.
The ceremony to honour the award-winning restaurants was held in Merida, Mexico on 15 November.
The Top 10 restaurants in the Latin America's Best 50 Restaurants awards are:
Central, Lima, Peru
Don Julio, Buenos Aires, Argentina
Maido, Lima, Peru
A Casa do Porco, São Paulo, Brazil
El Chato , Bogotá, Colombia
Maito, Panama City, Panama
Pujol, Mexico City, Mexico
Kjolle, Lima, Peru
Mayta, Lima, Peru
Boragó, Santiago, Chile
Maito also won the Highest Climber Award, having risen 36 spots from last year to sixth place.
You can see the entire list here.
Published 21-November-2022
News
Premium: Search more than 2000 wine lists in 35+ countries