Kjolle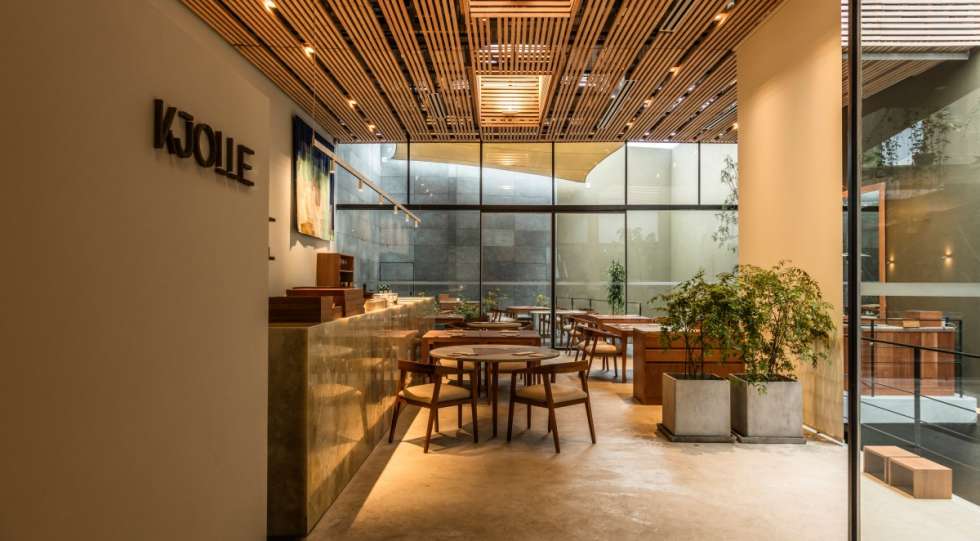 About Kjolle
Sister restaurant to Central that's located in Casa Tupac in trendy Barranco, chef Pía León shares culinary philosophy with chef Virgilio Martínez, cooking only with ingredients that showcase Peru's diversity. Her menus, however, offer a laid back dining experience, given that you can choose à la carte or opt for the tasting menu, with many dishes designed to be shared or enjoyed with your hands.
Located upstairs from Central in a light and airy setting, the open kitchen preps colourful dishes such as Many Tubers, a delectable tart starring a rainbow of native potatoes.
About the Kjolle Wine List
​Given that Kjolle is housed under the same roof as sister restaurant Central, head sommelier Diego Vásquez Luque has the luxury of using the shared 600-label cellar to create a wine list that changes up four or five times a year in line with the menu.
Given chef León's gastronomical eye on Peru, Vásquez Luque likes to feature South American diversity. "That includes but goes beyond Argentina and Chile to include Uruguay, Bolivia, even rescuing some bottles from Paraguay as well as Brazil and Peru itself. Plus, we've been working closely with small Bolivian producers for the past year to become part of our list," he says.
One of his favourite pairings is cured duck with calamar tentacle and chapla, a traditional Andean bread, with Familia Santa Maria Quebranta Airayá 2018, a grape traditionally used to produce pisco.
Great for