Maido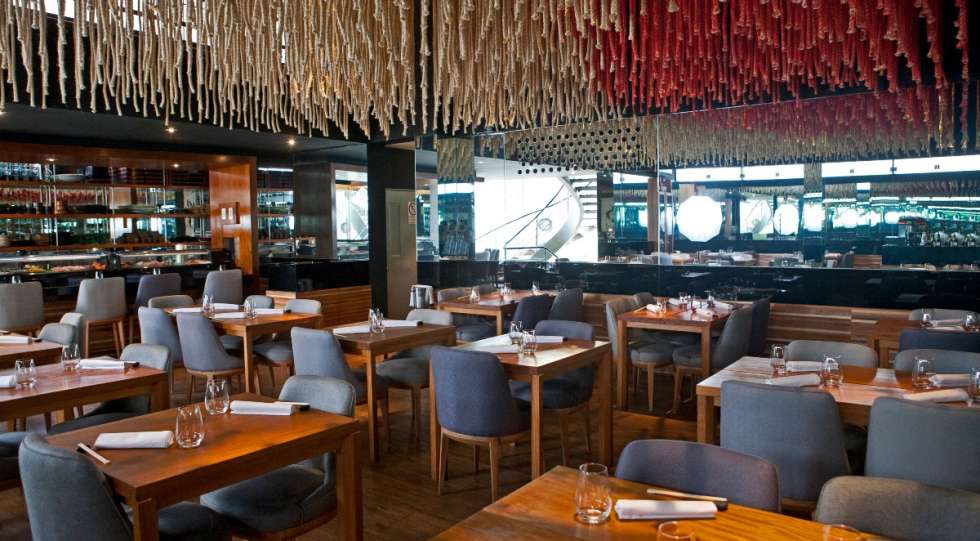 About Maido
The Nikkei cuisine, a delectable and creative amalgamation of Peruvian and Japanese flavours and ingredients, ensures chef Mitusharu Tsumura's Maido is a top-five Lima eating must; his passion and expertise mean​ Maido has ranked number one in Latin America's 50 Best Restaurants for three consecutive years.
Based in Miraflores, in a smart two-storey corner building, choose between sampling the colourful tasting menu, which uses plenty of local seafood such as razor clams with ponzu and trout eggs, in the elegant salon under a rope installation of Japan's flag or, for a last-minute reservation, a seat at the fantastic sushi bar.
About the Maido Wine List
​Head sommelier Florencia Rey creates a global wine list, giving special love and affection to whites, which comprises around two-thirds of the list, given that they harmonise especially well with Maido's seafood-forward dishes. Sauvignon Blanc, Chablis, Riesling, Albariño and Torrontés are popular picks on a daily basis; Champagne, Cava, Franciacorta and Argentine sparkling wines also make great pairings.
Given that the majority of Maido's clientele is visiting Peru, they increasingly want to sample Peruvian wines. Florencia says: "Every time I've updated the wine list over the past three years, I've incorporated more Peruvian whites from producers such as Tabernero and Intipalka, to support them and also sate diners' curiosity."
Given Maido's Japanese influence, this is a good spot for sake, too, with a short and sweet selection of 375ml and 720ml sized bottles​.
Great for