Bertrand Lutaud's Geneva: "Wine drinkers in Geneva are very open-minded"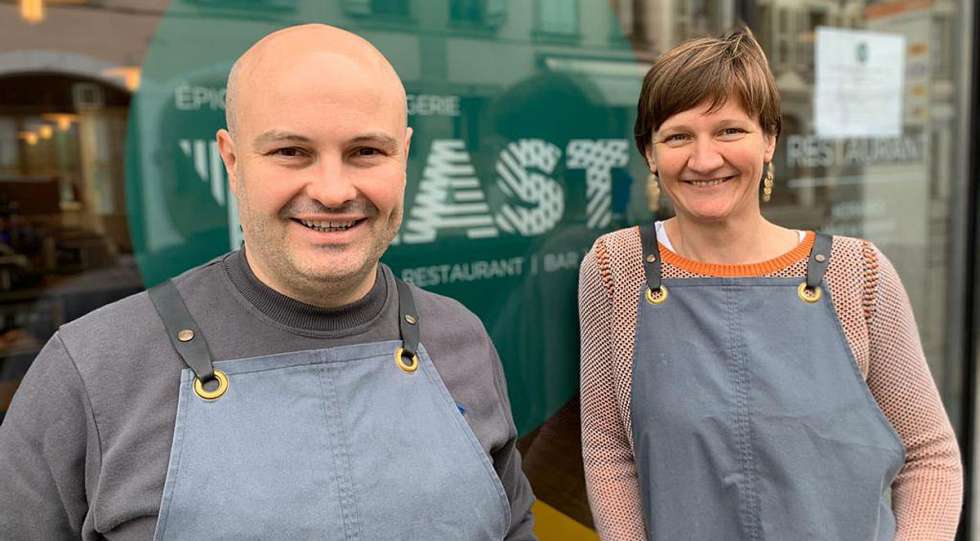 Sommelier and Star Wine List ambassador Bertrand Lutaud moved from Australia to Europe in 2003 – and fell in love with Switzerland. Now he is behind our new Geneva guide on Star Wine List.
Geneva is in a lock down for the moment, but hopefully opens soon. Check out Bertrand Lutaud's top wine bars and wine restaurants in the city below
"The wine scene in Geneva is changing and growing. You see more and more natural and organic wine on the lists, which is something you didn't see only ten years ago," he says about the wine scene in the city.
Bertrand Lutaud moved to Europe because he wanted to get experience from Michelin restaurants, and to be close to the European vineyards.
"In 2004, I landed in l'Hotel de Ville de Crissier close to Lausanne, and I sort of fell in love with Switzerland. Three years ago I had the opportunity to open my own place in Geneva," says Bertrand.
Describe the wine scene in Geneva?
"It's a bit like being in Denmark or in Sweden, where people are very open and drink wine from all over the world. People are curious, which makes it fun for us sommeliers since we can share different wines and express ourselves."
Apart from more and more natural and organic wines on the list, you also see a lot of places doing plates to share
How has the corona crisis affected the wine scene in Geneva?
"Considering the tough times, I think the situation is quite good. Bars and restaurants had to close for some time during spring but managed to sell a lot of takeaway, as well as wine through webshops. Right now, people are back out, drinking, eating and having fun. We just hope that it stays that way."
What are the biggest trends when it comes to wine bars right now?
"Apart from more and more natural and organic wines on the list, you also see a lot of places doing plates to share. I was the first one to do that with my restaurant Yeast, and that is a concept that is growing now."
How is Geneva different from the rest of Switzerland when it comes to wine bars and restaurants?
"I would say that we are a bit behind, especially if you compare with Zürich. The scene is growing and evolving, but it takes time. The older generation still wants to go to the same old places and eat the food and drink the wine they always have; they are used to their routine. But the younger generation is coming."
Anything you want to see more of when it comes to wine bars and restaurants in Geneva?
"I would like to see more restaurants with great wine lists. There are many good restaurants, but sometimes they don't have enough good wine."
Anything you want to see less of?
"I haven't really thought about that… Maybe less high prices, the price point is generally quite high in Geneva."
Premium: Search more than 1900 wine lists in 35+ countries