11 top wine restaurants in Geneva 2023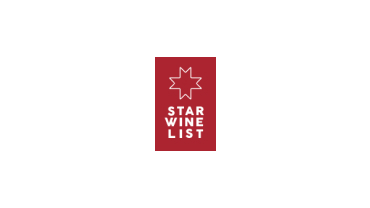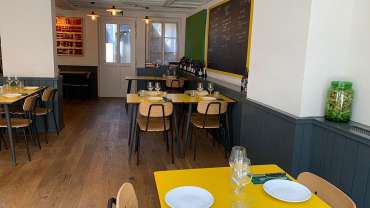 French and Italian, fine-dining tasting menus and plates to share; Geneva is a vibrant restaurant city. Here is the guide to the best restaurants in town that also have great wine lists, all selected by Star Wine List's local ambassador, sommelier Bertrand Lutaud.
Phone: +41 22 732 75 37

Address: Rue Docteur-Alfred-Vincent 17, Genève

Right in between the train station and the lake, in the area where all the hotels are, you will find Bistrot de Boeuf Rouge. This is an old-style Parisian brasserie with a classic interior, serving dishes like côte du boeuf and steak tartar. A popular place with a loyal audience.

Phone: +41 22 732 86 80

Address: Rue Necker 11, Genève

Right in the centre of Geneva, close to the train station, you will find this classic bistro-style venue. The restaurant hasn't been around for that long but is already sort of a classic. The interior is old Parisian brasserie-style, with room for around 40 guests.

Phone: +41 22 329 91 11

Address: Place des Augustins 3, Genève

A fairly new venue in Geneva with a flexible menu that changes often. Plates to share, with fresh products and an Mediterranean-influenced cuisine; pasta, meat, charcuteries and cheese. This venue is a minimal yet lively neo-bistro, where diners mingle around a spacious 8-meter long stainless steel counter, with crisp wine, carefully prepared plates and staff circling from all sides.

Phone: +41 22 743 12 00

Address: Route du Grand-Lancy 45, Lancy

This venue is situated in Lancy, a 10-15 minute train ride outside of central Geneva. Zinette has been around for quite a while and has a great reputation in the city. This is actually a small house that has been transformed into a restaurant, where you eat in rooms with just 4-5 tables in each room. The food is classic bistro-style, like in many places in Geneva.

Phone: +41 22 771 10 32

Address: Route de Certoux 133, Perly-Certoux

This place is in the outskirts of Geneva, almost in the countryside not far from the vineyards and close to the French border. It's a very old restaurant, renowned for its star clientele and classic gastronomy. The restaurant is run by an old couple who have been buying wine and building the cellar for a long time. In the summertime, you can sit on the big terrace outside, and this is a place where many people go for the weekend.

Phone: +41 022 322 54 00

Address: Place de Neuve 5, Genève

Café de la Plage is situated inside the stone walls of the magnificent grand theatre of Geneva, where the talented young chef Jacopo Romagnoli runs the show. His approach to cooking is a mix of classic and modern cuisine. When seated, you will start with his famous Vitello Tonnato, a creative image of Vitello made in a very crispy tart base with divine flavours and texture. As a starter, you can, for example, enjoy a very fresh scallop carpaccio with citrus and shoyu. For the main course, you should not miss the pork sourced from a local farmer for the main course. It comes with violet mustard...

Phone: +41 22 301 90 91

Address: Quai du Cheval-Blanc 9, Carouge

Another very special place in Geneva, run by Yann Doutrewé, who is originally from Belgium. The food here is sort of classic French cuisine, and you can either get a set menu with 6-8 dishes or order à la carte. The restaurant is on the smaller side, with only around 20 seats.

Phone: +41 22 320 15 05

Address: Rue de la Coulouvrenière 38, Genève

One of the most recent additions to the wine bar scene in Geneva; it opened in August 2020. The food is Nordic-style cuisine, very bright in flavour. Here you get plates to share, usually around four entrées, four mains and three desserts to choose from. The interior is quite modern, with an art deco-warehouse feeling.

Phone: +41 22 810 84 51

Address: Grand-Rue 3, Genève

Special Jury Prize Switzerland 2021

This is my favourite Italian place in Geneva, run by an Italian guy named Francesco. The interior is contemporary art deco, and the food is classic Italian, with crazy good fresh pasta and also some charcuteries and other smaller dishes. If you want to eat Italian in Geneva, this is the place to go.

Phone: +22 320 07 37

Address: Rue Prévost-Martin 25, Genève

The big brother of the Soï Thai in Geneva where you could find a more Thai street food influence, SUAHOY is more influenced by traditional Thai cuisine prepared in a more gastronomic way. You can find skewers of matured beef tongue, dishes prepared with dry-aged beef and more traditional duck dish Laab Phed. So definitely a more epicurean Thai food. But you can also find some old and traditional dishes like the crying tiger. This place is really my latest big crush in the food scene in Geneva. Wine wise a very well thought-through wine list mainly selected by the owner, who has a great passi...

Phone: +41 22 342 37 61

Address: Rue Ancienne 64, Carouge

Best Short List of the Year Switzerland 2021

A venue that was the first one in Geneva to do the plate-sharing concept. The dishes are listed on a big blackboard, and the cuisine is contemporary with a blend of classic French, Asian and Nordic influences. Usually around 8-10 dishes to choose from and the menu changes often, and you can also get some charcuterie and cheese from their shop.