Agustín Trapero: "Madrid has had a boom in gastronomy and wine places"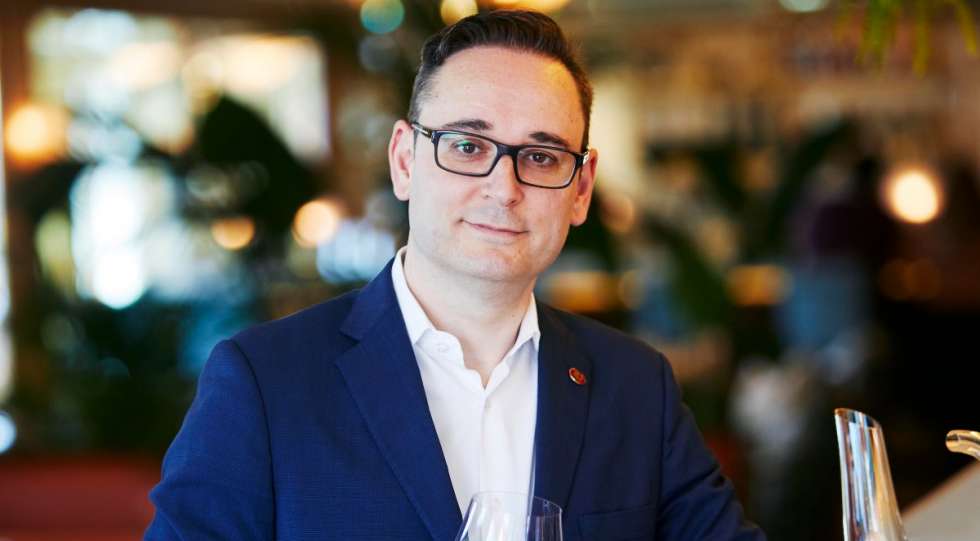 Star Wine List launches the wine lover's guide to Madrid, Spain. Sommelier Agustín Trapero is the man behind the selection, and he says that the wine scene in the city has evolved a lot in the past few years.
"For the last two years, Madrid has had a boom in gastronomy, hotels and wine places. We have fantastic venues opening bringing wonderful wine offers to the city," he says.
Agustín has lived in Madrid for two years, and he came to the city to open Four Seasons Madrid after twenty years of working in the UK. It was also in the UK where he started his career in wine.
"I actually became a sommelier by chance in the UK. I came to London twenty years ago with a few friends to learn English. I started working in restaurants to earn some cash and started tasting some wines – and then suddenly I was happily 'trapped' in this wonderful world of wine," he says.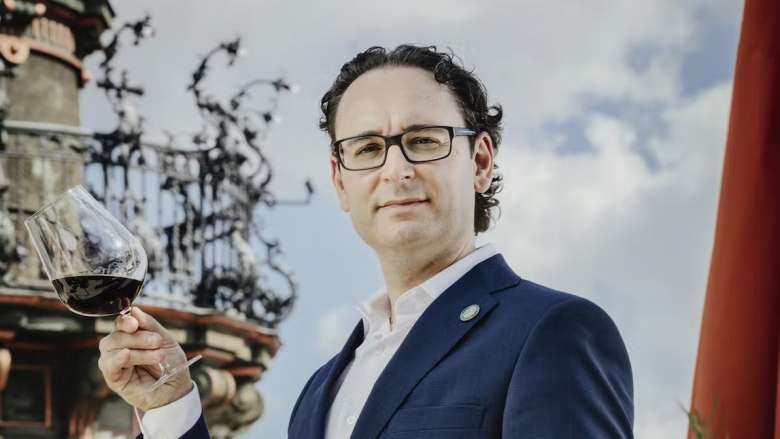 He started as a commis sommelier in a hotel in Oxford, polishing glasses, preparing mise en place and supporting the senior sommeliers, bringing them bottles and everything they needed on the floor.
"One of my first mentors was Giuseppe Vurchio. He was the person that really put me into wine and awakened my passion for it. I began to study all the WSET courses, and in 2012 I got my Diploma and reached the Court of Master Sommelier Advanced level.
Today, Agustín runs the beverage programme at Four Seasons Madrid.
"It's a huge operation with several different outlets, so my days are very busy and intense. It's a big responsibility as a new hotel needs to be built from a strong base to progress and continue to grow stronger. I put special emphasis on developing training for hotel staff and wine strategies to maximise sales," says Agustín.
I am lucky to live in a vibrant gastronomic city like Madrid. Being a Star Wine List ambassador will allow me to explore and discover everything this city can offer for wine
Now, Agustín Trapero also takes on the Madrid ambassador role for Star Wine List.
"I feel privileged, to be honest. Star Wine List is iconic in terms of reviewing wine lists around the globe, with renowned sommeliers and wine professionals on the team. It is an honour to be part of it as Madrid ambassador."
"I am lucky to live in a vibrant gastronomic city like Madrid. Being a Star Wine List ambassador will allow me to explore and discover everything this city can offer for wine. I'm really looking forward to it."
As for the wine scene in the city, he describes it as a nice mix of traditional wine bars and more contemporary ones. 
"It's a good buzz for Champagne around the city. Even the very neighbourhood-focused places that never had one on their wine list now have Champagne, even by the glass."
Any specific trends when it comes to wine venues in Madrid right now?
"Madrid has always been a city with a huge selection of wines from Rueda, Ribera del Duero and Rioja, but now it's becoming more open to discovering other DO's and local grape varieties from other parts of Spain. Madrid also has the luxury of having its own appellation, Vinos de Madrid DO. Places like Angelita and Berria are good examples of what is happening in Madrid."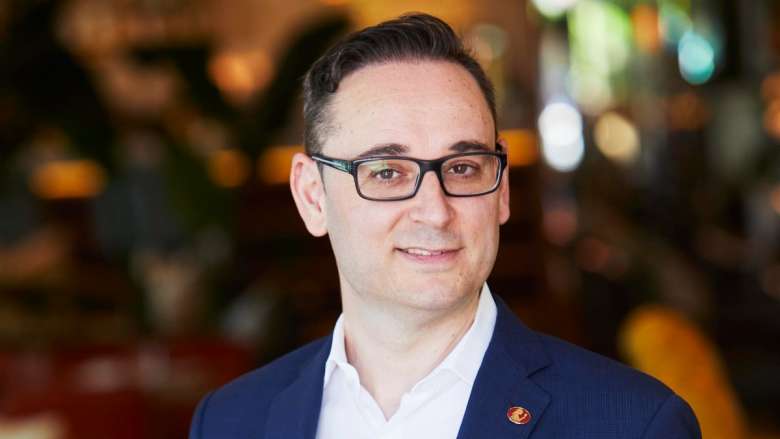 Anything you would like to see more of when it comes to wine places in Madrid in general?
"I think the boom of wine places in Madrid has been so big in a very short time, so the professional wine trade is struggling to catch up with it when it comes to training and building up a deeper wine knowledge for their staff. But this can be easily fixed through training, to give a good and consistent service to the customers."
Anything you would like to see less of?
"There is always room to improve, especially in terms of glassware. There are still some places where the importance of having good glassware is overseen and forgotten about. As a result, you might end up having great wine in a very poor glass. But this is something that will come to an end soon, as it is part of the wine trade's evolution and experience."
What makes a great wine list, in your opinion?
"The first thing to do is understand the market and your environment. You need to understand the restaurant's philosophy, its main focus, and its location. Then you have to know your customers, what they want, what they like, and what the average spend per cover is to develop a wine list according to that base, plus adding your personal touch."
What do you see as being the key skills needed to be a good sommelier?
"Every sommelier should be able to understand customer psychology, have good communication skills and have business awareness. Then, they need to have deep knowledge about wine in general. Beyond that, you don't really need special skills to be a sommelier, as all sommeliers are driven by their passion for wine. That says it all."
Premium: Search more than 2000 wine lists in 35+ countries. Download an unlimited number of wine lists.