Toscanini
Restaurant
Amsterdam, Netherlands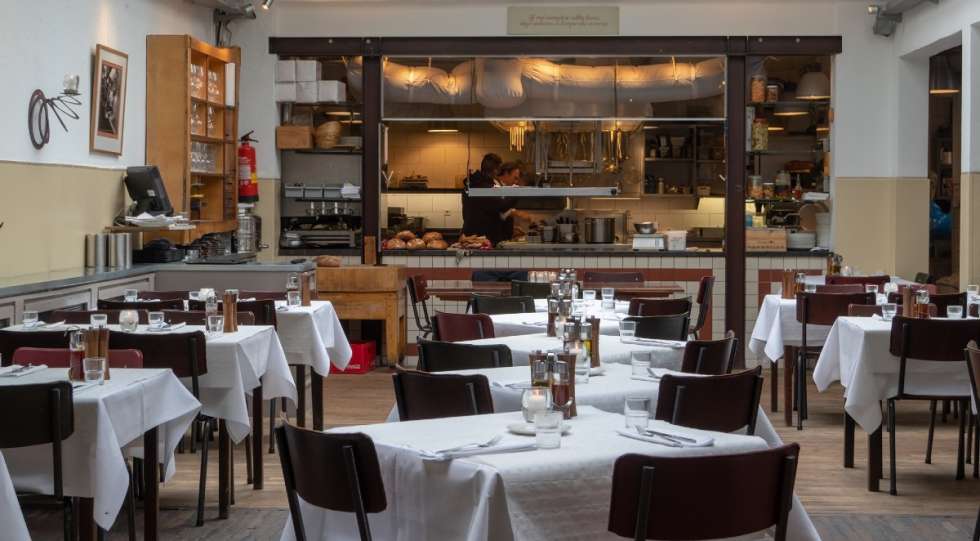 Toscanini Wine List
About Toscanini
​When a restaurant opens in 1985 and is still at the top of its game more than 30 years later, it must be doing something right. Toscanini aims for authentic Italian food by focusing on super-high quality ingredients. The restaurant works extensively with slow food suppliers and uses an organic butcher for all its meats. The cooking doesn't mess with classic concepts but just executes them sympathetically. The pasta here is particularly divine.
The space is a converted workshop, exuding rustic charm and showing off some wonderful period features. It's right in the middle of the Jordann's bustling Westerstraat. The set lunch is a real bargain. White tablecloths lend a little more formality during the evening service. Service is good by Amsterdam standards.
About the Toscanini Wine List
Aside from the slightly bizarre inclusion of a clutch of Champagnes (why not Franciacorta?!), this is an all-Italian list which will excite you whether your heart lies in Friuli, Tuscany, Sicily or all points in-between. A generous selection of around 20 by-the-glass wines does the job, but the real excitement on this list is by the bottle. Barolo and Barbaresco take star billing, with a page and a half ranging from the affordable (Mauro Veglio) to the aspirational (back vintages of Elio Altare, Mascerello).
There are surprises and gems littered through this list – an almost complete Radikon line-up, plus a few similar producers who fall just over the Slovenian side of the Collio border (Movia, Simcic), Le Due Terre, Emidio Pepe and Girolamo Russo's wonderful Etna reds.
Mark-ups are extremely fair (unless you insist on drinking Sassicaia or Biondi-Santi, in which case I have no sympathy). Knowledge of the list varies amongst the staff, but ask enough difficult questions,​ and the right person will eventually appear at your table.
Great for