East End Cellars
Wine Bar
Adelaide, Australia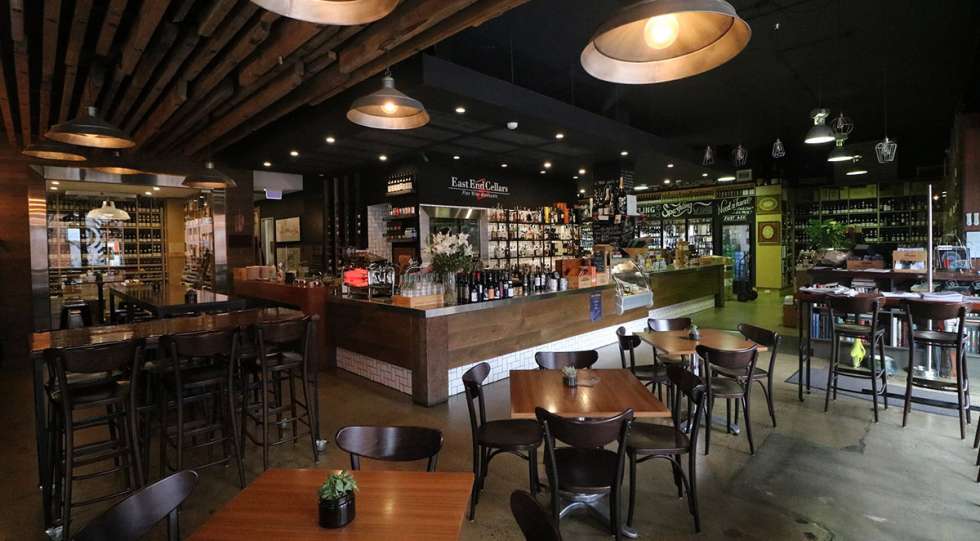 About East End Cellars
East End Cellars is considered an institution. The fact that you can pay retail price + $15 to drink wine on site is a great convenience to have before you head out for dinner in the east end vicinity, where you can access some of the best restaurants in town. You can either enjoy a tasting with one of the featured winemakers on Friday and Saturday nights or just pick a bottle from an ever-increasing 3,000-bottle collection.
There is also an eclectic selection of interesting craft breweries, local gins, vermouth, as well as shrubs. You can order snacks from the bistro or choose from the pantry, a selection of cured meats, rillettes and pates. This is the perfect place for pre-dinner drinks or afternoon hangouts. Every time I grab a table outside, on a sunny day, I find it hard to leave. The outdoor seating is ideally placed adjacent to a small inner street drenched in soft afternoon sunlight amongst the constant buzz of the surrounding bistros, cafes and wine bars.
About the East End Cellars Wine List
There is no winelist as such. It is a retail shop offering more than 3,000 labels from both Australian and international producers with a focus on French and Italian. You can clearly see what the owners like to drink when you see the impressive showcase of top Burgundy and Barolo. Their choice of Riesling producers from Germany has me coming back for more so does their eclectic mix of Spanish wines. All in all, this is a place to find the best of the classics.
Wine Tasting at East End Cellars
Each Friday night from 5pm – 7pm & every Saturday afternoon from 2pm – 5pm, there is a local wine producer who pours their latest release 'behind the bench' in the bottle shop.
BYO
You can buy your bottle of wine at retail price from their wine shop and pay $15 corkage to have it on site.