2KW Bar & Restaurant
Restaurant, Wine Bar
Adelaide, Australia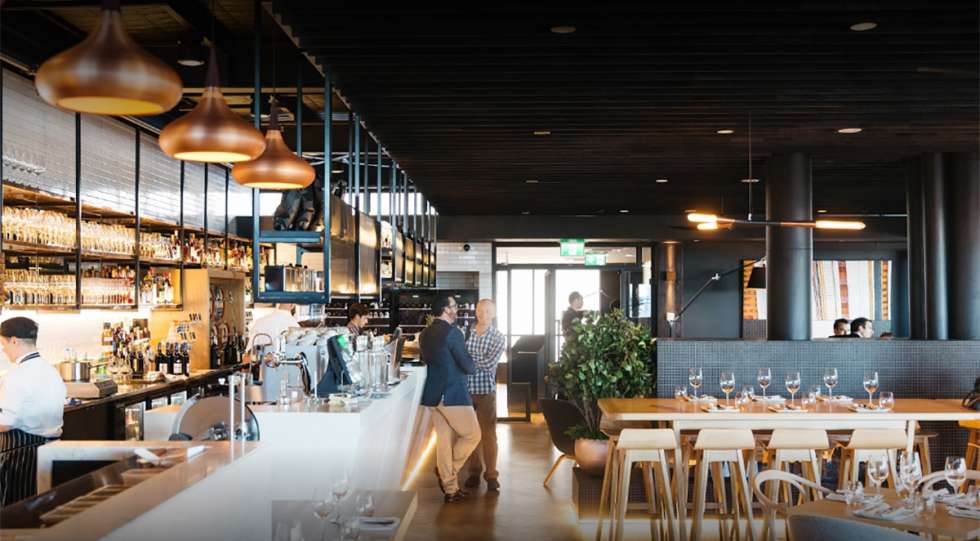 About 2KW Bar & Restaurant
2KW Bar and Restaurant is a rooftop bar and multi-faceted venue offering plenty of outdoor areas to enjoy one of the greatest views of the River Torrens precinct and its landmark buildings. The terrace is set with well-manicured greenery, lounges and booths that can seat 2-15 people. The terrace Bar offers an extensive selection of local wines and craft brews, as well as a seasonal cocktail list using native ingredients. As day turns into night, the tempo is increased with deejays providing added entertainment, with a standing up capacity of 120 people. It is also,one of the rare places in the city where you can enjoy the sunset.<br>
If a more formal food offering is on your agenda, then the 60-seater restaurant may be more to your liking. There is also the option of al fresco dining if you prefer basking in the sun. The menu focuses on local produce of South Australia and features Flinders Rangers Saltbush Lamb and the rare Murray Cod. The chef works directly with farmers and fishermen to bring a modern Australian cuisine with a south American influence.
Wine tastings
Roof top
Beautiful view
2KW Bar & Restaurant Wine List
A 800-bottle list celebrates the diversity of wine ranging from regional South Australia showcasing impressive collections from flagship wineries like Wendouree, Henschke and Penfolds. through to the new wave edgier styles. A great selection of the younger winemakers holding the fort from the older generations, bringing change to the ever-evolving Australian industry making crisp and elegant wines with a sense of place, like Koerner and Murdoch Hill. For those who like the Old World, you will not be disappointed, with some of the best vintages of the decade from Burgundy and Bordeaux. A great list would never be complete with-out a representation from lesser known countries like Valtellina, Austria, Corsica and Hungary. Other points of interest wines are the well-chosen wines from Champagne, Jura, Loire and the Rhone. All in all, a diverse and well-priced list with a style to suit every palate.
Australian wines
Bordeaux
Burgundy
Big wine list
Wine Tasting at 2KW Bar & Restaurant
Wine tastings can be booked via the website. There are 4 options available at three different prices. The Vanguard takes you on a journey through the new wave, edgier styles. The Local explores wines from our backyard showcasing South Australia. The Classic is a tasting where you will find wines that represent their place and varietal qualities. The Blind (our personal favorite) is recommended for those that already have a good knowledge of wine and want to test themselves and their friends with a series of fun games.
BYO