La Buvette Drinkery
Wine Bar
Adelaide, Australia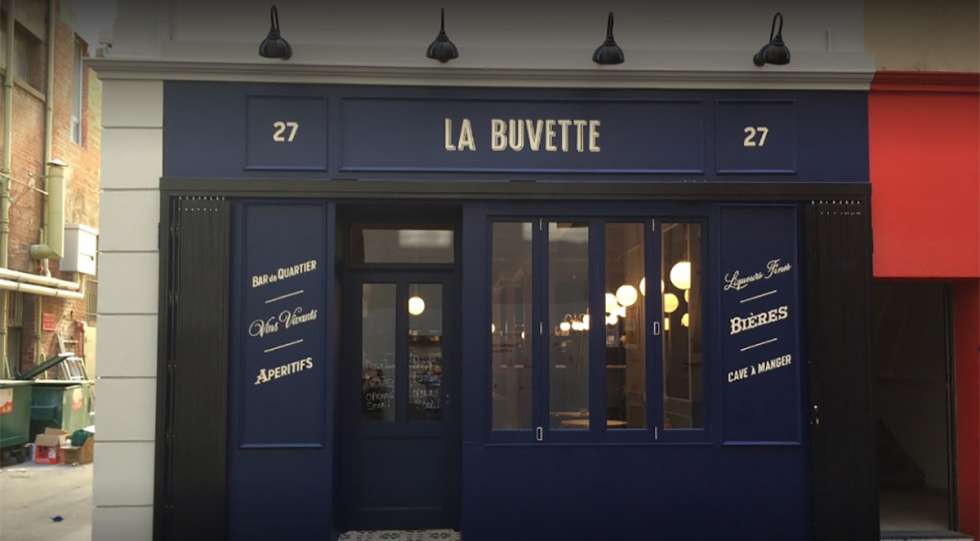 About La Buvette Drinkery
La Buvette Drinkery is a French wine & aperitif bar serving specialty French food, not surprising given co-owner operator Dominique Lentz is a proud Alsatian. Nestled in a small alley along other bars, La Buvette really does ooze the French culture. Any good French speaking person in Adelaide knows where they can go if they need to speak, eat and drink French.
One of the things I really enjoy is when I drink off their list of lo-fi wines whilst listening to Dominique's eccentric French beats. Yes, music is a big feature in this busy bar. Their playlist is more so influenced by French hip hop and it can go from the 70's era such as French Boogie Style, to French African Disco to Modern Hip hop. Being born in the late 70's, Dom has a soft spot for bands from the late 90's such as NTM, IAM, Alliance Ethnic etc.
The bar is set with dim lights, a changing menu of charcuterie and french cheeses, with classics like snails and soupe a l'onion. Great spot to hang out in conviviality, and even better, it's a place I would happily bring a date.
About the La Buvette Drinkery Wine List
The 120-bottle wine list is ever changing and boasts a great lineup of some renowned natural wine producers, along with some hidden gems from the French countryside such as the South West and Auvergne. Needless to say, Alsace naturals are well represented too. You can even find the top cuvee Magma from Cornelissen. All the wines are natural of course but the focus is high drinkability as you would expect in a bar de quartier in France. Like a Buvette, quoi!!! Vins de comptoir, vins de soif, vin de copains.
There is a great balance between French, Italian and Austrian natural wines with a few from Spain. Even if La Buvette is known mainly for its wines, it has an excellent and sharp cocktail list as well as a large display of single malts, Armagnac and eaux de vie. Enjoy some French vermouth whilst you go through the winelist before picking your wine, and finish with a calvados or French overaged whiskey. If you love living wines in an upbeat ambience, you will find your retreat here.