Bina 37
Restaurant, Winery
Tbilisi, Georgia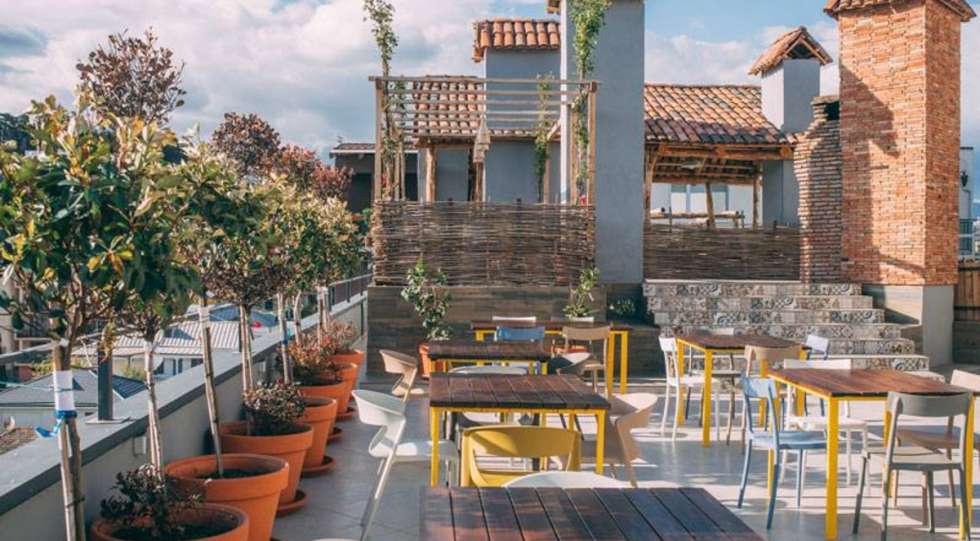 About Bina 37
The idea sounds completely nuts – a restaurant and a winery housed in the 8th floor penthouse flat and terrace of a Tbilisi residential building. But somehow it works. Zura Natroshvili and his wife have created an inviting space in a part of their home.
What was originally planned as a swimming pool is now the marani, or quevri cellar, with no less than 43 of the clay amphoras 'buried' - or rather housed in the sunken area on the terrace. Grapes are trucked in from growers in the nearby(ish) Kakheti region and then fermentation and ageing takes place on the terrace.
Just in case you thought 43 qvevris might not be enough, Zura also has some larger qvevris installed at his brother's flat just across the street!
The restaurant offers traditional Georgian food, including excellent barbecued pork (the grill is also on the terrace) and khachapuri.
Needless to say, the views over the city from the terrace, and the opportunity to "tour" the qvevri cellar are always highlights of an evening here.
About the Bina 37 Wine List
Bina 37 only serves its own wines, which come straight from the qvevri into a decanter, and thence to your glass. A fine Rkatsiteli and Kisi can be recommended. A Saperavi is also produced.
Great for