Simon J Woolf: "Tbilisi is headed for a very bright period"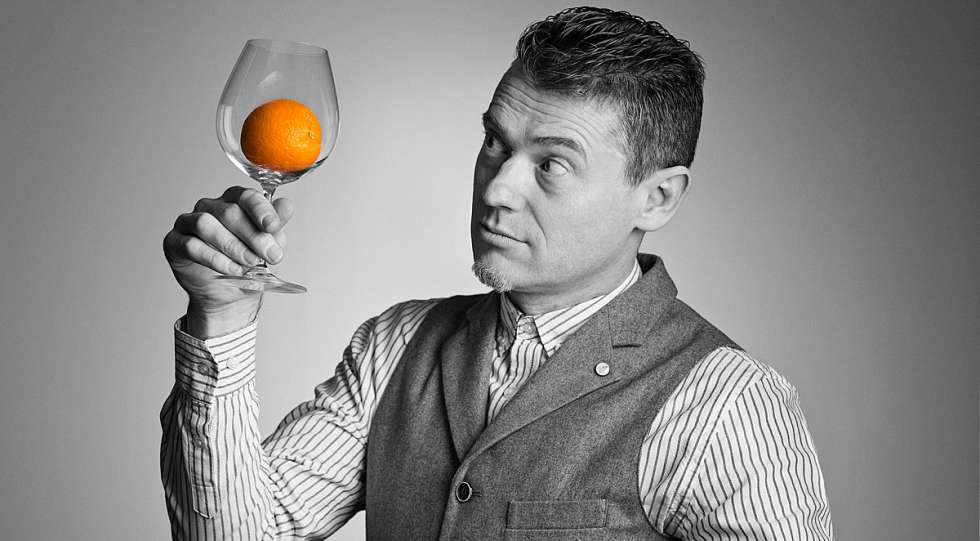 A new dawn for local wine and traditional winemaking, and a wine scene that's steadily growing. And still, the development in Tbilisi has only begun, believes award-winning British wine and drinks writer Simon J Woolf.
"We're only like 7-8 years into a great renaissance of Georgian wine traditions, and I think that's going to increase further. It wouldn't surprise me if it snowballed," he says.
Simon J Woolf is the founder and editor of the site The Morning Claret and author of the book Amber Revolution, as well as Star Wine List's ambassador in Tbilisi and Amsterdam. He says he's somewhat obsessed with orange wine, and this obsession has also, of course, brought him to Georgia and Tbilisi several times.
"The love for orange wine started almost by accident in 2011 when I was visiting Friuli in northern Italy. This is where I first became aware of these surprisingly coloured wines made out of white grapes, that didn't look like white wine at all. It shocked me how different and delicious they were," says Simon.
The opening of Vino Underground marked a new dawn and a comeback of traditional winemaking and wine culture
He started learning more about these peculiar wines, and of course, he also read about the winemaking tradition in Georgia. Then, in 2012, it all came together:
"Then there were two Georgian winemakers that came over to a wine fair in London, and I got to try this unique traditional amber wine style. It just fascinated me, it was so different from anything in the west. In November that same year, I got the opportunity to travel to Georgia and visit a couple of wineries. It was just mindblowing – such an interesting culture and a country where people are in touch with their traditions in a very unique and rare way."
Since then Simon has travelled to Georgia and Tbilisi another two times, and he says that the scene when it comes to wine bars and wine restaurants has changed tremendously since his first visit.
"2012 was the year the first natural wine bar opened in Tbilisi, Vino Underground. Up until then, the scene wasn't very varied. The opening of Vino Underground marked a new dawn and a comeback of traditional winemaking and wine culture. And, it's Georgian wine that is fuelling the growth of interesting places to drink and eat. The USP is to have a serious list of Georgian producers," he says.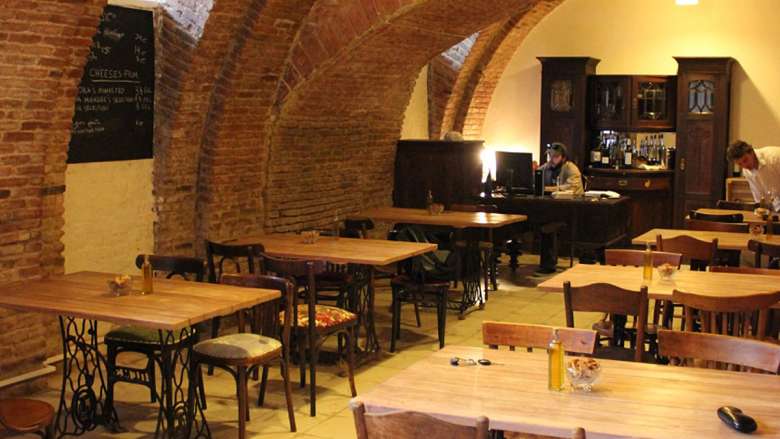 Even though the growth of the wine bar and restaurant scene is quite new, traditional Georgian wine has always been an important part of everyday life in Tbilisi, says Simon.
"You can speak to almost anyone in Georgia, and they will tell you that their parents or grandparents used to make wine and that they've had a couple of qvevris in the backyard. Wine is a huge thing in Georgian culture. At the same time, the culture was never about a restaurant experience, it's always been about getting together, gathering family and friends, eating, singing, drinking, dancing. And when you go to Tbilisi, you get a little window into this amazing culture."
So, what's next for the wine scene in Tbilisi?
"I think Tbilisi is headed for a very bright period. We're only 7-8 years into a great renaissance, and I think it's going to increase further. It wouldn't surprise me if it snowballed. Tourism in general, and especially wine tourism, have massively increased the last few years, and I believe that growth will continue."
Premium: Search more than 2000 wine lists in 35+ countries