10 William St
Wine Bar
Sydney, Australia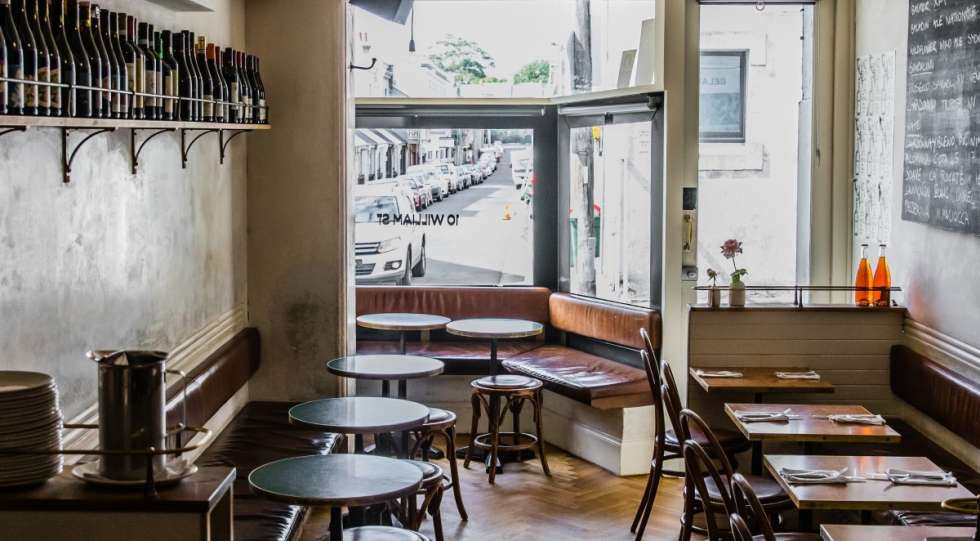 10 William St Wine List
About 10 William St
Nestled in an unassuming hole in the wall along a typical picturesque Paddington row, this little wine bar is nothing short of a Sydney institution. It's been a firm favourite since doors swung open in 2011, and though the offering has evolved, it's remained uncompromising and confident.
The menu starts with tricked up takes on classic antipasti and bar snacks, and continues the semi-Italian theme with their famed plays on pasta. You can sit up at the small bar and spy into the kitchen, or grab one of the tables by the door or the corridor-esque dining room upstairs. Either way, you'll probably be bumping elbows with whoever's next to you, so if you enjoy buzz and atmosphere,​ then this is a great place to find them.
About the 10 William St Wine List
​A world-class, concise list of natural leaning wines. The focus is on Italy and France with some Australian gems thrown in for good measure – all reasonably priced with exceptional advice and service, should you be in need. If you're just in for a quick drink, then choose from a generous offering of wines by the glass, lovingly scrawled across the blackboard in the dining room. For those with more ambitious drinking habits, there are always some extremely rare and hard to find bottles scattered across the list.
Great for
More recommendations
It's hard to recall a time when 10 William St wasn't around, despite only opening in 2011, such is the notoriety of Paddington's best-loved, hole-in-the- wall wine bar. Run by the boys from Fratelli Paradiso, the tiny downstairs room is vibrant and loud, populated by patrons as engaging and fun as the wines on pour. There's a changing by-the-glass blackboard selection or take a joyride through the main list devoted to natural wines from Italy, France and Australia – with a smattering from Germany, Spain and Austria. The staff will do a fine job of nailing the right wine for you, serving it up in the stemware it deserves. The food's good, too, a seasonal moving feast of shared plates that might include quail and pickled peppers or spaghetti chitarra all'amatriciana from chef Frank Guest, formerly from London hotspot Lyle's.