Dear Sainte Éloise
Wine Bar
Sydney, Australia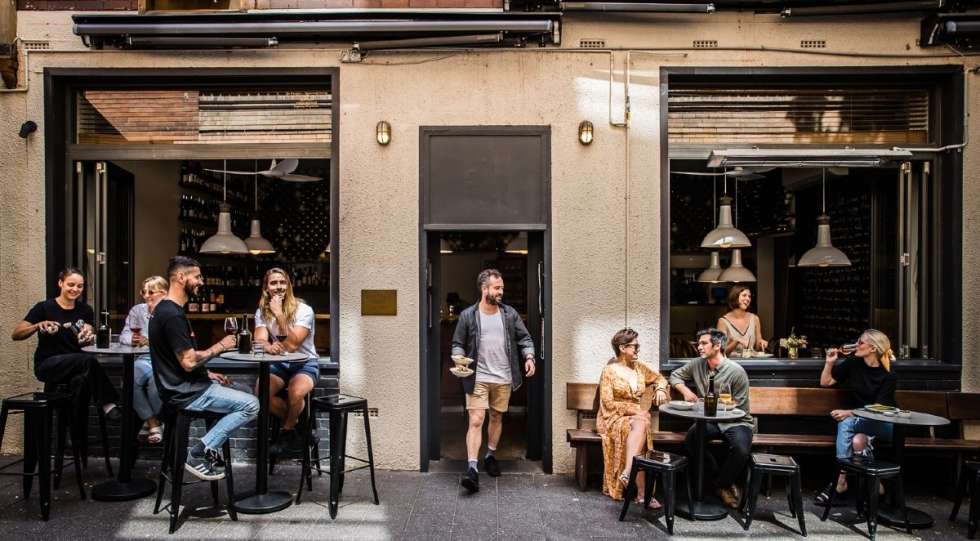 Dear Sainte Éloise Wine List
About Dear Sainte Éloise
​Down a little lane, off a little square, tucked away from the hustle & bustle of where Kings Cross meets Potts Point, sits a small wine bar called Dear Sainte Eloise. Sister to Darlinghurst's hole-in-the-wall Love Tilly Devine, DSE is the slightly more dressed up sibling.
Tables spill out onto the laneway and bar seating runs along the large open windows, so there's many a spot to settle in and watch the world go by. And go by it does, as this little corner of Sydney is particularly eclectic.
If people-watching isn't your thing, hop up at the copper bar and chat with whoever happens to be behind it, because they're sure to know what they're talking about, on all things wine-related anyway.
The menu is diverse enough to tempt you to stay for dinner and goes beyond snacks and small plates, so you can opt for that second bottle you've had your eye on.
About the Dear Sainte Éloise Wine List
In keeping with the minimal intervention theme that Love Tilly Devine so successfully executes, Dear Saint Eloise fulfils a similar brief, but with more scope for the French. Roughly half of the list is devoted to France, and the rest is a broad look at the natural wine movement both in Australia and around the world.
It's an extensive list, with more than 400 wines available, and there might be the odd bottle or two out the back as well. There are some great options available at the lower end of the list for those not looking to splurge, and if you're willing to splash out,​ then this is the place to go hunting for the rare and the cult.
Great for
Star Wine List Of The Year