15 great wine bars and wine restaurants in Melbourne 2023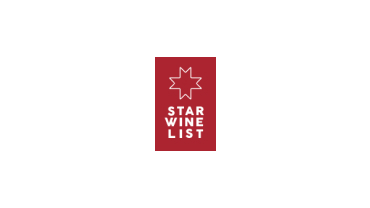 Melbourne, Australia's second biggest city, is a city with plenty of great places to visit for every wine lover. Here, Star Wine List's ambassador Liinaa Berry have selected her favourite wine spots in the city.
Phone: +61 (03) 9822 0144

Address: 1121 High Street, Armadale

Owner and Chef Clinton's food is inspired by fine Australian ingredients, which he cooks with various culinary techniques from around the world to produce intriguing and flavorful dishes. My birthday lunch experience there lasted four hours, and we enjoyed eight courses with a bottle of white Burgundy that opened up well across the time. We ended up with two glasses of Victorian Shiraz from a top producer from their usual pairing menu for the red meat. They serve so many snacks, to begin with, you almost leave thinking you had fifteen courses, not because you are stuffed, but because you hav...

Phone: (03) 9939 8113

Address: 268 Little Collins Street, Melbourne

Aru is a must-visit in Melbourne if you enjoy bold flavours and food cooked on open flames. It has a very smart international wine list to accompany the intriguing dishes and unconventional combination of ingredients. With a South East Asian penchant, every dish is tweaked with flair, and their vegetables are lifted with so much flavour you could just eat that and be content. There is a great selection of aromatic wines to match the flavours, with classics from Europe, Italy, France, and a strong Australian representation.

Phone: (03) 9347 1619

Address: 297 Lygon Street, Carlton

Predominantly Italian food, Agostino is your classic enoteca par excellence: A 50-seat wine bar, daily in-house pasta and an impressive wine list offering quite an extensive selection of Italian wines drawing on from the cellar from King and Godfree – which has been collecting wines for 20-30 years and therefore has an epic selection of back vintages. There is an eclectic mix of traditional and natural wines from Italy but also a well-versed international selection for the Burgundy lover or the Jura enthusiast. Open five days a week for lunch and dinner. Bookings are recommended, but they al...

Phone: (03) 9415 9025

Address: 234 Johnston Street, Fitzroy

Effortlessly cool and very much a place that brought nostalgia to me whenever I wasn't living in Melbourne, Bar Liberty is the inspirational Fitzroy place for wine and good food. I can say that because I lived in Fitzroy for many years. It has to be one of my favourite places to visit when in town, perfect for gorging on the vibe of the natural wine bar scene. It has one of the most exciting wine lists around, combining many of the more revolutionary producers but also an equally impressive selection of cocktails. You will not be let down by the food either. All is sumptuous with a warm cosy...

Phone: +61 0476 076 764

Address: Shop 3/22/24 Howe Street, Daylesford

Best Medium-Sized List Award Australia 2022

Phone: (03) 9654 6657

Address: 159 Spring Street, Melbourne

Just on the edge of the city, where the city ends and the hip northern suburbs begin, you will find City Wine Shop on the ground floor of a three-storey Victorian-era building. This institution operates both as a retail and on-premise wine shop with an ever-evolving wine wall. The wine list reflects the wine wall, so you have the choice to pick from the wall or the list. With a mostly classic selection, you can enjoy by-the-glass things like a Saumur, a fine Pinot from a top New Zealand producer or something delicious from the Adelaide Hills. This place is an institution as I think it has pl...

Phone: +61 (03) 9650 3155

Address: Basement/141 Flinders Lane, Melbourne

Coda is now part of the institutions of Melbourne. I recall going there for dinner and drinks when I first discovered the greatness of the Melbourne hospitality scene around 2009. Set in an underground trendy industrial chic space, Coda offers a clever combination of Vietnamese with a French influence, celebrating great Australian produce. The wine list has quite a big selection of half bottles, which I guess is to compliment the share plates, in the spirit of sharing different wines with different flavors. The list leans on French wines, with some of the more obscure local wines encouraging...

Phone: +61 455 122 121

Address: 122 Russell Street, Melbourne

International Best Short List of the Year, presented by DAOU 2023

Embla truly embodies the essence of Melbourne wine bars. This small intimate wine bar takes bookings, but most of the time, this is a place kept for walk-ins. This reflects the true spirit of walking by and deciding, on a whim, to drink a good bottle by yourself at the bar and engage with the staff or walk in with your mate for a lunch of thoughtful and satisfying snacks. Because of the nature of the bar, with its walk-in culture, they don't have a huge wine list but instead a selection of wines by the glass at the back of the food menu. The wines aren't listed like the classic Pinot Grigio...

Phone: +61 (03) 9804 5468

Address: 142-144 Greville Street, Prahran

Entrecôte is a French brasserie serving amazing steak frites. The place can feel both sophisticated and more relaxed at the same time, welcoming guests who want to finish a business meeting with a creme brûlée, couples who want to celebrate their anniversary, dates, or larger group bookings and events. It is a busy venue with a timeless spirit - the thoughtful arduous work of a passionate owner and wine lover. You should enjoy bumps of caviar with Champagne as an arrival shot. As would be expected, the wine list is mainly French. French classics with a good representation of Australian wines...

Phone: +61 3 9866 8569

Address: 11 Toorak Road, South Yarra

France-Soir is an institution. I brought my french speaking parents here many years ago when they were visiting from Mauritius. My brother was looking for a nice piece of rib-eye, and I wanted to drink French, so everyone else had to follow. This is the authentic Parisian corner of Melbourne. Always busy and noisy, the waiters seem to all be French-speaking, rushing with gusto amongst the small spaces in between tables, delivering steak frites, canard a l'orange, and pouring wine from a very comprehensive wine list of more than 1500 references. This is proud old-fashioned busy white table clo...

Phone: +61 (03) 9277 9777

Address: 33 Russell Street, Melbourne

Gimlet at Cavendish House is perfectly located for what it offers. A busy venue in a busy part of the Melbourne CBD, it is all-day dining, all-hour cocktail with an attractive wine list that complements their European-inspired dishes using ethically sourced Australian produce made with contemporary techniques. Gimlet is a Chicago-style space located on the ground floor of a heritage building. As soon as you walk in, there is an immediate need to go to the bar for a cocktail, as the name itself tickles this wish. Peruse the menu and winelist whilst enjoying said Gimlet or a glass of Champagne,...

Phone: 0498 562 323

Address: 179 Saint Georges Road, Fitzroy North

I am so glad I discovered this gem. One of my older colleagues from City Wine Shop, who went on to open his own wine distributing company, has now opened a place to let you enjoy, in refreshing conviviality, amazing food with an obvious selection from his portfolio along with other wines from friends who also import natural wines. This is a place of connection. The stories are always intertwining. The record is always on with groovy tunes inviting you to a tiny ground-floor shop at the front of the tram line with wines to pick from the shelf. This is a place that I am proud to call my local.

Phone: +61 (03) 8618 8900

Address: 80 Collins Street, Melbourne

Society is probably the place to be seen in Melbourne when you are dressed up, in the mood for a lush soiree where you know you will start with a prohibition-inspired cocktail in The Lounge, have plenty of fine wine in the Dining Room, and finish with Negronis on the terrace. With a collection of more than 10,000 bottles, you will find just about anything to satisfy the wine enthusiast to the wine expert. Guided by a strong team of sommeliers, you can feel as soon as you walk in, the culture of wine and the art of fine and luxurious hospitality. Off the busy and glamorous street of the Collin...