25 great wine bars and wine restaurants in and around Melbourne 2023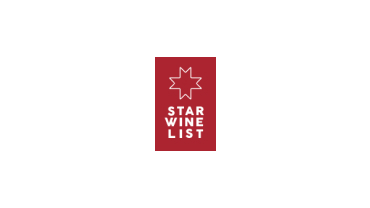 Melbourne is a city with a lot to offer for everyone who want to drink great wine – both in and around the city. Here is the guide to the venues you don't want to miss, selected by our ambassador Liinaa Berry.
Phone: +61 3 5989 6455

Address: 1333 Mornington-Flinders Road, Main Ridge

International By the Glass List of the Year 2023

A multi-awarded wine program, from Star Wine List itself with the Grand Prix for the Best winelist of Australia 2021 as well as Australia's Winelist of the Year Awards for Best winelist of Australia 2021, Ten Minutes is more than a great fine dining restaurant on the eastern coast of Melbourne. It is also a winery in the Mornington Peninsula that makes mostly world-class Chardonnays and Pinot Noirs. But for a restaurant in a winery, you would be extremely pleased to know that the list welcomes an incredible diversity of producers and regions beyond their own wines. Yes, the wine program does...

Phone: +61 (03) 4432 7951

Address: 178 High Street, Heathcote

Chauncy is the best thing that has happened to regional Heathcote since the gold rush. When in Melbourne, you must take time to visit the regions that embody so much of what the local ingredients are about. In an intimate setting of only 16 seats nestled in an 1854 heritage building with an old-world feel, the cuisine combines French bistro with a hint of Italian influences. The wine list offers a classic selection of the regions you would expect to visit in the old world; Barolo, Burgundy, Champagne and Bordeaux, but also a lot of surprises coming from the lesser known regions, hence an eni...

Phone: +61 488 010 706

Address: 1175 Mornington-Flinders Road, Red Hill

Chef Brigitte Hafner and wine lover and photographer James Broadway offer this beautiful luxurious farm retreat built in a 1920 property. The dining experience is a small menu where most of the products come from their biodynamic farm in an 'agriturismo' style. The rest is sourced only from ethical providers in Australia. James puts a lot of love into his wine offering and doesn't like things to be set in stone. He is all for spontaneity. Unlearn what you have learned with no script, no fixed wine pairing, and just go with the heart. Instead of an encyclopedia of a winelist, James offers a d...

Phone: +61 (03) 9822 0144

Address: 1121 High Street, Armadale

Owner and Chef Clinton's food is inspired by fine Australian ingredients, which he cooks with various culinary techniques from around the world to produce intriguing and flavorful dishes. My birthday lunch experience there lasted four hours, and we enjoyed eight courses with a bottle of white Burgundy that opened up well across the time. We ended up with two glasses of Victorian Shiraz from a top producer from their usual pairing menu for the red meat. They serve so many snacks, to begin with, you almost leave thinking you had fifteen courses, not because you are stuffed, but because you hav...

Phone: (03) 9939 8113

Address: 268 Little Collins Street, Melbourne

Aru is a must-visit in Melbourne if you enjoy bold flavours and food cooked on open flames. It has a very smart international wine list to accompany the intriguing dishes and unconventional combination of ingredients. With a South East Asian penchant, every dish is tweaked with flair, and their vegetables are lifted with so much flavour you could just eat that and be content. There is a great selection of aromatic wines to match the flavours, with classics from Europe, Italy, France, and a strong Australian representation.

Phone: (03) 9347 1619

Address: 297 Lygon Street, Carlton

Predominantly Italian food, Agostino is your classic enoteca par excellence: A 50-seat wine bar, daily in-house pasta and an impressive wine list offering quite an extensive selection of Italian wines drawing on from the cellar from King and Godfree – which has been collecting wines for 20-30 years and therefore has an epic selection of back vintages. There is an eclectic mix of traditional and natural wines from Italy but also a well-versed international selection for the Burgundy lover or the Jura enthusiast. Open five days a week for lunch and dinner. Bookings are recommended, but they al...

Phone: +61 (03) 9078 8381

Address: 181 Bank Street, South Melbourne

A sibling business to Prince Wine Store, one of the most established wine shops in Melbourne, Bellota is especially known for being able to bring in wines from the shop with a small corkage fee. Ruling the southside of Melbourne with its extensive collection, there are gems to be found at every corner, and along with being a registered wine educator and provider of WSET courses, the place is buzzing with people passionate about bringing to the fore access and demystification of the wine world to its community. A menu that is tantalisingly good and always on point with wines picked from both th...

Phone: +61 0476 076 764

Address: Shop 3/22/24 Howe Street, Daylesford

Best Medium-Sized List Award Australia 2022

Nestled in the beautiful countryside of Daylesford, one and a half hours from Melbourne, Bar Merenda is the brainchild of owner-operator Andy Ainsworth, also a winemaker and wine lover who was previously based in Sydney, and who was recognised working for one of the most boutique independent wine importers Andrew Guard Imports, responsible for bringing into Australia wines like Francois Cotat, Pierre Overnoy and Ganevat amongst others. With several years in the game, Andy is able to source rare allocations of iconic wines complemented by a menu with produce sourced from local ethical growers a...

Phone: (03) 9415 9025

Address: 234 Johnston Street, Fitzroy

Effortlessly cool and very much a place that brought nostalgia to me whenever I wasn't living in Melbourne, Bar Liberty is the inspirational Fitzroy place for wine and good food. I can say that because I lived in Fitzroy for many years. It has to be one of my favourite places to visit when in town, perfect for gorging on the vibe of the natural wine bar scene. It has one of the most exciting wine lists around, combining many of the more revolutionary producers but also an equally impressive selection of cocktails. You will not be let down by the food either. All is sumptuous with a warm cosy...

Phone: (03) 9654 6657

Address: 159 Spring Street, Melbourne

Just on the edge of the city, where the city ends and the hip northern suburbs begin, you will find City Wine Shop on the ground floor of a three-storey Victorian-era building. This institution operates both as a retail and on-premise wine shop with an ever-evolving wine wall. The wine list reflects the wine wall, so you have the choice to pick from the wall or the list. With a mostly classic selection, you can enjoy by-the-glass things like a Saumur, a fine Pinot from a top New Zealand producer or something delicious from the Adelaide Hills. This place is an institution as I think it has pl...

Phone: +61 (03) 7042 1022

Address: 461 Victoria Street, Abbotsford

A small wine shop/wine bar in Abbotsford that defines itself with a geographic approach and a widespread selection where East meets West. The listing spans from classic AOCs and declassified parts of Europe, a thoughtful selection of Australian wines from smaller producers, along with a trajectory of lesser-known bottles from countries like Japan and Lebanon, to name a few. What really puts this wine shop apart is the way they navigate the wine world and present their selection. Cardwell Cellars, awarded a 3-glass rating from Wine List of the Year Awards in October 2023, explores wine with a d...

Phone: +61 (03) 9650 3155

Address: Basement/141 Flinders Lane, Melbourne

Coda is now part of the institutions of Melbourne. I recall going there for dinner and drinks when I first discovered the greatness of the Melbourne hospitality scene around 2009. Set in an underground trendy industrial chic space, Coda offers a clever combination of Vietnamese with a French influence, celebrating great Australian produce. The wine list has quite a big selection of half bottles, which I guess is to compliment the share plates, in the spirit of sharing different wines with different flavors. The list leans on French wines, with some of the more obscure local wines encouraging...

Phone: +61 455 122 121

Address: 122 Russell Street, Melbourne

International Best Short List of the Year, presented by DAOU 2023

Embla truly embodies the essence of Melbourne wine bars. This small intimate wine bar takes bookings, but most of the time, this is a place kept for walk-ins. This reflects the true spirit of walking by and deciding, on a whim, to drink a good bottle by yourself at the bar and engage with the staff or walk in with your mate for a lunch of thoughtful and satisfying snacks. Because of the nature of the bar, with its walk-in culture, they don't have a huge wine list but instead a selection of wines by the glass at the back of the food menu. The wines aren't listed like the classic Pinot Grigio...

Phone: +61 (03) 9276 0103

Address: level 1/1046 Burke Road, Balwyn

The d'Anna family has been operating the Balwyn store from their rich Italian heritage and enriching Melbourne's culinary landscape with authentic Italian flair with a modern twist. A project that organically evolved from 60 years of being an Italian wine and food store and grocer whilst operating successful Italian wine distributing company Mondo Imports, Enoteca Boccaccio finally offers an outlet for all the produce and vino to be enjoyed by day and night coupled with a serious offer from the kitchen. An extensive list from both their own Italian imports with verticals of Barolo and the ow...

Phone: +61 (03) 9804 5468

Address: 142-144 Greville Street, Prahran

Entrecôte is a French brasserie serving amazing steak frites. The place can feel both sophisticated and more relaxed at the same time, welcoming guests who want to finish a business meeting with a creme brûlée, couples who want to celebrate their anniversary, dates, or larger group bookings and events. It is a busy venue with a timeless spirit - the thoughtful arduous work of a passionate owner and wine lover. You should enjoy bumps of caviar with Champagne as an arrival shot. As would be expected, the wine list is mainly French. French classics with a good representation of Australian wines...

Phone: +61 3 9866 8569

Address: 11 Toorak Road, South Yarra

France-Soir is an institution. I brought my french speaking parents here many years ago when they were visiting from Mauritius. My brother was looking for a nice piece of rib-eye, and I wanted to drink French, so everyone else had to follow. This is the authentic Parisian corner of Melbourne. Always busy and noisy, the waiters seem to all be French-speaking, rushing with gusto amongst the small spaces in between tables, delivering steak frites, canard a l'orange, and pouring wine from a very comprehensive wine list of more than 1500 references. This is proud old-fashioned busy white table clo...

Phone: +61 (03) 9277 9777

Address: 33 Russell Street, Melbourne

Gimlet at Cavendish House is perfectly located for what it offers. A busy venue in a busy part of the Melbourne CBD, it is all-day dining, all-hour cocktail with an attractive wine list that complements their European-inspired dishes using ethically sourced Australian produce made with contemporary techniques. Gimlet is a Chicago-style space located on the ground floor of a heritage building. As soon as you walk in, there is an immediate need to go to the bar for a cocktail, as the name itself tickles this wish. Peruse the menu and winelist whilst enjoying said Gimlet or a glass of Champagne,...

Phone: +61 (03) 9973 2061

Address: 31 Stephenson Street, Cremorne

Lilac's Wine Bar philosophy is a deliberate focus on smaller producers deeply engaged in the vineyard embodying a hands-on approach that allows the site and soil to speak through the wine. A distinctive feature lies in showcasing classic examples of grape varieties and regions side by side with less conventional counterparts from the same grape and location – a harmonious blend of the classic and the modern. I love this approach and I have myself previously written some lists highlighting comparative tastings because it gives perspective and allows a deeper understanding of the world of wine....

Phone: +61 3 9419 6262

Address: 53 Gertrude Street, Fitzroy

Best Short List Award Australia 2021

One of the venues of Chef Andrew McConnell's empire proudly boasting several reputable outlets including multi-awarded Gimlet, Marion was the fourth shingle to join the squadron in 2015, after seven years in the making. Sharing its wine cellar with McConnell's neighbouring business Cutler&Co, a staple in the fine dining landscape of Melbourne, it has since become an all-time favourite watering hole in Fitzroy. Located on the idyllic Gertrude Street and open every day from 12 till 10pm, it is both a refuge for the thirsty shopper looking for a respite and for anyone who loves lunching with a gr...

Phone: +61 (03) 9486 8306

Address: 1 Reid Street, Fitzroy North

Simon Denman & Almay Jordaan unveiled this wine sanctuary in Fitzroy North in 2013 boasting a collection of 1200 bottles and 20 odd wines by the glass. Once you walk up the unassuming stairs off the street, you are greeted by a moody dimly lit room dominated by antique wood finishes and warm coloured surfaces. The space feels homely and offers an ideal setting to perch at the bar, where one can relish the tunes of jazz and blues records from the 70s. The food is unpretentious, celebrating classic Australian seasonal fare with a focus on traditional cooking and simplicity. Pick a wine by the...

Phone: +61 (03) 9100 9116

Address: 1 Pentridge Boulevard, Coburg

A wine bar nestled in the old cells of a 170-year old jail, Olivine (pronounced o.lee.veen) is named after the mineral found in bluestone basalt which constitutes Pentridge Prison which closed in 1997. After a revamp and a surprising transformation, Olivine Wine Bar launched in April 2023. This 100-seater wine bar has quickly made a name for itself as being part of a new entertainment precinct happening in Coburg sitting atop the northside of Melbourne, an area of gentrification and expansion. A few months after opening, and previously being part of the pre-opening team and the Wine Director,...

Phone: +61 (03) 9069 3212

Address: 296 Brunswick Street, Fitzroy

Despite its unassuming exterior, this wine haunt - off the busy intersection of Johnston and Brunswick Street - is self-titled an 'exploration in fermentation'. With a sibling business under the same name in Sydney (Odd Culture Newtown), this wine bar/shop hybrid which resides in a heritage building and former post office welcomes you with concrete floors and soaring ceilings, exuding an ambience perfect for wine parties, pop-ups and chef collabs. The space seamlessly blends industrial charm with a seriously good taste in wine. The self-serving wine fridges will surprise guests with cult win...

Phone: 0498 562 323

Address: 179 Saint Georges Road, Fitzroy North

I am so glad I discovered this gem. One of my older colleagues from City Wine Shop, who went on to open his own wine distributing company, has now opened a place to let you enjoy, in refreshing conviviality, amazing food with an obvious selection from his portfolio along with other wines from friends who also import natural wines. This is a place of connection. The stories are always intertwining. The record is always on with groovy tunes inviting you to a tiny ground-floor shop at the front of the tram line with wines to pick from the shelf. This is a place that I am proud to call my local.

Phone: +61 (03) 8618 8900

Address: 80 Collins Street, Melbourne

Society is probably the place to be seen in Melbourne when you are dressed up, in the mood for a lush soiree where you know you will start with a prohibition-inspired cocktail in The Lounge, have plenty of fine wine in the Dining Room, and finish with Negronis on the terrace. With a collection of more than 10,000 bottles, you will find just about anything to satisfy the wine enthusiast to the wine expert. Guided by a strong team of sommeliers, you can feel as soon as you walk in, the culture of wine and the art of fine and luxurious hospitality. Off the busy and glamorous street of the Collin...

Phone: (03) 9191 7720

Address: 66-68 High Street, Northcote

What strikes me more than an extensive wine list is a small concise list, with a selection so terrific that I'd pick pretty much any of the wines listed. Strategically placed on High Street, a busy street in Northcote in the northside of Melbourne, VEX, founded in November 2020, is a small neighbourhood restaurant with an ever-changing menu consisting of ethically sourced and seasonal ingredients influenced by what the farmers bring in every week. The owners are both hospitality veterans. Chef Florian Ribul was on the pans at Little Andora and Neighbourhood Wine, and Owen Probert worked seve...