Laura has the best Austrian wine list in Australia 2021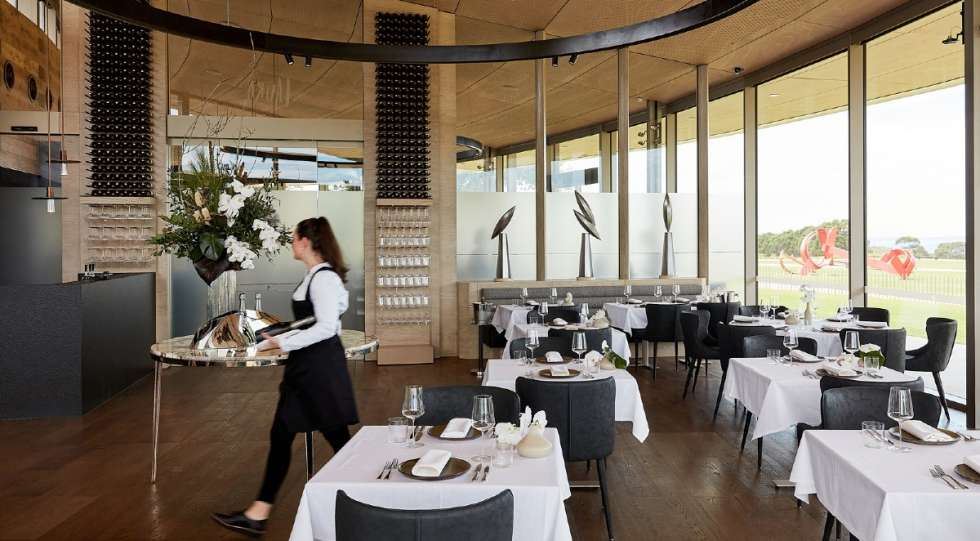 On Nov. 8, Gourmet Traveller WINE and Star Wine List teamed up to celebrate the great wine lists of Australia and the teams behind them. Laura in Mornington Peninsula won the category Best Austrian Wine List, presented by Austrian Wine.
"After a challenging two years for the industry at large, it feels fantastic to be accepting this award on behalf of the wine team at Pt Leo Estate. The calibre of applicants to the inaugural Australian Star Wine List Awards was amazing, and we are proud to be part of an incredible wine community in Australia. Awards like this are an important reminder of the passion and talent in our industry, and it's great to have an international reference point for our list and others from around the country," says Ainslie Lubbock, Service Standards Business Manager at Laura.
"A wonderful offering of some of the best Austria has to offer, at approachable ages. It spans both the classics and the avantgarde and everything have a little bit of vintage depth, which is very impressive" says jury member Arvid Rosengren about the winning list.
Star Wine List Awards Australia with GT WINE is part of the Star Wine List of the Year tour of wine list celebrations. The first international tour visited 10 countries and concluded with a final in May this year. On Nov. 8, Australia joined the calendar for the first time.
The winners in Australia were revealed during an online event, hosted by Star Wine List's founder and publisher Krister Bengtsson and local jury member Jacqueline Turner.
Ainslie Lubbock says that the philosophy behind the wine list like this:
"The Estate is four years old, and so our list is relatively young. To this end, we are continually working to build vintage depth and organically grow the list – which is a joy. The overall philosophy for Laura is to build a list that introduces our guests to special local gems and the Estate's own wines in the context of carefully chosen classic wines and emerging styles and producers."
What's your opinion about the wine scene in Australia in general?
"The wine scene in Australia is vibrant and ever innovative. As the Star Wine List Awards highlighted – there is a real diversity of lists around the country. The last decade has seen an increasing professionalisation of the industry – assisted by the hard work of bodies like Sommeliers Australia and training programs such as Court of Master Sommeliers and WSET. I think this is leading to a real lift in delivering great wine experiences to guests in great independent retail spaces, cellar doors, wine bars, and restaurants."
The silver medalists in the Austrian category were:
Aubergine Restaurant, Canberra
Bentley Restaurant & Wine Bar, Sydney
Dear Sainte Eloise, Sydney
Lucinda, Hobart
Sono Japanese Restaurant Portside Wharf, Brisbane

JURY AND CRITERIA
The international top sommelier for Star Wine List of the Year Australia includes:
• Arvid Rosengren, Best Sommelier of the World 2016
• Pascaline Lepeltier, Best Sommelier of France 2018
• Paz Levinson, Best Sommelier of the Americas 2015
• Véronique Rivest, Best Sommelier of the Americas 2012 and runner-up Best Sommelier of the World 2013
And, as our local judges:
• Andrea Pritzker MW, educator, consultant, wine judge.
• Jacqueline Turner, sommelier, consultant, wine writer.

Read more about how we judge Star Wine List of the Year here.
Published 08-November-2021
News / Australia
Premium: Search more than 2000 wine lists in 35+ countries. Download an unlimited number of wine lists.