Bentley Restaurant & Wine Bar
Restaurant, Wine Bar
Sydney, Australia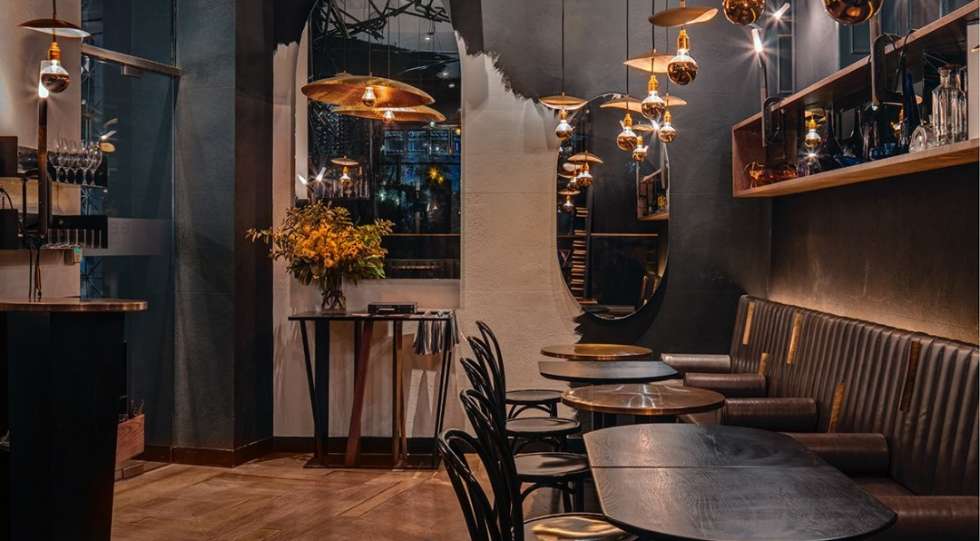 Bentley Restaurant & Wine Bar Wine List
About Bentley Restaurant & Wine Bar
When Bentley moved into the grand dining room of the Radisson Blue Hotel in Sydney city, it evolved from neighbourhood wine bar to CBD heavy hitter, and now oozes style and confidence. The restaurant is very much it's own space within the hotel – black steel scaffolding lends a moody yet polished warehouse vibe that's worlds away from the hotel lobby.
The offering is multifaceted; you can sit at the bar and sample from a short snacks menu, or opt for the main dining room and choose between à la carte or degustation. Slick industrial design, inventive food and an extensive wine list ensure it is well placed in Sydney's fine dining scene.
About the Bentley Restaurant & Wine Bar Wine List
Owner & Sommelier Nick Hildebrandt has been amassing wine for this collection since 2005 and though there aren't any bargains, few wine lists in Sydney come close to offering as much depth.
Though there is a sizeable offering of Australian wine, the focus here is on cult French. Impressive feature pages of Maison Trimbach, Clos Rougeard and Jacques Selosse are standouts, and though the collections from the Rhone, the Loire and Burgundy are extensive, it is surely the Jura section that deserves a special mention. Lovingly curated, and well supported by Bentley's long-standing relationships with boutique importers, the selection includes hundreds of producers. Mini verticals are scattered throughout, and each producer's​ top cuvees are listed, with many of their best vintages too.
Great for
More recommendations
It is clear this list has taken a lot of time and effort to create, but the outcome is definitely very rewarding to those who are able to enjoy and drink from it. There are a lot of back vintages and verticals available, together with many topical and trending producers, which goes to show those responsible for the selection clearly follow what's happening in the world of wine. Bravo, says jury member Heidi Mäkinen MW about the winning Grand Prix wine list from Bentley in Star Wine List Awards 2022.
Star Wine List Of The Year