Star Wine List of the Year Sweden 2020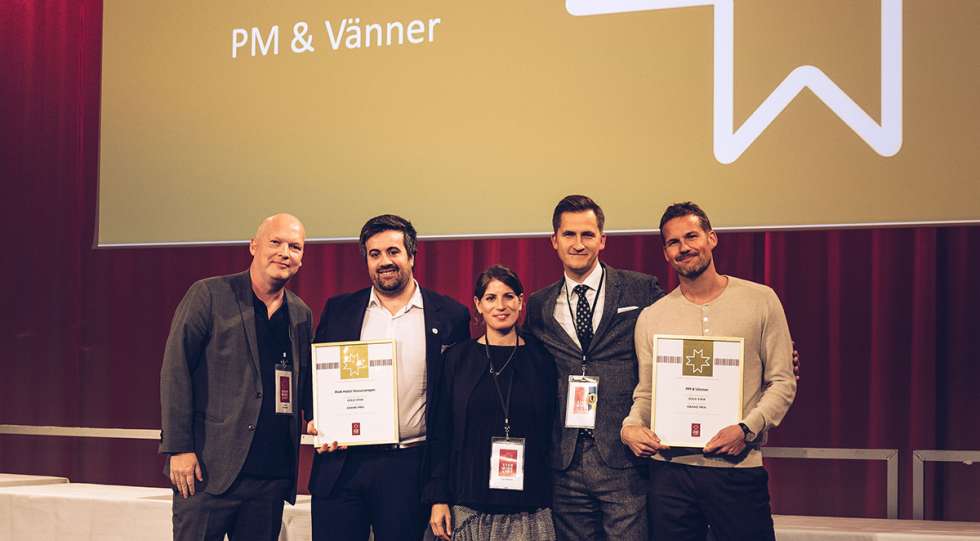 On 4 May, Star Wine List will award the best wine lists in Sweden.
PROGRAM for extraordinary times

Showtime: 4 May 15.00-17.00 CET (3pm - 5pm )
Digital video conference, streamed via Youtube and starwinelist.com
Venue: Depending on the rules and regulations at the time, the event may be held either digital only, or digital and at a venue with a small audience. TBD.
15.00 WELCOME
Hosts Krister Bengtsson and Arvid Rosengren present the event and Star Wine List.
15.10 MOVING FORWARD IN SWEDEN
The hosts are joined by top Swedish sommelier to discuss the ways forward. We will present the results of the Swedish sommelier championship the day before.
15.20 INTRODUCING THE JURY
The jury members are welcomed into the conference. Discussion on what's happening in their respective cities and countries.
15.30 INTRODUCING THE CATEGORIES, AND DISCUSSION ON THE WINE LISTS IN SWEDEN OVERALL
We introduce the categories and the jury discusses the wine lists in the Swedish restaurants and bar scene.
15.40-16.50 AWARDS IN EACH CATEGORY

Categories:
• Grand Prix (best wine list overall)
• Best South African wine list presented by Libertas Vineyards & Estates
• Best Austrian wine list presented by Austrian Wine
• Best Rhône wine list presented by Paul Jaboulet
• Best Italian wine list presented by Mandrarossa
• Best California list, presented by California Wines
• Best By the Glass list presented by Le Verre de vin by Sparkling Ideas
• Best Short wine list (less than 250 wines)
• Best New wine list (venue that opened in 2019 or 2020), presented by Vintec

PER CATEGORY: 5-7 minutes
1. Introduction of the sponsor
2. Presentation of the finalists
3. Discussion of the category
4. Announcement of the winner

16.50 FINAL COMMENTS
Thank you!
The program may be changed.
Published 21-February-2020
Event / Sweden