Villa de Luxe has Sweden's best low intervention wine list 2020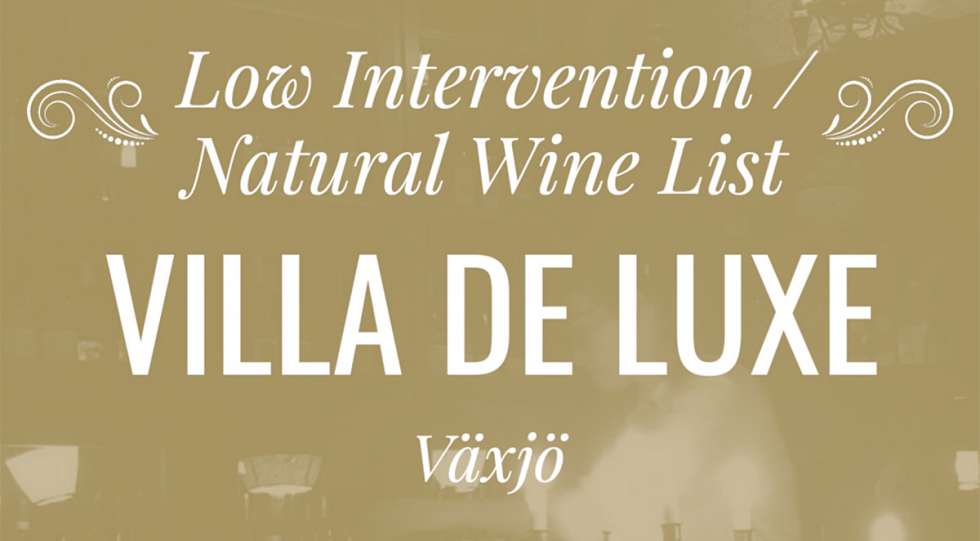 The category Low Intervention recognizes the best low intervention/natural wine list in Sweden. The category was won by Växjö wine bar Villa de Luxe.
"We started building the list around 10-11 years ago and low intervention has been the focus from the beginning. This award really puts Växjö on the map as a wine city in Sweden," says sommelier Samdri Vairagi, with a hint to Växjö neighbour PM & Vänner that also was awarded in Star Wine List of the Year Sweden 2020.
Jury member Pascaline Lepeltier says:
"It is great to see so many restaurants dedicated a major part, if not all, of their selection to low interventions wines. Not only the choice but the depth of vintages is also remarkable in most of these lists  - there are a lot of rare wines, some with age, I would like to be able to have in New York!"
"Overall I was really impressed by the 'maturity' shown - low intervention wines are shown the respect they deserve. And for its depth, its back vintages, its pertinent selection, the winner is Villa de Luxe. Bravo for a patiently curated, terrific selection, one of the best in the world for me!"
Here are the silver medalists in the category: Talldungens Gårdshotell, Mathias Dahlgren Matbaren/Rutabaga, Tranan, Tyge & Sessil and Savant Bar.
Published 04-May-2020
News / Sweden
Premium: Search more than 2000 wine lists in 35+ countries. Download an unlimited number of wine lists.